Hawkeye Fan Shop — A Black & Gold Store | 24 Hawkeyes to Watch 2019-20 | Hawk Talk Monthly — March | NFL Draft Central | Tristan Wirfs Photo Gallery
By DARREN MILLER
hawkeyesports.com
IOWA CITY, Iowa — The timing couldn't have been worse.
 
On the eve of the 2019 Holiday Bowl, University of Iowa junior offensive tackle Tristan Wirfs settled into bed, trying to sleep…then he received an email. It was from the College Advisory Committee, announcing a grade as it related to his future in the NFL.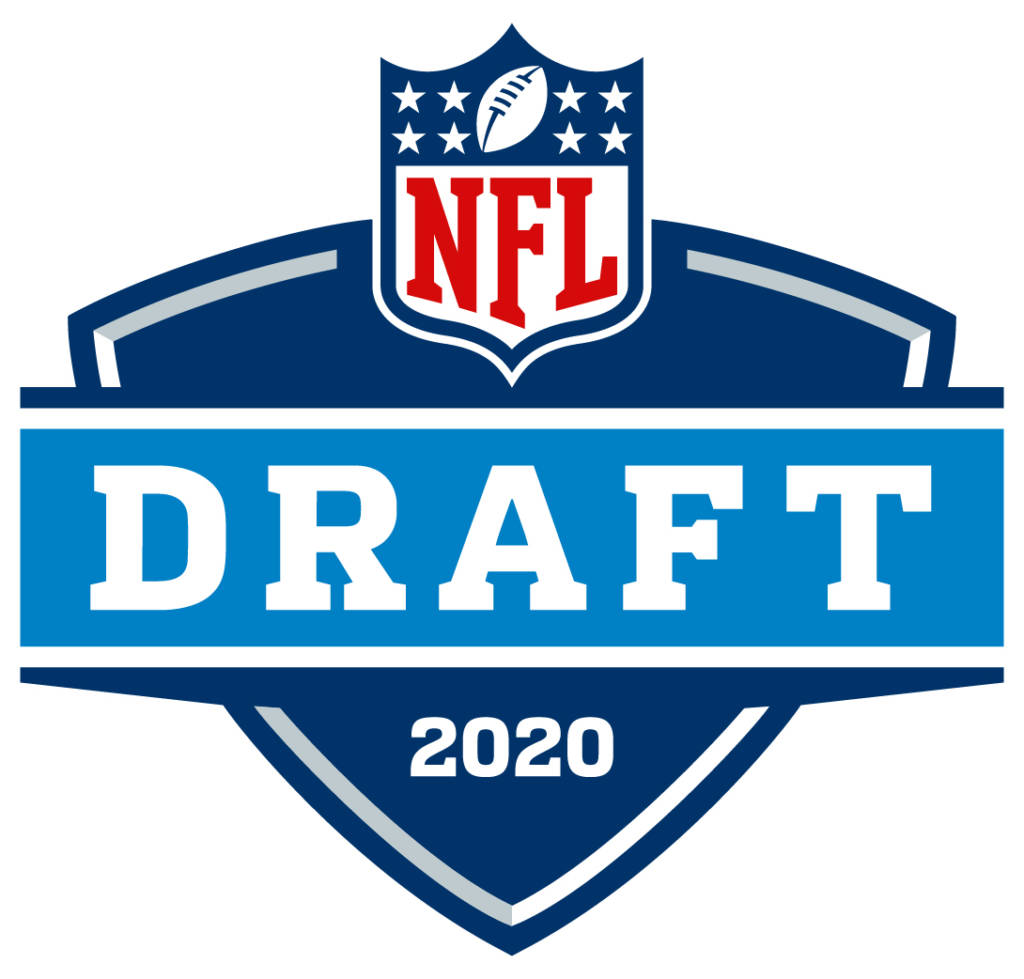 "I said, I'm not looking at it now, I will wait until I get back to Iowa," Wirfs said.  "I didn't want to think about it. I tried putting (the NFL Draft) out of my head as much as I could during bowl prep. I didn't want to take anything away from our last game of the season."
 
He didn't appear distracted. The next evening the 16th-ranked Hawkeyes rolled to 328 yards on 63 plays and dismantled No. 22 Southern California, 49-24, for their third consecutive bowl victory.
 
Once back in Iowa City, Wirfs peaked at the email, knowing it would contain one of three responses: first round, second round, or stay in school. 
 
The correspondence read something like this: The draft committee projects you to go as high as the first round, but the committee does not make any guarantees.
 
"It was exciting, but I was still 50/50," Wirfs said. "It was a tough decision for sure."
 
On one hand, if he returned to the Hawkeyes, there would be another year bonding with teammates and friends. There was also Senior Day recognition he wanted so badly for his mother, Sarah.
 
On the other hand, if he entered the NFL, there was the fulfillment of a childhood dream that was nurtured by playing Chicago Bears linebacker Brian Urlacher on video games.  Or watching highlights of Baltimore Ravens linebacker Ray Lewis on YouTube. Or remembering the late night at his home in Mount Vernon, Iowa, where, after watching a documentary on Herschel Walker, he began doing pushups on the living room floor while his mom slept nearby on a couch.
 
"I knew working out like Herschel was what I had to do," Wirfs said.
 
His pushup total that night reached 11.
 
Compared to classmates, Wirfs was always on the bigger side, even before he grew into a 6-foot, 5-inch 322-pound Rimington-Pace Big Ten Offensive Lineman of the Year. He played on the offensive line at all levels of his football career, but he didn't idolize those position players as a youngster.
 
"When you're a kid, that's not what you want to watch," he said. "As I got older, I watched Jonathan Ogden, Orlando Pace, Joe Thomas. I loved Jonathan Ogden because he was a thrower, too. He played football and threw at UCLA."
 
Wirfs was a high school state and Drake Relays champion in the shot put and discus. On Thursday evening, he will join an NFL fraternity that includes Ogden, Pace, Thomas, Walker, Urlacher, and currently more than 30 Hawkeyes.
 
Iowa has had at least one player selected in every NFL Draft since 1978, with 10 in the first round (including Wirfs). Five of those first-rounders have been offensive linemen. Wirfs will be the 71st player coached by Ferentz at Iowa to be selected in an NFL Draft.
 
"Tristan is an outstanding football player and will be for any team looking for a quality tackle, which is a premium position in the draft," Ferentz said. "His best football is clearly in front of him. Whether he is (selected) fourth, fifth or 15th, those are all lofty positions. The bottom line is, you know he's going to be with an NFL franchise and have a chance to begin a successful pro career."
 
On draft night, Wirfs will join a small group of family, friends and agent Jeremy Newberry in his mother's home near the railroad tracks off Highway 1. It will be a virtual draft, which is why Wirfs will be in Iowa instead of paddling around by boat on the water outside Bellagio Hotel and Casino in Las Vegas.
 
"It is a bummer because it would be cool to go on stage and hold your jersey," Wirfs said. "That's what you picture as a little kid, but I get to be with my family in my hometown now. If it wasn't for the coronavirus, and I did decide to stay in Mount Vernon (for the draft), I think the whole town would be at my mom's house."
 
If Wirfs is selected in the top 10, like many project, it will be the third time in six years that a Hawkeye has been drafted that high. Offensive tackle Brandon Scherff went No. 5 to Washington in 2015 and tight end T.J. Hockenson went No. 8 to Detroit in 2019. Scherff phoned Wirfs and explained his NFL Draft decision process, that included returning for his senior season when he won the Rimington-Pace Big Ten Conference Offensive Lineman of the Year and the Outland Trophy as the nation's top interior lineman.
 
"I appreciated the call," Wirfs said. "He said it was a win-win situation."
 
A typical day for Wirfs is to workout at a local gym at 11 a.m., talk to whichever NFL team calls, then watch movies and play video games. He recently finished the Netflix series Ozark and admits he loves all kinds of movies, even an occasional romantic comedy.
 
As much as Wirfs enjoys the relaxed pre-draft schedule, he is eager to discover his future destination.
 
"I'm nervous, anxious, excited," he said. "I'm ready to get to wherever I'm going.  It's kind of the same feeling when we were getting ready to report to Iowa (for fall camp in 2017). Camp felt like it was so close, then it takes forever to get here."
 
Wirfs has never formed an allegiance to an NFL team, although his mom cheered for the Steelers and his uncle was a Chargers fan. On Thursday, all his family — and most residents of Mount Vernon — will have a new favorite NFL team to support.
 
For Wirfs, the timing couldn't be any better.
Gallery: (4/20/2020) Tristan Wirfs Through the Years