By JAMES ALLAN
hawkeyesports.com
MINNEAPOLIS – Minnesota rallied from a seven-point deficit with 44 seconds remaining to force overtime and it propelled the Gophers to a 102-95 victory over the fourth-ranked University of Iowa men's basketball team on Friday night at Williams Arena.
The Gophers' Marcus Carr hit a step-back 3-pointer to cut the deficit to 81-78 with 31 seconds left before Joe Toussaint made two free throws to push the lead to 83-78. After Minnesota hit two free throws to get the margin to three, the foul game paid off.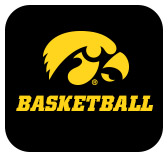 Toussaint missed both free throws with 14 seconds left and the Gophers made them pay. With 5.3 seconds to play, Carr worked free going in-and-out from a ball screen before drilling a game-tying 3-pointer that sent the game to overtime.
"Our execution down the stretch wasn't as good as we needed to be," said senior Luka Garza. "We had the game won and to lose a game like that is tough, but it's a lesson learned because we're going to be in a lot of close games.
"We have to make sure when we have the game won, we have to execute and win the game."
In the bonus frame, Minnesota's Brandon Johnson took over. The senior hit four 3-pointers of his Minnesota record-tying eight 3-pointers, scoring the Gophers first 12 points of OT as Minnesota opened up a 95-88 lead.
"(Johnson) was on the scouting report, 2-for-10 coming into this game, and we didn't expect him to go 8-for-9, but when a guy gets rolling, you have to adjust, it doesn't matter what his percentage is," said Fredrick. "He was feeling it and we let him get too comfortable."
Iowa closed to within four with a minute to play before Gopher 7-footer Liam Robbins hit a back-breaker. With Iowa electing to defend instead of fouling, Robbins drained a pick and pop 3-pointer from the top key with the shot clock winding down to put Minnesota up 98-91 to essentially seal the win.
"We gave this away, we had this game won," said CJ Fredrick. "That's why it hurts. It was mental lapses at the end of the game, but credit to them, they hit tough shots, but I think we gave that one away."
Garza led a trio of Hawkeyes in double figures, finishing with 32 points and 17 rebounds, but he was just 11-of-27 from the floor in the game. Fredrick scored 23 points on 7-of-12 shooting with five 3s, and junior Joe Wieskamp scored 14 and grabbed nine boards.
The Gophers limited Iowa to a 37.2 field goal percentage, while shooting 44.8 percent. Minnesota made 17 3-pointers (to Iowa's 10), but was out-rebounded, 55-38. The Hawkeyes scored 22 second-chance points on 27 offensive rebounds.
Minnesota built a 10-point lead over the first 10 minutes of the first half and the Gophers pushed their lead to 12 courtesy of a Carr fast break 3-pointer at the 3:32 mark. Iowa closed out the half with a 10-2 run to close the gap to five points (38-33) despite shooting just 32.4 percent and getting just five first-half points from Garza.
The Hawkeyes erased the deficit and took a 42-40 lead on a Garza 3-pointer three minutes into the second half. Iowa extended its advantage to eight on a Jack Nunge put-back. After Minnesota fought back to tie the game at 62 and 64, Iowa methodically built its lead to 80-73 before the Gopher rally.
Carr scored 30 points on 9-of-16 shooting with six 3-pointers and eight assists to pace Minnesota, while Johnson, who entered the game 2-of-10 from 3-point range, went 8-of-9 from long range en route to 26 points. The eight 3s tied a Minnesota record.
QUOTING HEAD COACH FRAN MCCAFFERY
"We have to be tougher. We have to be more connected and ready at the start. There are a lot of things. We have to be better, we weren't very good tonight. There were certain things in the second half, Luka was spectacular, CJ, but our defense tonight was unacceptable."
55 to 102
Three days after giving up 55 points in a Big Ten-opening win over Purdue, Minnesota eclipsed the century mark (albeit in OT) in Minneapolis.
"It's something we have to figure out, we have to be better than that," said McCaffery. "Give them credit, they made 17 3s. Even though some guys were open, they still have to make them and they did. Our defense has to be better collectively whether it be in transition, in our zone or in man. It wasn't good enough tonight."
OF NOTE
• Luka Garza registered his fifth double-double of the season and 25th of his career (32 points and 17 rebounds). Garza extended his streak of scoring 20+ points to 18 straight Big Ten games, dating back to last season, the longest streak by a player in over three decades. He has netted 30+ points five times this season and 10 career times.
• CJ Fredrick tallied a career-high 23 points, bolstered by 5-of-7 shooting from 3-point range. The five triples equal a personal best.
• Tonight was Iowa's first overtime contest of the season.
• Today marked the third time Iowa played a game on Christmas Day (1984 and 1988).
UP NEXT
The Hawkeyes return to action against Northwestern on Tuesday. Tipoff is scheduled for 8:07 p.m. (CT) on Mediacom Court at Carver-Hawkeye Arena.