By SHANE STURTZ
hawkeyesports.com
LINCOLN, Neb. – Behind freshman Caitlin Clark's career-high 39 points, the University of Iowa women's basketball team (11-6, 7-6) snapped a two-game losing streak with an 88-81 victory over Nebraska (9-8, 7-7) on Thursday night.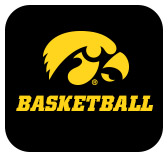 The 39-point effort (12-18 FG, 6-10 3FG, 9-9 FT) from Clark set a Pinnacle Bank Arena record by men or women and marked her third consecutive 30-point game and seventh of the season. The Des Moines, Iowa, native drained a career-best six 3-pointers, grabbed 10 rebounds, and was three assists shy of her second career triple-double.
"I wasn't going to lose the game," Clark said. "That wasn't an option tonight. We knew we needed this win. That's what we came here to do. We knew we were going to win no matter what it took."
Clark and the Hawkeyes fended off a late fourth-quarter scare to hand the Huskers just their second home loss of the season.
The trio of Clark, sophomore McKenna Warnock (19 points), and junior Monika Czinano (17 points) combined for 75 of Iowa's 88 points
"Caitlin had a pretty special night," head coach Lisa Bluder said. "She took a step tonight. She played within the game and played more maturely out there. I love to see it. We need those other scorers and McKenna did a great job for us tonight."
Clark scored 13 first-quarter points (5-5 FG, 3-3 3FG) and Iowa shot 78.6 percent (11-14 FG, 5-6 3FG) to give the Hawkeyes a 29-23 lead after one quarter. By halftime, Clark had 18 points, missing her first field goal with 42 seconds left in the half.
Iowa held a 41-35 halftime advantage.
A 10-0 run by Iowa late in the third quarter fueled by back-to-back old-fashioned 3-point plays by Clark and Czinano gave Iowa a 62-50 lead – its largest lead at the time – with 1:22 left in the third.
Iowa's lead ballooned to a game-high 17 points halfway through the quarter thanks to an 11-4 run by the Hawkeyes. Warnock beat the shot clock with a 3-pointer to start the run and Clark ended the run with her fifth 3-pointer, giving the Hawkeyes a 78-61 lead with 5:19 remaining in the game.
The Huskers, however, stormed all the way back, going on a 13-0 run in just three minutes, bringing the score to 78-74. After a Sam Haiby layup by Nebraska sailed high to try and cut the game to one possession, Clark came down and nailed the dagger. Her sixth 3-pointer of the night gave Iowa an 81-74 lead with 1:18 left to play.
Fittingly, Clark sank six straight free throws in the final minute to close out the road victory.
HEAR FROM HEAD COACH LISA BLUDER
"This one feels really good, especially on the road. They were 7-1 on their home court. This was a good win for us. I didn't like that we gave up the 17-point lead, but that we were able to keep our composure and make free throws down the stretch and those type of things to put the game away."
MORE ON CLARK
Clark is the first freshman in Iowa history to notch 400+ points, 100+ rebounds, and 100+ assists in a season.
Clark's seven 30-point games are the most in the NCAA this season. She is the second freshman since the 2015-16 season to record seven 30-point games – the first was Texas A&M's Chennedy Carter during the 2017-18 season. Carter played 19 more games than the Hawkeyes have played this season.
Clark now ranks third on Iowa's all-time freshman scoring list with 451 points on the season. The record holder is Jaime Printy with 501 freshman points during the 2009-10 season.
UP NEXT
The Hawkeyes host Penn State Thursday, Feb. 18 inside Carver-Hawkeye Arena. Game time and TV designation is TBA.