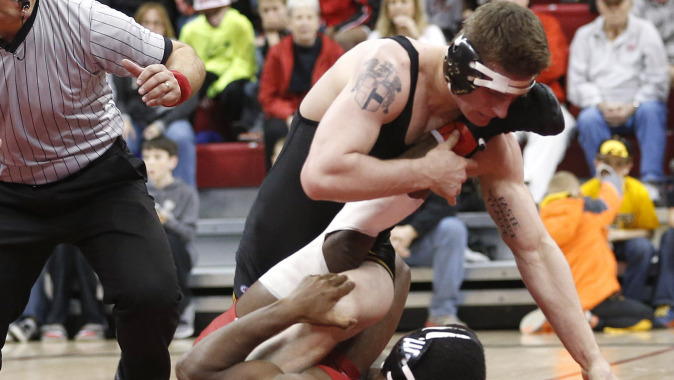 May 28, 2014
IOWA CITY, Iowa — Eight representatives from the University of Iowa wrestling program and Hawkeye Wrestling Club compete for spots on the junior and senior World Teams at Alliant Energy Center in Madison, Wisconsin, this weekend.
Thomas Gilman (55 kg), Brandon Sorensen (66 kg), and Sammy Brooks (84 kg) compete at the 2014 Junior World Team Trials beginning Friday at 9 a.m. (CT). Winners from each weight class will represent Team USA at the 2014 Junior World Championships in Croatia on Aug. 5-10.
Gilman and Brooks won the Junior World Team Trials a year ago and represented the United States at the 2013 FILA Junior World Championships in Bulgaria.
The 2014 U.S. World Team Trials begin Saturday and Sunday with preliminary rounds at 9 a.m. (CT) and finals at 6 p.m. (CT).
Former national champions Matt McDonough (57 kg) and Tony Ramos (57 kg), and Hawkeye Wrestling Club member Micah Burak (97 kg) compete Saturday, while two-time World Team member Brent Metcalf (65 kg) and national team member Phil Keddy (86 kg) compete Sunday.
Metcalf won the 2014 U.S. Open to earn an automatic berth in the championship finals of the World Team Trials.
Senior division champions will represent the United States at the 2014 World Championships in Tashkent, Uzbekistan, on Sept. 8-14.
Flowrestling is providing a stream of the World Team Trials beginning at 9 a.m. (CT) on Friday and Saturday. Universal Sports Network will debut a tape delayed broadcast June 9 at 5 p.m. (CT).