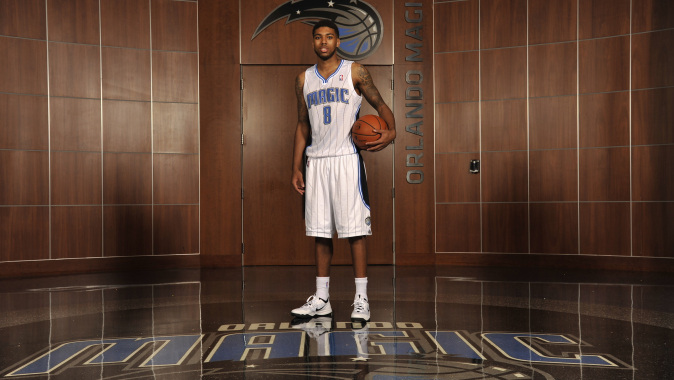 July 24, 2014
IOWA CITY, Iowa — The Orlando Magic announced today that they have signed former University of Iowa men's basketball player Devyn Marble (2011-14).
Per team policy, terms of the deal are not disclosed. The draft rights to Marble (56th overall pick), along with Evan Fournier, were acquired from Denver in exchange for Arron Afflalo on June 26.
Marble (6-foot-6, 200 pounds) was a two-time captain and earned the team's Chris Street Award in 2014. He finished his career fifth in Iowa career scoring (1,694) and free throws made (432), sixth in assists (397) and seventh in steals (176). The Southfield, Mich., native became the first Hawkeye to amass 550+ points, 100+ rebounds, 100+ assists and 60+ steals as a senior. He is one of only two Big Ten players since 1986 to amass 1,675+ points, 375+ assists, 450+ rebounds and 175+ steals in a career.
Marble, who was a first team all-conference and all-district honoree, led the team in scoring (17.0), steals (60), 3-pointers (52) and free throws (142), and ranked second in assists (118) as a senior. He was the only player in the Big Ten to average 17 points or more and collect 60+ steals.
Marble became the 52nd Iowa men's basketball player to be selected in an NBA Draft and the first since Adam Haluska in 2007 (43rd pick by New Orleans).
Marble played with the Magic earlier this month during the NBA Summer League in Orlando.