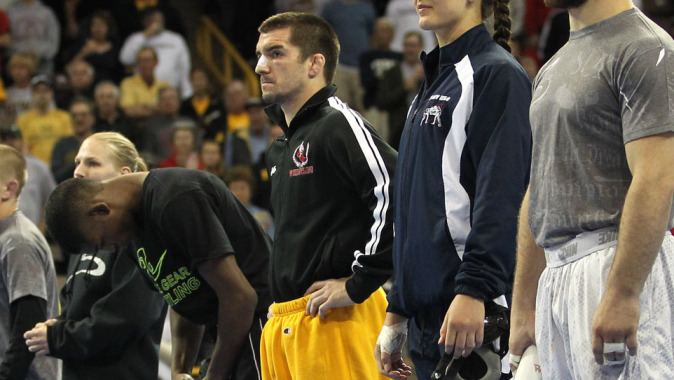 July 25, 2014
IOWA CITY, Iowa — University of Iowa national champion Brent Metcalf won a gold medal at 65 kg/143 lbs. at the FILA Golden Grand Prix Finals on Friday in Baku, Azerbaijan.
Metcalf scored six unanswered points in the second period to defeat Magomed Muslimov of Azerbaijan, 6-6, in the finals. Muslimov led 6-0 at the break after scoring three first-period takedowns. In the second period, Metcalf scored four points on a front headlock roll, then added another takedown to tie the score, 6-6. He won on criteria by having the highest scoring move with his four-pointer.
Metcalf, who has qualified for his third U.S. World Team, worked his way to the finals with a pair of wins. He defeated Murad Nuhkadiev of Russia, 9-0, in the opening round before blanking Haislan Garcia of Canada, 2-0, in the semifinals.
Three other 2014 U.S. World Team members won bronze medals for the United States, including Ed Ruth (86 kg/189 lbs.), Jake Varner (97 kg/213 lbs.), and Tervel Dlagnev (125 kg/275 lbs.)
Complete results at themat.com