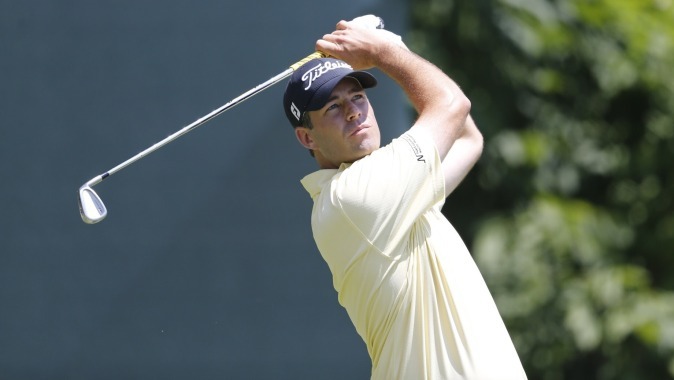 Aug. 7, 2014
Editor's Note: The following first appeared in the University of Iowa's Hawk Talk Daily, an e-newsletter that offers a daily look at the Iowa Hawkeyes, delivered free each morning to thousands of fans of the Hawkeyes worldwide.
IOWA CITY, Iowa — From the first tee at Finkbine Golf Course, to the first tee at Valhalla Golf Club in Louisville, Kentucky, that is where former University of Iowa men's golfer Aaron Krueger finds himself this week competing in the PGA Championship.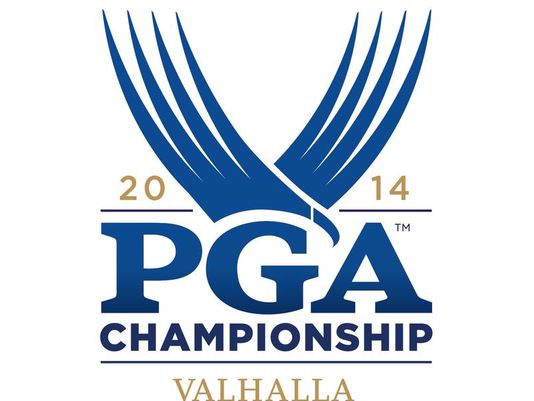 Krueger, who lettered at Iowa from 2001-03, opens play in the 2014 PGA Championship today at 6:40 a.m. (CT) off the first tee with Charles Howell III and Joost Luiten. The group will tee off at 11:50 a.m. Friday.
Krueger, the head PGA professional at Wakonda Club in Des Moines, Iowa, qualified for the PGA Championship by placing in the top 20 of the PGA Professional National Championship at The Dunes Golf and Beach Club in Myrtle Beach, South Carolina, from June 22-25.
"This is my fifth National Championship, but the first time I made the cut," Krueger told PGA.com after qualifying. "I am so proud to be a PGA member and to have the opportunity to play in the PGA Championship; I have fulfilled a lifelong dream."
Krueger, originally from Fulton, Illinois, worked as assistant professional at Wildcat Run in Estero, Florida, and at Sunnyside in Waterloo, Iowa, following his time in Iowa City. In 2007, he completed his apprenticeship and became a Class A PGA member. Krueger served as the head golf professional for three years at Pinnacle Country Club in the Quad Cities before joining the Wakonda Club as the head pro in January, 2011.
In early July, Krueger competed in the John Deere Classic alongside three other Hawkeyes — Guy Boros, Steven Ihm, and Raymond Knoll.
"It has been hard because my No. 1 job is back at the club and to take care of the membership," said Krueger. "Fortunately, the entire membership and the board support me. I have had some time to work on my game, but not like these guys do. These guys build their entire season for this particular tournament, where as I have just a few weeks to do that. I am playing catch-up, but that comes with the expectations. I am so fortunate to be here in the first place and am enjoying every step I take."
Krueger is appreciative of the support he has received from the Hawkeye faithful and the state of Iowa.
"It is huge because we are a big family together in Iowa," said Krueger. "Monday, there were some Hawkeyes walking around with us wearing Iowa shirts. I went over and took some pictures, and signed their flags, but it is cool to be able to draw on the experience I had playing for the University of Iowa. Being down here and representing the entire state of Iowa and working at the club is special."
While Iowa fans are proud to watch him represent the UI in Silvis and Louisville, Krueger has enjoyed watching the Iowa men's golf program compete at the national level.
Iowa is 1-of-3 Big Ten teams to appear in six straight NCAA Regionals (Illinois and Northwestern).
"It is rewarding to see how Mark built the program up," said Krueger. "We didn't have the success that we wanted while I was in school, and now it has been on a steady climb to a national level. It has been fun to see those kids excel, not just during the season, but during the summer, winning prestigious amateur events, doing well in the classroom, and having a well-rounded program that's going to continue to grow.
"I have a couple juniors in my club; one has verbally committed to Iowa and another one is on their radar as a recruit. It is cool to be a part of, and I am proud to be a Hawkeye."