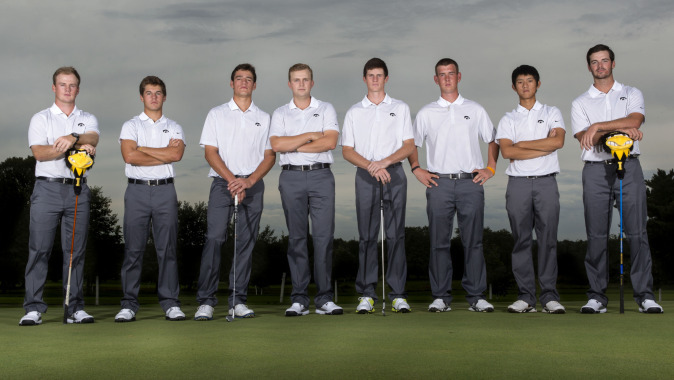 Aug. 29, 2014
IOWA CITY, Iowa — The University of Iowa men's golf team is ranked 36th in the Golf Coaches Association of America (GCAA) Preseason Poll. Iowa is the third-highest ranked Big Ten team in the poll; Illinois is sixth, while Purdue is 35th.
First-year head coach and former Hawkeye Tyler Stith takes over a program that has advanced to NCAA competition in each of the last six seasons, joining Illinois and Northwestern as the only Big Ten teams selected to NCAA Regional competition in each of the last six seasons. Iowa has advanced to the NCAA Championship finals three times in the last six years.
Iowa returns six letterwinners from last year's squad: seniors Brian Bullington and Ian Vandersee, juniors Voramate Aussarassakorn and Nate Yankovich, and sophomores Raymond Knoll and Carson Schaake. Freshmen Jack Holmgren (Corcoran, Minnesota) and Sam Meuret (Brunswick, Nebraska) round out the Hawkeye roster.
Bullington, Knoll, and Vandersee all earned PING All-Region honors last season, leading Iowa to team titles at the Hawkeye-Great River Entertainment Invitational and the Boilermaker Invitational, and a third place finish at the Big Ten Championships.
The Hawkeyes open the 2014-15 campaign Sept. 14-16, hosting the annual Golfweek Conference Challenge at Spirit Hollow Golf Course in Burlington, Iowa.