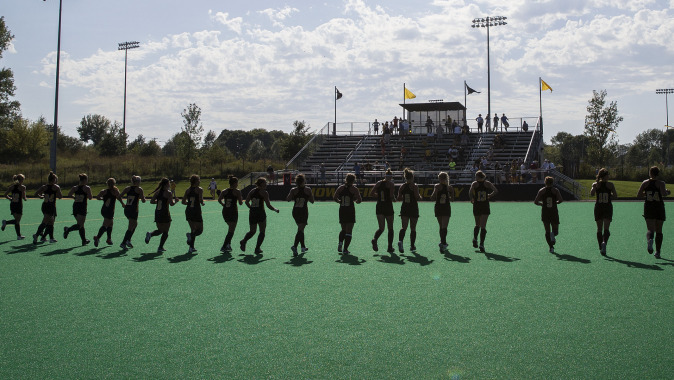 September 9, 2014
IOWA CITY, Iowa — The University of Iowa field hockey team has climbed the national rankings emerging into the country's top-10, announced today by the National Field hockey Coaches Association. Iowa jumped 13 spots to the No. 7 ranked team in the nation.
The Hawkeyes are 2-1 under head coach Lisa Cellucci with a pair of wins over No. 11 Wake Forest, 4-1, and No. 6 Virginia, 4-3. Iowa dropped a 4-1 decision to No. 2 North Carolina.
Iowa is 1-of-5 teams representing the Big Ten Conference in the NFHCA poll; No. 3 Maryland, No. 6 Penn State, No. 13 Northwestern, and No. 19 Michigan State.
Iowa has been ranked each week (35 weeks) in the poll dating back to Sept. 6, 2011.
The poll is available on the NFHCA website at www.nfhca.org. The next poll will be released on Tuesday, September 16, 2014.
The Hawkeyes return to action Thursday in Stanford, California, squaring off with UC Davis at 3 p.m. (CT).