Box Score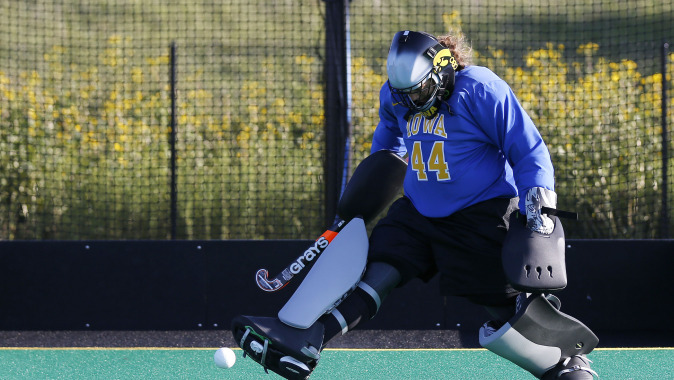 September 14, 2014
STOCKTON, Calif. — The seventh-ranked University of Iowa field Hockey team (4-2) earned a 5-1 win over the Pacific Tigers (3-5) Sunday afternoon in Stockton, California.
The Hawkeyes came out flying in the opening period scoring a trio of goals to claim a 3-0 lead over the home team. Dani Hemeon led the offensive attack scoring at the 2:39 mark giving Iowa the opening lead. Natalie Cafone took her turn scoring in the 29th minute lifting the visitors to a 2-0 advantage. Hemeon struck again in the 30th minute extending the Hawkeyes lead, 3-0, heading into intermission.
The Tigers threatened with a goal off the stick of Pacific's Nicole Laskosky in the 64th minute to narrow the gap, 3-1. The Hawkeyes were quick to respond with back-to-back scores in a two-minute span putting the visiting team up by four. Cafone netted her second goal of the game in the 66th minute to stretch the lead, 4-1. Stephanie Norlander capped the offensive attack for Iowa in the 68th minute with her third goal on the season sealing a 5-1 decision that favored the Hawkeyes.
Alex Pecora tallied four saves in the game and climbs to a 4-2 mark on the season as goalkeeper.
Iowa will open Big Ten play on the road at Rutgers University on Sept. 21 in Piscataway, New Jersey. Game time is set for 11 a.m. (CT).