Oct. 16, 2014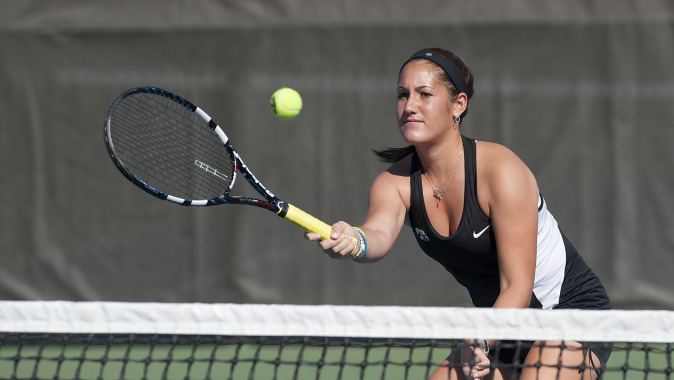 Oct. 16, 2014
Qualifying Bracket Results

STILLWATER, Oklahoma– The University of Iowa senior Ellen Silver split a pair of matches in the qualifying round of the ITA Central Regional Championships on Thursday.
Silver defeated 12th-seeded Lucia Kovalova (WSU), 6-3, 6-3 to start off the day, but was bounced from the tournament with a loss to Arkansas State's Sabina Jeresic, 7-6, 7-6.
Seniors Morven McCulloch and Shelby Talcott will compete in the main singles draws Friday. McCulloch will face Kansas State's Juhasz, while Talcott takes on Craft of Arkansas. McCulloch and Silver will team up for doubles competition, taking on Lehmicke/Shivalingaiha (Nebraska).
Action is set to begin at 9 a.m. CT at the Greenwood Tennis Center.
Qualifying Results
Ellen Silver (Iowa) def. Lucia Kovalova (WSU), 6-3, 6-3
Sabina Jeresic (ARKST) def. Ellen Silver (Iowa) 7-6, 7-6