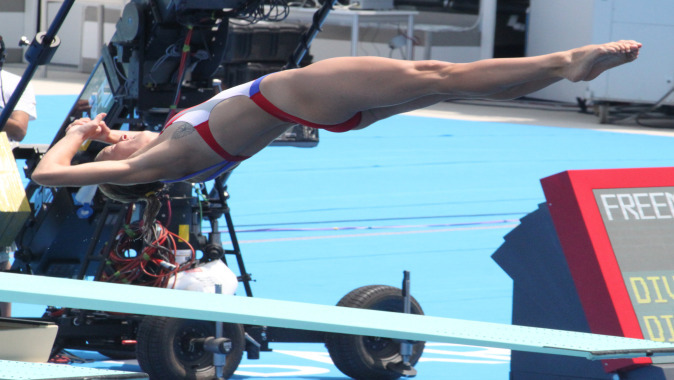 Oct. 27, 2014
KUALA LUMPUR, Malaysia — Former University of Iowa diver Deidre Freeman dove to a third-place finish Sunday in 3-meter synchronized diving competition at the FINA Grand Prix in Kuala Lumpur, Malaysia.
The Grinnell, Iowa, native dove alongside former University of Texas standout Maren Taylor. The duo dove to a score of 259.80 — earning a third-place finish behind two teams from Malaysia.
Ng Yan and Nor Dhabitah took the gold medal with a score of 274.41, and Jasmine Lai Pui and Kam Ling came in second with 267.51 points.
Freeman and Taylor were awarded the silver medal due to Grand Prix rules that allow the host country to enter two teams, although only one can medal.