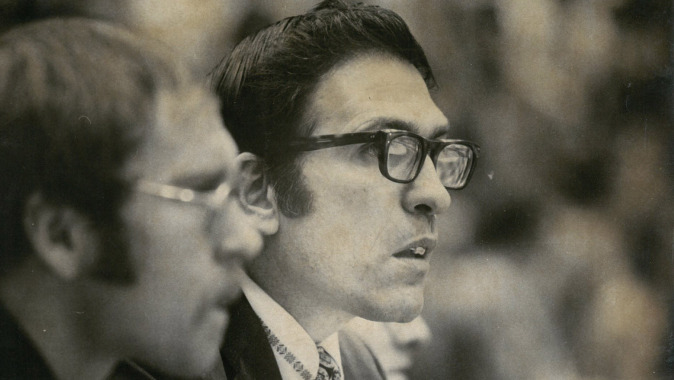 Nov. 25, 2014
IOWA CITY, Iowa — Former University of Iowa head wrestling coach Gary Kurdelmeier will be recognized as Iowa's honorary captain Saturday when the top-ranked Hawkeyes host Iowa State at 7 p.m. (CT) on Mediacom Mat at Carver-Hawkeye Arena.
Kurdelmeier won the 177-pound NCAA championship in 1958, but he is probably best remembered for elevating the Hawkeye wrestling program as head coach from 1972-76. In four seasons in the Iowa corner, Kurdelmeier coached 17 All-Americans, 10 Big Ten Champions, six NCAA champions, and led the Hawkeyes to their first of 23 national titles in 1975.
Kurdelmeier was named national coach of the year in 1975 and 1976 following consecutive NCAA Championships. He stepped away from coaching after the 1976 season, handing the program to assistant coach Dan Gable, whom he recruited from Iowa State to join his staff in 1972.
Kurdelmeier is credited for reviving the wrestling rivalry between Iowa and Iowa State. The schools went 35 years without meeting before Kurdelmeier put the Cyclones on the schedule in 1973. Iowa State won the first meeting, but Kurdelmeier won three of the next four, with a split decision in 1975.
The Hawkeyes and Cyclones have met at least once a year since 1973. Iowa owns an all-time record of 62-16-2 against Iowa State, and has won the last 10 meetings.
Kurdelmeier will be recognized posthumously prior to the start of the dual meet. He will be represented by his wife, Barbara; son, Steve; daughter, Kathy; and their immediate families.