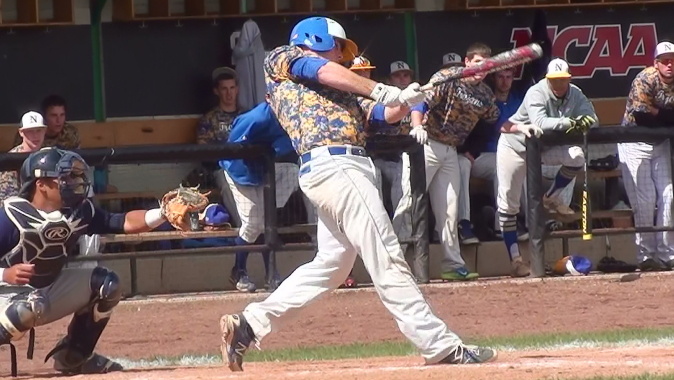 Dec. 4, 2014
IOWA CITY, Iowa — University of Iowa head coach Rick Heller announced the addition of Zach Fricke to the 2015 Hawkeye baseball recruiting class. Fricke, a 5-foot-11, 200-pound catcher/right-handed pitcher, is a sophomore at North Iowa Area Community College (NIACC).
"Zach is an athletic junior college catcher who has a solid left-handed bat and runs well," said Heller. "He possesses a 90-plus mph arm and has the versatility to help out in the bullpen. Defensively, he does a great job of managing the pitching staff. We are thrilled that Zach has chosen to be a Hawkeye."
During his freshman season at NIACC, Fricke led the Trojans in walks (30) and home runs (five). He scored 30 runs and drove in 27 in 54 games.
As a prep player, Fricke was a Class 4A first-team all-state honoree at Waterloo West (Iowa) High School, after hitting .496 with six home runs, 14 doubles, and 36 RBIs. He was a three-time All-MVC and all-district honoree, earning first-team honors as a junior and senior. Fricke was also a 2013 Central Region honorable mention selection by Perfect Game.
Fricke is the final piece of a 13-player class that is ranked as the top recruiting class in the Big Ten Conference and the 40th-best class nationally by Perfect Game.
Iowa begins the 2015 season Feb. 13-15 at the Snowbird Classic in Port Charlotte, Florida.