Iowa Baseball Facilities Campaign
Give Now
Revitatlize Duane Banks Field
Iowa's only Division I baseball program has seen resounding success under Coach Rick Heller, especially at Duane Banks Field. Over the past nine seasons, Iowa's baseball team is 122-41 in Iowa City.
To maintain Iowa's home field advantage, we are launching a $20 million renovation to Duane Banks Field.
Expand Seating Capacity to 3,000
Build a New Press Box
Enhance Fan Amenities
Including stadium chair seating with expanded seat width and leg room, as well as greatly expanded restrooms and concessions.
You can make a tax-deductible gift of any amount today to support the revitalization of Iowa Baseball Stadium and Duane Banks Field. A $1,000 contribution will get your name on a seat in the revitalized facility, while donors who give $10,000 will receive recognition on a donor wall.
Project Concept Renderings (Final concept subject to change)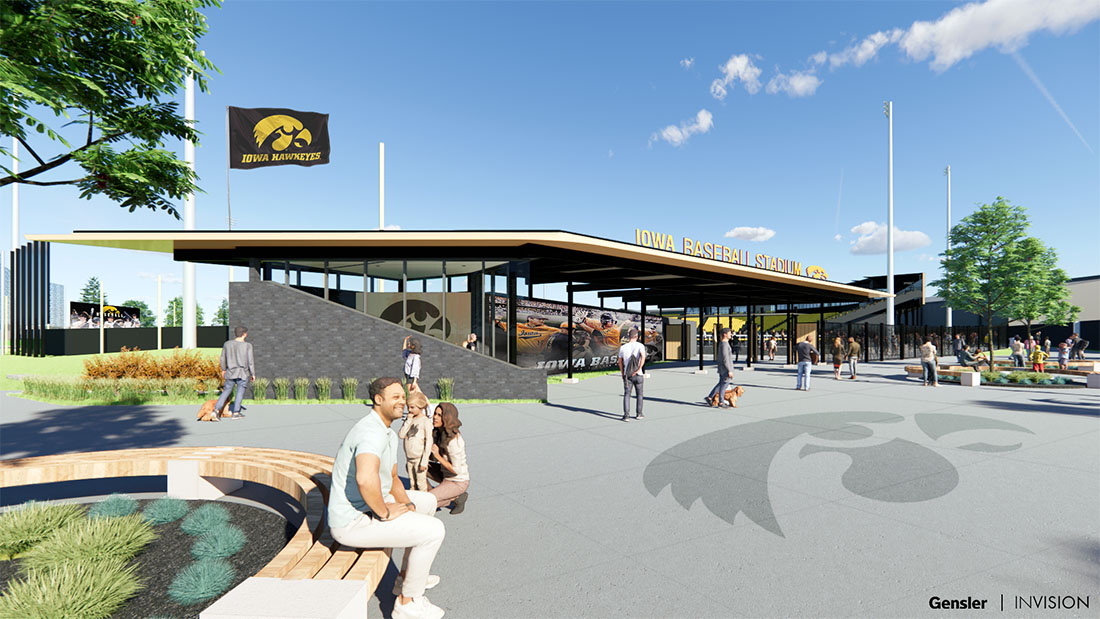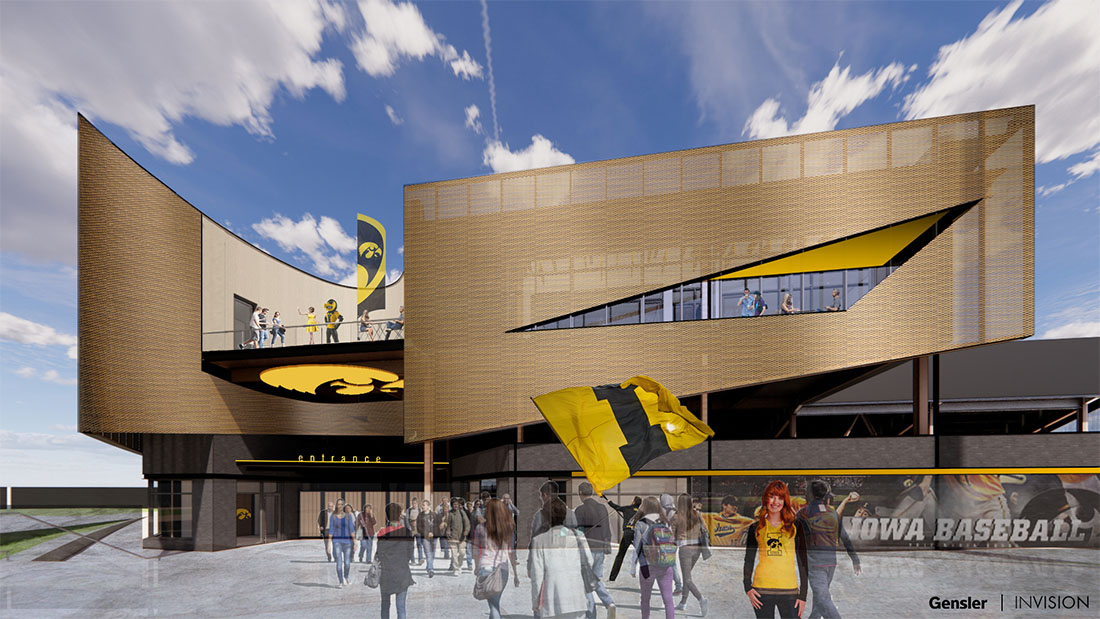 "The most important thing we have done at Iowa is establish a winning culture—doing your best on and off the field. We want to have a chance to compete for a national championship, and we can do that here at Iowa."
– Rick Heller, University of Iowa Baseball Head Coach
Now is your time to help Iowa Baseball revitalize Duane Banks Field.
With your support, we will enhance the overall game day experience and provide Iowa Baseball with a top-notch facility.
I can remember when I was young, I told my dad that I wanted to help turn the Iowa Baseball program around. When it came time to wear Iowa across my chest, I was very grateful that Coach Heller provided me with that opportunity. Winning has become the standard at Iowa and I am proud that future Hawkeyes are inheriting a culture that demands success.

Robert Neustrom - All B1G Conference Player & 2018 Draft Pick by the Baltimore Orioles