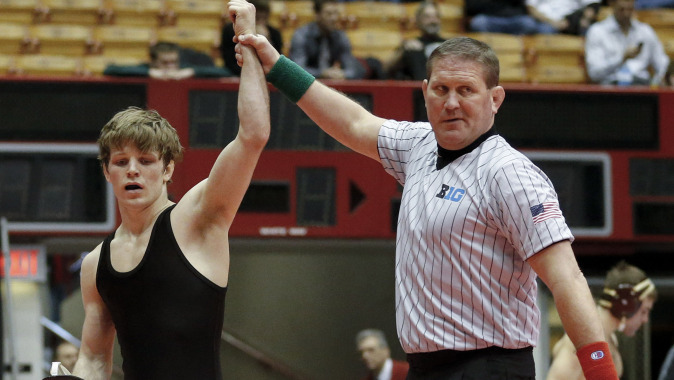 March 9, 2015
IOWA CITY, Iowa — The NCAA announced Monday that the 330 participants for the 2015 NCAA Division I Wrestling Championships will be systematically rolled out beginning at 12 p.m. (CT) on Wednesday, March 11.
The list of 33 competitors for each weight class will be released in alphabetical order on NCAA.com beginning at 12 p.m. (CT) with the 125-pound qualifiers. Weight classes will be revealed in ascending order every 30 minutes until the final 285-pound participants are announced at approximately 5 p.m. (CT).
Fans can follow the selections on the NCAA Facebook account and on Twitter at @NCAAWrestling.
Once all 330 participants have been announced, NCAA.com will reveal the seeds and brackets at 5 p.m. on the NCAA Division I Wrestling selection show. The championship match order for the NCAA finals on Saturday night will be determined Saturday, March 20, following Session V.
Iowa has eight automatic qualifiers in the championship field. Seniors Michael Kelly and Nick Moore are in consideration for at-large bids. Kelly is ranked No. 5 in RPI and No. 15 in the 157-pound coaches poll. Moore is ranked No. 10 in RPI and No. 11 in the 165-pound coaches poll.
The NCAA Division I Wrestling Championships are March 19-21 in St. Louis at the Scottrade Center.