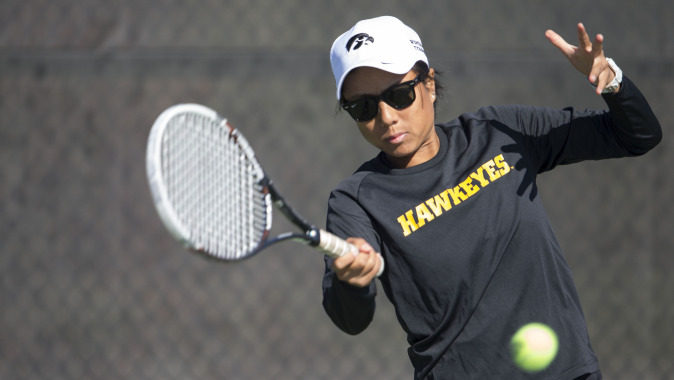 April 1, 2015
IOWA CITY, Iowa — University of Iowa women's tennis assistant coach Denise Dy has been selected to represent the Philippines at the 2015 SE Asian Games in Singapore. Dy is one of five women nominated by the Philippine Tennis Association to participate in the games.
This will be Dy's third trip to the SEA Games. She previously collected a mixed doubles gold medal at the 2011 games, and a pair of medals at the 2009 Southeast Asian Games – a silver medal in doubles and a bronze medal in singles.
Dy was a three-time All-American at the University of Washington from 2008-12, and reached as high as No. 3 in the ITA singles rankings and No. 6 in the ITA doubles rankings.