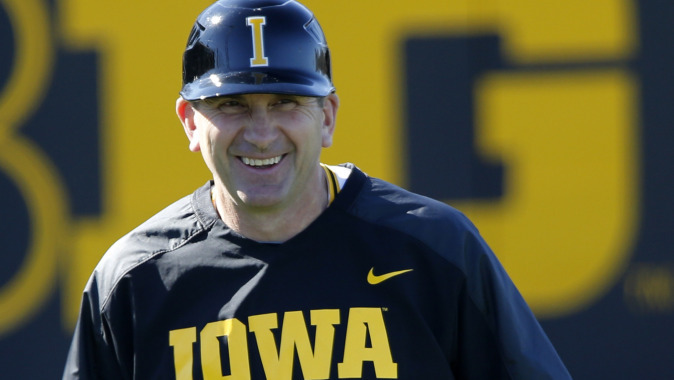 April 13, 2015
IOWA CITY, Iowa — The University of Iowa baseball team climbed one spot to 14th in the latest Collegiate Baseball NCAA Division I poll presented by Big League Chew bubble gum. It is the Hawkeyes' third-straight week in the rankings.
Iowa moved up in the poll after taking 2-of-3 games at No. 16 Maryland last weekend in College Park — its second series win over a No. 20 foe. The Hawkeyes have won six series this season, including three in Big Ten play to improve to 23-9 overall and 8-1 in league play — the top record in the conference.
The Hawkeyes also debuted in the D1Baseball.com (19th) and USA Today Coaches' (24th) polls. Iowa also climbed to 20th (up from 25th) in the Baseball America rankings, remained 25th by Perfect Game, and is 28th by the USBWA.
In the real-time RPI rankings on D1Baseball.com, Iowa climbed to 18th through April 12 games. The Hawkeyes are the top-rated RPI team in the Big Ten Conference.
Iowa will host two midweek games — Tuesday at Bradley, Wednesday vs. Cornell College — before hosting Northwestern from April 17-19 at Banks Field.