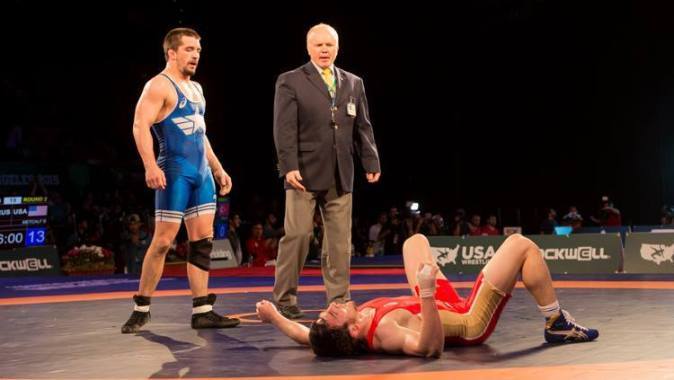 April 14, 2015
IOWA CITY, Iowa — University of Iowa two-time national champion Brent Metcalf was named USA Wrestling Athlete of the Week following a 4-0 performance at the 2015 Freestyle World Cup last weekend in Los Angeles.
Metcalf outscored four opponents by a combined 32-8 margin at 65 kg/143 lbs, leading Team USA to a runner-up finish.
Metcalf defeated Cuba's Franklin Maren Castillo (7-2) and Russia's Akhmed Chakaev (14-3) on Saturday, and downed a pair of two-time world medalists on Sunday, including two-time world bronze medalist Mandakhnaran Ganzorig of Mongolia (8-2) and world silver and bronze medalist Masmoud Esmailpour of Iran (3-1).
Metcalf is a three-time U.S. World Team member. He is expected to defend his U.S. Open title in Las Vegas on May 7-9.