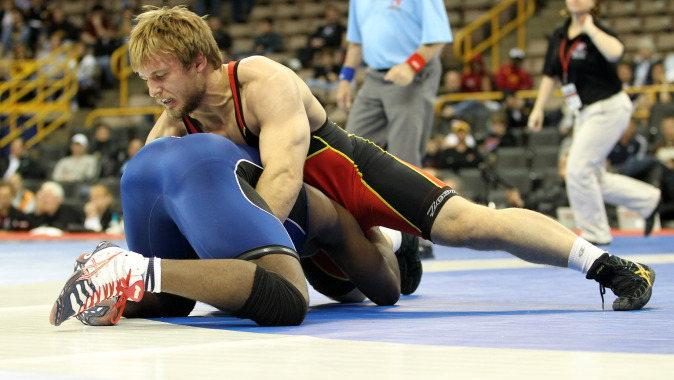 May 16, 2015
WATERLOO, Iowa — University of Iowa three-time All-American Phil Keddy won the Northern Plains Regionals on Saturday to earn a berth at the 2015 World Team Trials in Madison, Wisconsin, on June 12-14.
Keddy defeated Ryan Loder, 12-1, in the finals at 86 kg/189 lbs. in USA Wrestling's "last chance qualifier."
He is the sixth Hawkeye Wrestling Club member to earn a spot in the World Team Trials tournament field.
Daniel Dennis (61 kg/134 lbs.), Matt McDonough (57 kg/125.5 lbs.), Brent Metcalf (65 kg/143 lbs.), Tony Ramos (57 kg/125.5 lbs.), and Derek St. John (70 kg/154 lbs.) earned automatic bids by placing in the top five at the U.S. Open on May 9 in Las Vegas.
Metcalf and Ramos won their respective U.S. Open brackets, and both travel to New York City this week to represent the United States at the Beat the Streets event in Times Square on Thursday.
Ramos and Metcalf won the World Team Trials last year and advanced to compete at the 2014 World Championships in Tashkent, Uzbekistan.
The winners of the 2015 World Team Trials will compete at the 2015 World Championships in Las Vegas on Sept. 7-12.