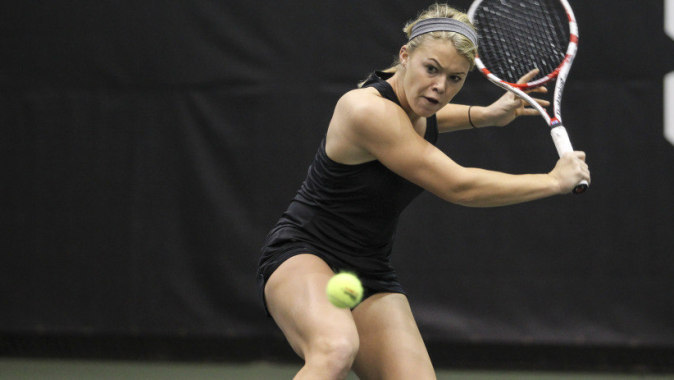 June 8, 2015
IOWA CITY, Iowa — University of Iowa women's tennis head coach Katie Dougherty announced Monday that Natalie Looney has signed a national letter of intent to join the Hawkeye program in the fall of 2015.
A native of Overland Park, Kansas, Looney played two seasons at South Carolina before transferring to Iowa. She won 13 singles matches for the Gamecocks from 2013-15.
"We're very excited to add Natalie to round out our 2015 class," said Dougherty. "Natalie has been in a great system at South Carolina for two and a half years and experienced SEC tennis. She's an incredibly hard worker, athletic, and has consistently been getting better every year. I'm confident she'll make an impact immediately and her best tennis is ahead of her at Iowa."
Looney was a top 100 player in the 2013 recruiting class. She won the Kansas 5A state championship for St. Thomas Aquinas and was a four-time team MVP. She finished her prep career ranked No. 2 in the Missouri Valley Region, and saw time as the No. 1 ranked doubles team on the junior circuit (Missouri Valley Region).
Looney is the fifth member of the 2015 recruiting class. She is joined by Zoe Douglas, Adorabol Huckleby, Carin Runefelt, and Kristen Thoms. Douglas joined the Hawkeye program prior to the spring semester and earned MVP honors.