Box Score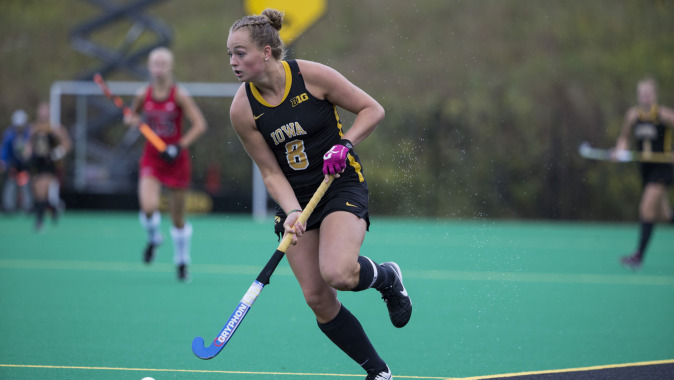 Sept. 25, 2015
BLOOMINGTON, Ind. — The 16th-ranked University of Iowa field hockey team fell at Indiana on Friday afternoon, 3-1. With the loss, the Hawkeyes drop to 6-4 on the season and 1-1 in Big Ten play.
Deadlocked at zero in the first half, Indiana junior Kate Barber scored with 12 seconds remaining to put the Hoosiers in front, 1-0, at the break.
The Hawkeyes fired off eight shots in the first half, but none found their way past Indiana goalkeeper Noelle Rother, who had four saves on the day.
Indiana increased its lead in the second half when sophomore Taylor Pearson found the goal in the 57th minute.
Iowa fought back after that, pulling within one when junior Stephanie Norlander — the Big Ten's leading goal scorer — notched her 11th goal of the year to put Iowa on the board with 11 minutes left to play. Sophomore Melissa Progar was credited with the assist.
With time winding down, the Hawkeye offense fired two of their three second half shots in the final 10 minutes of regulation. Indiana held on to the momentum, however, sealing the 3-1 victory on a goal by redshirt senior Nicole Volgraf in the 69th minute.
The Hawkeyes return to action on Sunday for a nonconference showdown at Ball State at 11 a.m. (CT). The game will be streamed live on ESPN3.