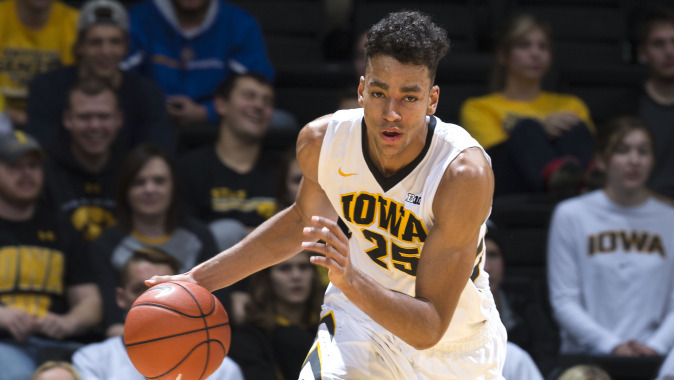 Oct. 28, 2015
GEORGE TOWN, CAYMAN ISLANDS — Caymax Sports Ltd., in conjunction with Global Sports Management, has announced that Iowa, Cincinnati, UAB, and Wyoming will headline the inaugural eight-team Cayman Islands Classic college basketball multi-team event that will start in Nov., 2017. The remaining four participating teams will be released in the near future.
"We are excited to have these basketball programs with rich traditions agree to be part of what promises to be one of the top preseason college basketball events annually," said tournament director Maury Hanks.
"Playing this tournament in a venue alongside the most beautiful beaches in the world will make this an event that everyone in college basketball will be trying to get an opportunity to compete in for the future," said Joe Wright, Chief Executive Officer of Caymax Sports.
Cincinnati and Iowa each received votes in the first 2015-16 USA Today Sports Men's Basketball Coaches Poll. The Hawkeyes posted a 22-12 record last season, while the Bearcats were 23-11.
UAB owned a 20-16 mark in 2014-15 en route to winning the Conference-USA Tournament championship while knocking off then-No. 9 ranked Iowa State in the second round of the NCAA Tournament. Wyoming captured the Mountain West Conference Tournament championship while posting a 25-10 mark in 2014-15.
All four teams competed in the 2015 NCAA Men's Basketball Tournament with Cincinnati, Iowa, and UAB advancing to the third round.
"The announcement of these top-flight college basketball teams coming to our tournament has sparked the excitement and interest to showcase our beautiful country to those fans who will follow their respective college teams from the United States," said the Honorable Osbourne Bodden, Minister for Sports in the Cayman Islands. "An event such as this provides a boost to many sectors of our society and we are therefore proud to support this tournament."
Located in the western Caribbean Sea, an hour from Miami, the Cayman Islands comprises the three islands of Grand Cayman, Cayman Brac, and Little Cayman, located south of Cuba and northwest of Jamaica.
Iowa will be traveling to Florida next month when the Hawkeyes compete in the eight-team Orlando Classic, Nov. 26-29.