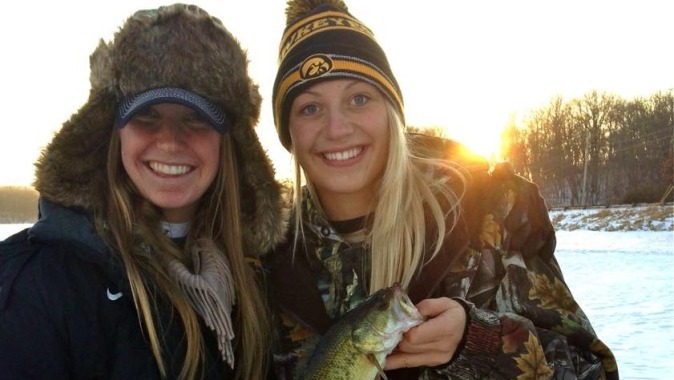 March 9, 2016

Photo Gallery
Carly "BEEF" Mohns. Oh my, if only I knew where to start with this girl. Carly and I have gotten to spend a lot of time together recently because of our injuries, and she has made many of my days better. Carly is our outdoorsy, tomboyish, hunter and fisher, with a dash of girly on top.
One of my favorite Carly stories happened last year. The team was sitting around the bonfire, in coach Bluder's backyard, roasting marshmallows and making s'mores. Out of nowhere, Carly decides to pair each girl on the team with a fresh water fish that she thought we resembled or had similar characteristics. It was hilarious listening to her reasoning behind each match. It was also quite educational learning the color of the fish, where it lives, when to fish for it, and what kind of bait to use. I have never heard anyone talk about fish facts the way Carly did that night. To this day we still make jokes about Chase being a Sturgeon and Ally being a Walleye.
Carly's nickname is Beef, and it fits perfectly. When Carly was little her dad would call her Beef because she loved to eat and was so strong. Ever since the day she told us about that nickname it has stuck. It's perfect. She hunts, she fishes, she's not afraid of getting dirty, her favorite food in the world is steak, she's strong as a bull and insanely athletic. She can jump over anyone and is extremely versatile on floor. I love it and she will forever be Beef to me. Carly is one who lifts the spirits of everyone and can crack a joke at any moment. She is filled with one-liners that will keep you laughing for the rest of the day.
Carly is a fighter and she displayed that perfectly when she was rehabbing from her meniscus tear. I have never seen someone so able to perform all of her exercises as well as Carly did. She was open to everything our trainers had her do and she stunned us all with how soon she came back. Because of her hard work and pushing herself as far as possible, she is now on the court practicing with our team again.
Carly is a great example of working hard and sticking to the plan only to come out strong as ever. I'm so excited to see the kind of player she becomes next year after all of her hard work. There's no doubt in my mind she will do great things on the floor for this team, and I can't wait to witness it.
#3 Claire Till
Senior Forward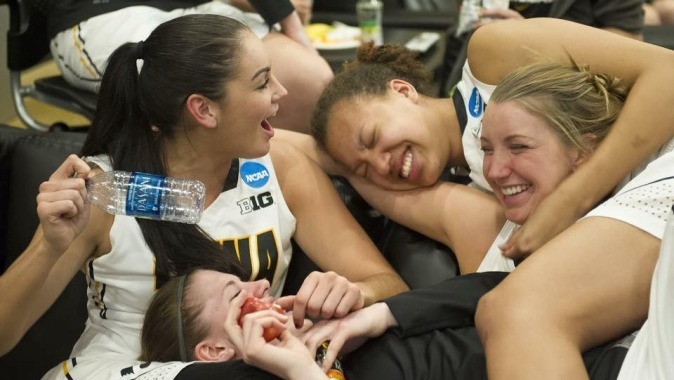 Feb. 17, 2016

Photo Gallery
Chase Xeangelese Coley, Anushka, Chauz, or Beyonce is our wild, free-spirited, fun-loving, and animated sophomore post player. In many of my previous blogs I have mentioned Chase's antics. That's because she is usually at the root of every story we tell. Chase's personality is one that can brighten anyone's day. The one thing I love most about Chase is that she is constantly smiling and having a good time no matter the circumstance. Now, sometimes this carefree attitude can cause mischief, but more times than not she makes every situation fun.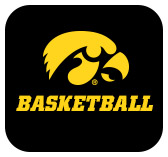 I wish I could take the cake on being the best dancer on the team, but undoubtedly this accolade goes to Chase. In fact, as much as I hate to admit it, she puts me to shame. On the bus to away games, Chase stands in the isle and dances the whole way to the arena. If you want her best performance all you have to do is flip on Beyonce and she falls into character. Be cautioned though, if you are sitting within six feet of her during these performances, your personal space becomes nonexistent. Chase is always goofing around trying to convince Megan and Whitney, and even coach Bluder to dance with her! She is the one person who can get coach to "dab," among other current dance moves. There is rarely a time when Chase isn't humming tune and dancing. She is so entertaining and her smile rubs off onto every girl on this team. In fact, her love for Beyonce has turned into a bit of an obsession and she has requested that we all refer to her as Beyonce or Queen B. Of course this request has gone unfulfilled, as its more fun to joke with her about it.
Chase is an extremely strong and independent young woman. She has been through a lot in her young life and remains firm in her belief about the importance of family. When she is with her family after a few weeks without seeing them, a whole knew type of happy surfaces. Chase is just the type of person who makes everyone else around her happy. Due to losing her mother at a young age, Chase has had to mature at a faster rate than most 19-year-olds. Chase is an idol and great example to her younger sister Kendall, baby brother Khaysen, and baby sister Cade.
Chase is a unique, once in a lifetime type of person who I am blessed to have in my life. She is always down for the random adventure that inevitably will turn into one of your favorite memories. She has so much love to give to everyone, and she spends most of her time hanging her arms around our neck begging us to embrace her. Although we jokingly like to make her work for our affection, we all love her just as much as she loves us. Chase is our jokester and sweet little cuddle bug. I can't imagine our lives without Chase Coley. We all love her and are grateful she makes life a little easier and a lot more fun.
#3 Claire Till
Senior Forward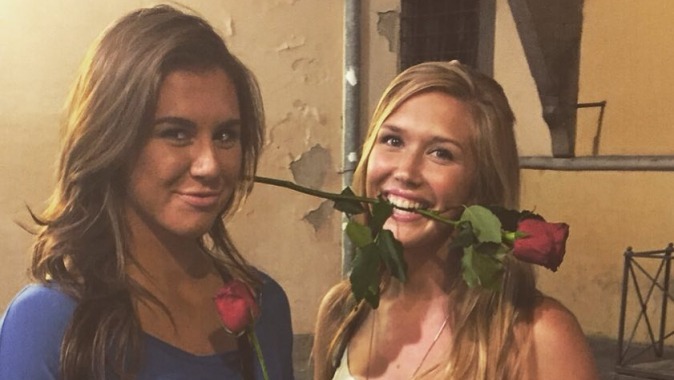 Feb. 9, 2016

Photo Gallery
Hailey Ann Schneden, Bopper, Hailey Bop, or Hailz is the spark plug and bubbly entertainer of our team is none other than the 6-1 blondie who rocks No. 40. Hailey is a fellow Iowa girl and Hawkeye at heart. Born and raised a Hawkeye fan, Hailey always knew she would go to Iowa, but what she didn't know is that she would be a part of the women's basketball team as well. Her older brother Blake, was a women's basketball manager, so she knew a bit about our program and was excited to join the team as a walk-on. Being a division I athlete is no easy task, and it pushes every physical, mental and emotional boundary a human has. Now, imagine signing up for all of that knowing that you may never be recognized or rewarded for your hours of hard work behind the scenes. Think about all of the sacrifices due to practice conflicts or traveling to an away game. That is what Hailey does every day, and I admire her for it. It takes a special kind of person to do what she does without expectation. She's selfless, caring, positive and one of the reasons this team stays together in the good times and bad. To be honest, I really can't imagine our team without Hailey.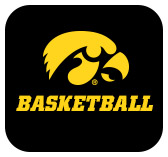 One of my all-time favorite memories happened in 2013 right before Christmas break. Our whole team was huddled together after practice and Coach Bluder announced, "We have an early Christmas present to give Hailey. We're going to put you on a full scholarship!" I was standing beside Hailey and immediately grabbed her, hugged her, and started jumping up and down. Her reaction was priceless. Classic Hailey: stunned, incredibly happy, and immensely grateful for the opportunity. Her tears sparked tears in everyone else's eyes, as we were all so happy for her.
Hailey's personality and love for life is contagious. I really cannot come up with one day that she seemed to be angry or negative. Sometimes she likes to sing, instead of speak her words like a normal person would do, but those vocals could get her a spot on The Voice! She is one of the funniest, wittiest people I have ever met. There are numerous times that she has had me laughing to the point of crying. That's what makes her Hailey Bop, and there's just no one else quite like her.
Hailey is like a little girl trapped in a 21 year old body. She loves coloring books, hair scrunchies, nail polish and her puppy. Hailey is going to be an elementary school teacher in the near future, and I wish I could go back to the fourth grade to have her as my teacher. You couldn't have molded a better elementary school teacher than Hailey… arts and crafts, plus singing all day, every day!
Hailey has a deep love for fuzzy, colorful, tall socks and seems to have a pair for every occasion. Hailey is the girl everyone wants to be friends with. She makes you feel comfortable the very first time you meet her. Hailey is one of the biggest reasons I wish you could see us behind the scenes every day. The things she says, and the inside jokes we have with her, make up some of my favorite memories. Whether she's poking fun at Nicole or Ally, or egging Chase on to do something she shouldn't, she always up to something. She's the type of person that seems to resonate with everyone. She has no problem having a conversation with even the quietest of people. What I love most about Hailey is that she has been this bubbly bundle of joy her whole life. She will sometimes send us old videos or pictures from her childhood. As per usual with Hailey, she still has the same big smile on her face, or she's dancing, or even reading a book, and it's all comical. She was the happiest little girl in the world, and that still holds true today!
Hailey is definitely on the list of amazing people I've met at the University of Iowa. She's a true friend and someone I will always hold dear to my heart. I am so grateful that her path lead her to this team, and that she brings us so much joy each day!
#3 Claire Till
Senior Forward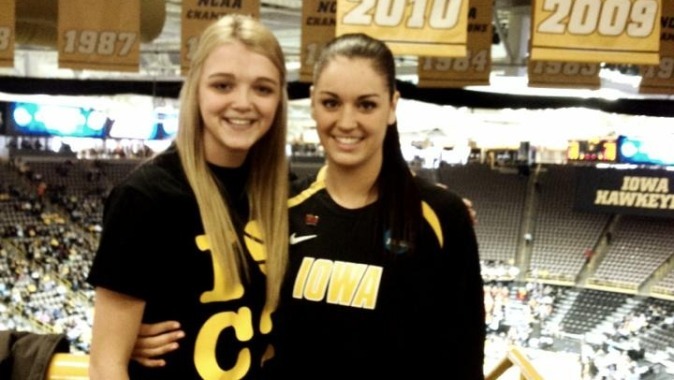 Feb. 1, 2016

Photo Gallery
Allyson Michelle Disterhoft, AD4three, or sometimes "Al pal." She's our homegrown celebrity, little girl with the big dream, passionate competitor, excellent student, and unwavering best friend. Ally Disterhoft is constantly smiling, having a good time and trying to convince everyone how much of a "hipster" she is. She loves her record player, beanie hat, Doc Martin boots, glasses, and "retro" crew sweatshirts of space jam characters, or some rare type of bird. Yes, she's a dandy that's for sure!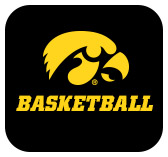 My friendship with Ally started way back in our young AAU days. We started our career together playing with Team Iowa followed by The All Iowa Attack. Those days were some of the best memories of my life. We enjoyed traveling all over the country, tournament to tournament, with hundreds of college coaches at every game. That experience set us up for our future and there was no one better than Ally to share it with. She was there every step of the way and to say we were inseparable would be a bit of an understatement. That bond definitely showed on the court. We often found ourselves playing off of each other's emotions and complimenting one another extremely well. Back then, she was a scrawny little blonde who wore her hair in an extreme side pony tail, thus causing opponents to refer to her as "side-po girl." I had to put an end to that hairstyle as fast as possible, so you can all thank me that she now wears a very normal and acceptable pony tail. I ended my AAU career with the Attack, and went through the whole recruiting process with Ally by my side. She was there for the highs of winning tournaments and getting scholarship offers, to the lows of knee surgeries and college coaches telling me "no."
When summer ended and AAU was over, we found ourselves in the same high school conference competing against one another. She was in a Trojan jersey and I was in an Eagle jersey. Since we both knew the others every move, I vividly remember telling my teammates that she would shot fake and drive right every time she touched the ball, and what did she do? Shot fake and drove right around us, every single time. I just laughed because, while we knew what she was going to do before she did it, there was no stopping her.
To this day, I believe that's her number one move in her repertoire and I still find myself laughing and shaking my head each time she does it. We became so close, even in season, that we would have nightly phone calls lasting anywhere from 45 minutes to 3 hours! What we talked about, who knows, but we definitely knew every detail of each other's lives. Often times our moms would come in our rooms to make us hang up, and then take our phones so we couldn't fake being asleep and go right back to our conversation. One year for my birthday, she gave me a picture book with photos of us and under each photo was a paragraph she'd written about her memory of that moment. I still have that book and even now when I look through it I find myself laughing at her passages.
When I had doctor appointments in Iowa City, we saw it as an opportunity to hang out for the day. I believe she was at every single one of my appointments. Ally is an extremely supportive and caring individual. When I had my major surgery at the University of Iowa hospital, she was the first visitor there when I woke up. She stayed in the hospital room for as long as they would let her since she was a non-family member. I'm pretty sure we pushed that boundary too, trying to convince the nurse she was my sister so we could use it as an opportunity for another sleep over. Our efforts failed, but you can bet that she was there the very next morning helping me pack up and wheel out of the hospital.
Just like she was there for me in the recruiting process, I was there for her. Being a year older, I made my commitment to Iowa before her. We both prayed that one day we would be teammates again. She kept me involved and up to date with her recruiting process, sharing her thoughts and often asking for my opinion or advice. The biggest piece of advice I remember giving her was not to rush into a decision because she was feeling pressured. I told her this decision should be one of the happiest of your life and when you know, you know. I told her you'll get this gut feeling that this school is where you were meant to be. Luckily for me and the Hawkeye family, that gut feeling led her to the University of Iowa.
Ally and I have already had enough memories together to last a lifetime, and I am so thankful we have several more years to make even more. I know I have a best friend and pretend sister in Ally for the rest of my life.
#3 Claire Till
Senior Forward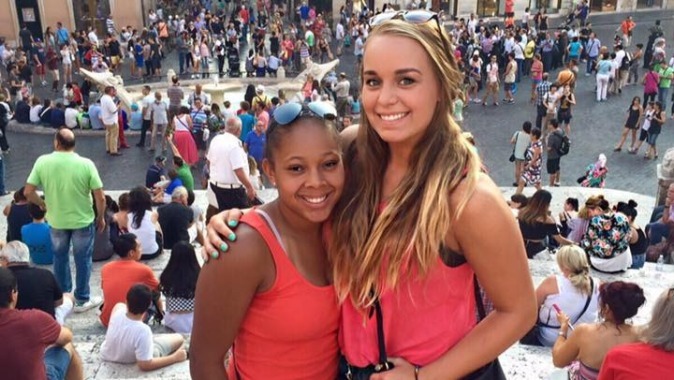 Jan. 25, 2016

Photo Gallery
Starting off the 2015-16 junior class is none other than No. 1 on the floor, Alexa Ann Kastanek. Lex is our sharp shooting, lethal sniper. She may be silky smooth from beyond the arc, but she also loves to muscle her way to the hoop. At first meeting, you can tell she grew up in a competitive, Midwest household filled with plenty of backyard one-on-one games with her older sister Marissa. You can ask Lex about the outcome of those battles because even today, putting them on the floor against each other will result in war. That being said, I wouldn't want Lex any other way, so "thank you Marissa," for instilling in her that fight which can't be matched.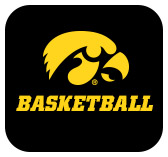 Off the court, you'll find Lex wearing Timbs (boots) and a beanie on her head while dancing to the music Chase is playing on the loud speakers. Lex will probably have a large iced caramel mocha latte from Dunkin' Donuts in her hand to fuel her caffeine drive for the day — not that she needs it! Lex is the fun-loving, outgoing, life of the party. She's the girl with the contagious, obnoxious, distinctive laugh that you can hear from a mile away. Every time Lex gets on a roll laughing you can't help, but start cracking up yourself. She laughs so hard, it's to the point of being out of breath! Lex adores the camera and the camera loves her right back. She's constantly posing and commanding the lens to be on her. If she's not the main focus of the photo, I can guarantee she's photobombing in the background. Lex is the master of our team's traveling GoPro. Watch our video from Italy (courtesy of Hannah Stewart), two-thirds of it is Lex popping her head in the camera. Lex was also the one, with that same GoPro, successfully scaring people being interviewed during media day.
On a more serious note, Lex is caring, passionate, and competitive beyond measure. She loves this game and this team more than words can say. Her carefree attitude and upbeat presence make her a great teammate and an even better friend. She understands the importance of family and helps implement that attitude with our team on and off the court. Lex treats us all like sisters in her own family, and let me tell you, I would hang out with her family any day of the week!
Lex is an amazing teammate who loves us and would do anything for her sisters. I can recall multiple times when I've been struggling with my knees and all the frustration that comes with it, and she's always right there telling me to stay strong, that she believes in me, and she'll go to battle for me. That's a true teammate. I love Lex and I am incredibly grateful to be her sister.
Knowing every person on this team would do anything in her power to help one another is an indescribable feeling. The bond that our Hawkeye uniform builds is unbreakable.
#3 Claire Till
Senior Forward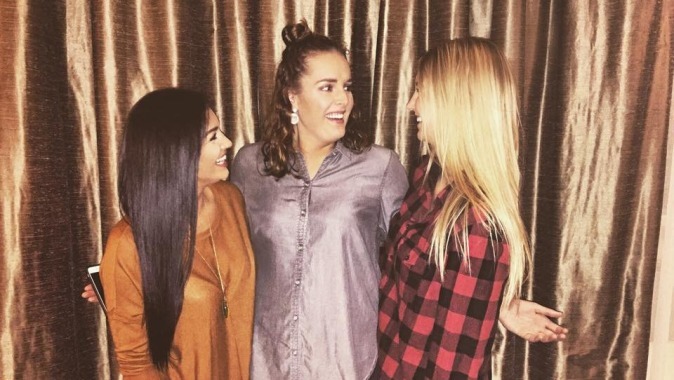 Jan. 18, 2016

Photo Gallery
Nicole Marie Smith aka Nikki, Coco, or Tammy is our team's personal fashionista and makeup guru. To most of you she's known as #45, the senior post player on the Iowa women's basketball team. When you first meet her Nicole comes off very shy and quiet but as you get to know her, her true personality comes out. I remember our official visit senior year of high school when Kali, Nicole and I were meeting for the first time. I don't know that Nicole said more then two words to anyone the whole visit. However, now she's most likely to be the first person you hear when you enter our locker room, either singing some song with Hailey or mocking something Chase said. Nicole has this sass about her that I absolutely love, her one-liners are incredibly witty, and I can't get enough of them.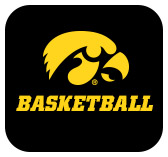 As a fellow senior leader for this team Nicole brings tremendous support, charisma, and love for these girls and this school. Nicole is so great at helping the younger girls find themselves, and she's great at picking them up after defeat. One of the most interesting basketball facts about Nicole is that she didn't actually start playing basketball until she was an eighth grader! Because of her height at such a young age she was seriously encouraged to pick up a basketball, and we're so grateful she did. While her road hasn't exactly been long, it sure hasn't been easy. Nicole has had five knee surgeries throughout her career. Surely, most girls would have given up by the third surgery, but Nicole is strong beyond belief and each time she has been knocked down, she has gotten right back up tougher than she was before. She's a tremendous example of what perseverance looks like, and we all look up to her for that.
One of my absolute favorite things about Nicole is that she is such a great friend and can bring laughter out of anyone. She lightens the mood in practice and keeps it fun regardless of the situation. Going through film after games, we love to zoom in on the bench and see exactly what type of movements her and Hailey have thrown together after a big play, it's actually quite comical. We never know what they're going to do, so be sure to keep your eye out for her and Hailey on our bench always scheming something up!
Kali, Nicole and I have become so incredibly close in these four short years; there are no two other girls on this earth I would rather suit up with each day. I could go on talking about how much they mean to me, but I guess you'll just have to wait until senior night for that. Be sure to come out to our next home game this Wednesday, Jan. 20 at 7pm against Penn State, so you can get your own limited edition Nicole Smith bobble head!
#3 Claire Till
Senior Forward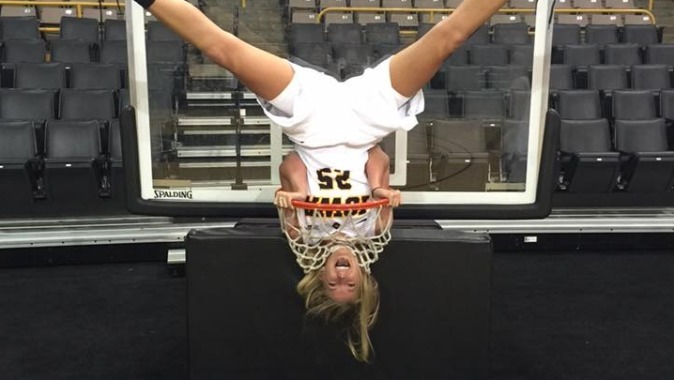 Jan. 11, 2016

Photo Gallery
The first name on my list of Hawkeyes to present is one of my best friends and a fellow senior, Kali Peschel. Many of you know Kali as the lanky, blonde, small forward who reps No. 25 on our team. What you don't know is that she is also one of the most genuine, supportive, down to earth, and hardworking people you will ever meet. Kali is the classic small town girl who followed her biggest dream and is making everyone back home in Sauk Centre, Minnesota, very proud.
One of my favorite things about Kali is how goofy she is. At any moment she can crack a joke, poke fun at someone or accidentally say something that makes you crack up. As a leader and senior captain on our team, she is able to be calm and collected, as well as humorous and joyful.
Kali is a lover of all things country and together we've gone on our fair share of country concert excursions from WeFest to the Jones County Fair. In fact, every summer our "to do" list consists of attending as many country concerts as humanly possible. To say I've had some great memories with Kali is a serious understatement. We have plans to travel to Nashville this summer, in hopes of letting our love for country music shine through.
To get a little taste of what Kali was like as a child, I'll share with you one of my favorite stories. Kali has always been a tom boy and for her elementary school picture day, her mom woke her up early, curled her hair and put a cute little dress on her. Well, Kali had other ideas about that. She arrived at school and immediately ran into the bathroom, threw her hair in a ponytail, took her dress off, and came out sporting her Kevin Garnett Timberwolves jersey. She proceeded to proudly pose for her grade school pictures like a champ! Little did she know, momma Peschel wouldn't stand for that. When the day came, she personally walked Kali into picture retakes and watched her have her photo retaken. This was only the beginning of the mischief, comedy, and tom boy tendencies she still rocks today. I could tell you plenty of other stories like this one from her childhood, but no one has that much time in their day. She is, and has always been, quite the entertainer.
Kali is also one of the greatest friends a girl could have. No matter what the situation if someone showed anxiety or sadness at all she was right there to pick them up. Every time I had to have surgery or an injection on my knees she was the first person to come give me a hug and tell me she loves me. Being the same age and the same position, her and I could have easily drifted apart and resented one another. But that's one thing I love about this team, no one cares about who gets the credit, we all want what's best for one another. I am so thankful Kali and I chose the University of Iowa, I know I have a lifelong friend in her.
#3 Claire Till
Senior Forward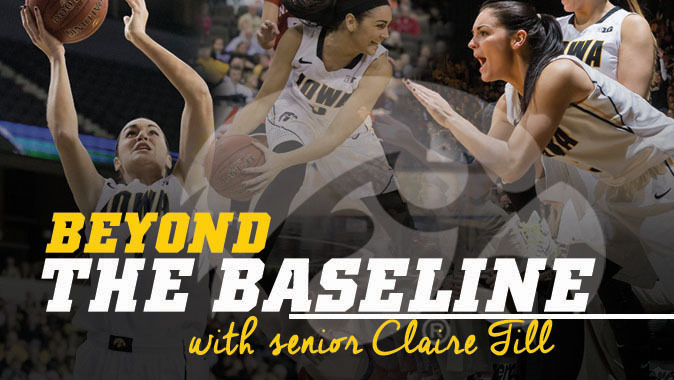 Jan. 4, 2016
Hawkeye fans,
During my final season as an Iowa Hawkeye, I really wanted to do something more for all of the great fans that have stood by us since the beginning of this journey. The seniors, Nicole Smith, Kali Peschel, and I, have always felt so loved and have received such strong support from the Iowa Hawkeye fan base. Your support makes this short experience so incredibly memorable.
My purpose for this "Beyond the Baseline" blog is for you to get to know us Hawkeyes a little better off the court, and learn who we are without the jersey and a basketball in our hands. As we continue the Big Ten season this week, we are all very excited to face tougher competition and difficult road trips. Most of all, we look forward to the memories we have yet to make.
Each year the Big Ten season is so exciting because we truly come together as a unit and rise to the occasion. We are so honored to be in one of the best basketball conferences in the nation! It is such a thrill to begin conference games and represent the University of Iowa in each of our 18 Big Ten regular season games. We look forward to having you along for the ride.
Happy New Year from the Hawkeyes!
#3 Claire Till
Senior Forward