March 14, 2016
NCAA Notebook

ON THE MAT
The University of Iowa wrestling team travels to New York to compete at the 2016 NCAA Championships on March 17-19 at the Madison Square Garden. The three-day tournament begins Thursday with Session I starting at 11 a.m. and Session II at 6 p.m. Sessions III (quarterfinals) and IV (semifinals) begin Friday at 10 a.m. and 7 p.m. The medal round starts Saturday at 10 a.m., and the championship finals begin Saturday at 7 p.m. All times are central.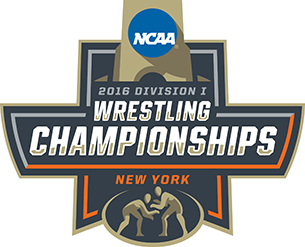 ESPN COVERAGE OF THE CHAMPIONSHIPS
ESPN will televise the semifinals (March 18) and finals (March 19) in prime time and ESPNU will televise the first and second rounds (March 17), quarterfinals (March 18) and medal round (March 19).
ESPN3 will carry individual mat feeds throughout the entire tournament allowing fans to choose which wrestlers and/or schools to follow at any time. Eight mats will be used for the first, second and quarterfinals, before the competition is reduced to six mats for the semifinals, three mats for the medal round and one mat for the finals. Adam Amin and Shawn Kenney will call the action with Quint Kessenich reporting matside.
LIVE RESULTS
Live results will be available on the Iowa wrestling schedule page at trackwrestling.com.
VIDEO EXCLUSIVE
hawkeyesports.com, the official website of the Iowa Hawkeyes, will have exclusive video highlights for all sessions of the NCAA Wrestling Championships.
NCAA CHAMPIONSHIPS OUTSTANDING WRESTLERS
Ten different Hawkeyes have been named the NCAA Championships Outstanding Wrestler. They include Chuck Yagla (1976), Bruce Kinseth (1979), Jim Zalesky (1984), Barry Davis (1985), Mary Kistler (1986), Tom Brands (1992), Terry Steiner (1993), Lincoln McIlravy (1997), Joe Williams (1998) and Brent Metcalf (2008).
BACK TO THE GARDEN
The Hawkeyes are returning to Madison Square Garden for the first time since competing at the inaugural Grapple at the Garden on Dec. 16, 2012. Iowa defeated Hofstra (42-0) and Bucknell (34-9) in 2012. Senior Nathan Burak was a Hawkeye freshman in 2012. He won by decision against Tim Murphy (Hofstra) and lost by fall against Tyler Lyster (Bucknell).
ALL-AMERICAN STREAK
Iowa has four 2015 All-Americans in its lineup — Thomas Gilman (125), Cory Clark (133), Brandon Sorensen (149), and Nathan Burak (197). The Hawkeyes had a tournament-high six All-Americans in 2015. Mike Evans (6th/174) and Bobby Telford (5th/285) won All-America honors for the third time, Nathan Burak (7th/197) and Cory Clark (2nd/133) became two-time All-Americans, and Thomas Gilman (4th/125) and Brandon Sorensen (4th/149) are first-time All-Americans. The Hawkeyes have crowned at least one All-American 44 consecutive seasons, a stretch dating back to 1972. Iowa has totaled 267 All-America honors during that stretch.
9 QUALIFIERS
Iowa has sent at least eight athletes to the NCAA Championships in each of head coach Tom Brands' 10 seasons. The Hawkeyes won national titles with a nine-man lineup in 2008 and 2009. In 2008, Iowa had seven All-Americans and two NCAA champions. In 2009, Iowa won the team crown with five All-Americans but no champions. Seven of Iowa's nine qualifiers earned automatic bids to the NCAA tournament at the Big Ten Championships, while Patrick Rhoads and Sam Stoll earned at-large berths. Rhoads placed seventh at the Big Ten tournament, one spot below the cutoff at the NCAA qualifier. He is 13-11 overall with all 11 losses to wrestlers ranked inside the top 10 of the Feb. 11 coaches poll. Stoll placed eighth at the Big Ten tournament, but was ranked as high as No. 4 in RPI and No. 6 in the Feb. 11 coaches poll. He has four wins against top 10 RPI opponents and 10 wins against wrestlers ranked in the Feb. 11 coaches poll. (Feb. 11 RPI and Coaches Poll were the most recent polls when NCAA at-large bids were considered.)
NCAA EXPERIENCE
The Hawkeyes have five wrestlers with previous NCAA experience, and four wrestlers making their national tournament debuts The 2016 Iowa lineup has a combined six All-America honors.
? FIRST TIMERS: Edwin Cooper, Jr. (Sr., 157), Patrick Rhoads (Sr., 165), Alex Meyer (Jr., 174), Sam Stoll (R-Fr., 285).
? BACK FOR SECONDS: All-American Thomas Gilman (So., 125), All-American Brandon Sorensen (R-Fr., 149), Sammy Brooks (So. 184).
? THIRD TIME AROUND: Two-time All-American Cory Clark (So., 133).
? FOURTH AND FINAL: Two-time All-American Nathan Burak (Jr., 197).
ALL-AMERICAN DOMINANCE
Iowa's four returning All-Americans — Thomas Gilman (125), Cory Clark (133), Brandon Sorensen (149), and Nathan Burak (197) — are a combined 94-5 with 59 wins by bonus points. The group is 31-5 against top 20 wrestlers, with two technical falls and five major decisions.
HAWKEYES IN THE FINALS
Sophomore Cory Clark advanced to the finals at 133 pounds in 2015 to extend Iowa's streak of NCAA finalists to 26 consecutive years. Iowa has had at least one wrestler in the national finals every year since 1990, and in 40 of the last 41 seasons dating back to 1975.
NCAA CHAMPIONS ARE TRIALS QUALIFIERS
The 10 champions at the 2016 NCAA Div. I Wrestling Championships will qualify to compete at the 2016 U.S. Olympic Team Trials for Wrestling, which will be held at Carver-Hawkeye Arena in Iowa City, Iowa, April 9-10. The NCAA Div. I Championships is one of the final #Road2IowaCity Trials Qualifiers, as a series of events have been held this season to set the field for Iowa City. At this time, the total number of qualifiers through the #Road2IowaCity qualifying process is 205 wrestlers. This includes 63 men's freestyle wrestlers, 65 Greco-Roman wrestlers and 77 women's freestyle wrestlers. Iowa's Sam Stoll and Michigan's Adam Coon have already qualified for the Olympic Trials in Greco-Roman. Three NCAA Div. I participants have already qualified for the Olympic Trials in men's freestyle, 2015 NCAA champions Nathan Tomasello of Ohio State and Nick Gwiazdowski of NC State and 2015 NCAA runner-up Kyle Snyder of Ohio State. Stoll, Coon, Gwiazdowski, and Snyder are all competing for the 285-pound NCAA title this weekend.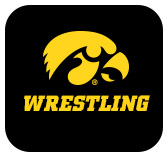 SENIOR STORIES
Seniors Nathan Burak, Edwin Cooper, Jr. and Patrick Rhoads have taken different paths to the 2016 NCAA Championships.
Burak is a four-year starter and two-time NCAA All-American. In 2013, he became the first and only true freshman to start under head coach Tom Brands. He finished one round shy of the medal stand his freshman season, but has earned All-America honors each of the last two years.
Cooper won a junior college national championship at Iowa Central Community College as a true freshman in 2012. He did not compete in 2013, and finished runner-up at the 2014 Division II national championships competing for Upper Iowa. He competed for the Hawkeyes in limited action in 2015, winning his only dual appearance while posting a 12-5 record. He started 16 of 17 duals his senior season at 157 pounds, posting a 7-2 in Big Ten duals and placing fourth at the Big Ten Championships to earn his first NCAA Division I Championships appearance.
Rhoads is a fifth-year senior with one career dual appearance prior to this season. His career record prior to this year was 25-8 in open tournaments and 0-1 in dual. This year he started 13 of 17 duals at 165, posting an overall record of 13-11. He placed seventh at the Midlands Championships and earned an at-large berth to the national tournament following a seventh-place finish at the Big Ten Championships.
CLARK WARMS UP
Junior Cory Clark won the 2016 Big Ten championship at 133. He is 22-1 overall, including an 8-1 mark against ranked opponents, and has won 11 straight matches. His only loss this season was to Illinois' No. 7 Zane Richards, 5-3, on Jan. 8. He defeated Richards, 2-1, in the Big Ten finals. Clark is 30-10 all-time and has won 12 of his last 14 matches against ranked opponents. He is 9-3 all-time at the national tournament, placing fifth (5-2) in 2014, and runner-up (4-1) in 2015.
BROOKS IMPRESSES AT BIG TENS
Junior Sammy Brooks entered the 2016 Big Ten tournament ranked ninth in the NCAA Coaches Poll, but jumped to third following his 184-pound Big Ten title. Brooks defeated three ranked wrestlers at the conference tournament, including No. 8 Matt McCutcheon (6-1) in the semis and No. 6 T.J. Dudley (6-4) in the finals. He is currently ranked fifth in RPI and was awarded the No. 2 seed at the NCAA Championships.
BATTLE TESTED AT 149
Sophomore Brandon Sorensen is the No. 2 seed at the NCAA Championships with a 25-1 overall record. Sorensen finished runner-up at the Big Ten Championships for the second year in a row, falling to top-seeded Zain Retherford, 4-0, in the 149-pound finals. Sorensen is 8-1 against ranked opponents this season, including a 6-1 record against top 10 foes. Sorensen wrestled to his No. 4 seed as a freshman at the 2015 NCAA Championships.
A LITTLE EXTRA ON TOP
Junior Thomas Gilman has delivered bonus points in 21 of 25 matches. He opened 14 of Iowa's 17 duals, picking up seven pins, four technical falls, and two major decisions in those 13 outings. His seven major decisions lead the team, his nine falls are a career best, and his five technical falls tie his career best set in 2014-15.
FALLS BIG AND SMALL
Junior 125-pounder Thomas Gilman and redshirt freshman 285-pounder Sam Stoll have combined for 19 falls this season. Eight of Gilman's nine falls have occurred in the first period, with his quickest coming in 56 seconds. The nine falls are a new career high; he had five pins in 2014-15. Stoll leads the team with 10 pins. He finished his high school career with a national record 63 consecutive pins. He pinned every opponent he faced his senior season. As a true freshman in 2014-15, Stoll was 18-5 with 11 pins competing unattached.
BURAK FINISHING WITH TECHNICALITY
Senior Nathan Burak has a team-high five technical falls, two more than his career total entering the season. He is 23-2 overall with 12 wins by bonus points, including five major decisions, five technical falls, and two falls. The five major decisions are a career best, and the two falls match his single-season career high. Burak opened the season with a career-high 17 straight wins. His only losses are to Minnesota's third-seeded Brett Pfarr, 6-5, on Jan. 29, and Penn State's top-seeded Morgan McIntosh, 3-2, in the Big Ten finals. Burak defeated Pfarr, 3-1, to reach the conference finals.
A PERFECT (BIG) 10
Thomas Gilman, Brandon Sorensen, Alex Meyer and Sam Stoll finished the regular season 9-0 in conference duals. Since 2007, Tom Brands' first season as Iowa head coach, a wrestler has navigated a perfect Big Ten regular season 17 times. Gilman did it last year to become the first Hawkeye to go 9-0 in conference duals (last season was the first year the Big Ten schedule included nine regular season duals). Sorensen was 8-0 in the Big Ten last year, but did not wrestle against Michigan State. He is 17-0 all-time in Big Ten duals. Stoll is 9-0 all-time, and Meyer is 13-0 all-time in Big Ten duals.
DOMINANT SINCE NO. 1
Gary Kurdelmeier led Iowa to its first NCAA Championship in 1975, and in the 41 years since, the Hawkeyes have accumulated 23 team titles, more than any other school — Oklahoma State (7), Penn State (4), Minnesota (3), Iowa State (2), Ohio State (1) and Arizona State (1).