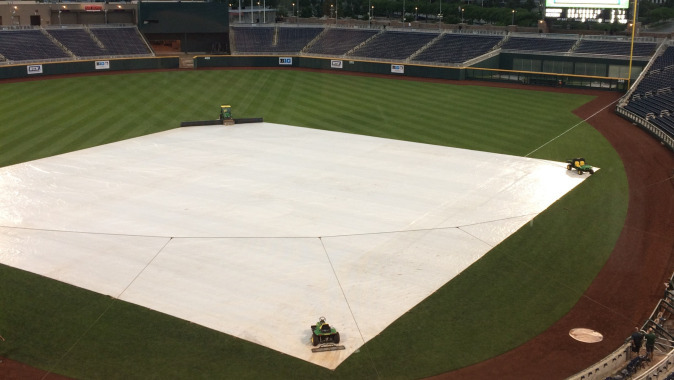 May 26, 2016
OMAHA, Neb. — Tonight's Big Ten Tournament game between the University of Iowa and fourth-seeded Ohio State has been postponed because of inclement weather in the Omaha area. The Hawkeyes and Buckeyes will meet at 1 p.m. (CT) Friday.
The winner's bracket game between Maryland and Michigan State has also been postponed. It will be made up at 9 a.m. (CT) Friday. Games 9 and 10, originally scheduled for 3:30 p.m. and 7:30 p.m. on Friday, will now be played at 5 p.m. and 9 p.m., respectively.
The game will be televised on BTN.
Follow @UIBaseball on Twitter for the latest and most up-to-date status of Hawkeye baseball and Big Ten Tournament weather updates.