IOWA CITY, Iowa — Pete Lauritson has been named the volunteer assistant coach with the University of Iowa baseball program, UI head coach Rick Heller announced Friday. 
 
"Pete is one of the best hitting coaches in the country," said Heller. "The offensive numbers they put up at NIACC were incredible. Pete is a tireless worker, an amazing teacher, and is well-respected by everyone he has worked with. We couldn't be happier to have Pete on our staff; we're all excited to work with him."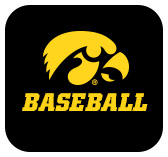 Lauritson joins the Hawkeyes from North Iowa Area Community College (NIACC), where he was on the Trojans' coaching staff for 13 seasons.  He joined the program in 2004 as the hitting coach and was offensive coach and recruiting coordinator from 2013-16.
 
"I have always looked up to and had the utmost respect for the Iowa coaching staff," said Lauritson. "To be joining them in their commitment to player development is exciting. It's a great time to be a Hawkeye."
 
Under Lauritson's tutelage, NIACC was an offensive power and the program flourished, appearing in the NJCAA Division II College World Series three times (2013, 2015, and 2016) during his tenure. Over the past two seasons, the Trojan offense scored 1,151 runs, hit 212 home runs, 265 doubles, 1,366 hits, walked 709 times, and posted a .448 on-base percentage.
 
In 2016, NIACC finished 47-16 and shared the ICCAC regular season title in a season where it shattered the record books offensively in making its second consecutive World Series appearance. The Trojans won their second straight regional championship after being an offensive juggernaut. 
 
NIACC ranked in the top 10 in the nation in eight categories: first in walks (368), second in home runs (130) and slugging percentage (.612), fourth in on-base percentage (.451), runs (610), hits (692), doubles (132), and ninth in batting average (.344).
 
Lauritson helped lead the Trojans to a school-record 49 wins on its way to the College World Series in 2015.  The team led the nation in walks (341) and was second in four more offensive categories.  NIACC won 31 games in 2013 — a season which concluded with the school's first trip to the NJCAA Division II World Series.  The Trojans finished fifth overall.
 
Lauritson's arrival at NIACC corresponded with the program's offensive rise.  The Trojans led the ICCAC in team batting average in four consecutive seasons from 2004-07. NIACC ranked in the top 10 nationally three times from 2005-08 with the 2005 team finishing fourth with a .357 team average.
 
The Mason City, Iowa, native brings 13 years of collegiate coaching experience to Iowa City and he has also coached in the prestigious Northwoods League. He has instructed, coached, or managed more than 30 Major League Baseball draft picks.  The most recent was 2016 ICCAC Player of the Year and Junior College All-American Malique Ziegler, who was selected in the 22nd round by the San Francisco Giants.  
 
Four of Lauritson's draftees have gone on to play in the Major Leagues, including Dan Jennings (LHP, Miami Marlins), Ryan Goins (infielder, Toronto Blue Jays), Brandon Bantz (catcher, Washington Nationals), and James Jones (center fielder, Seattle Mariners).
 
Lauritson graduated from the University of Iowa in 2002 with a bachelor's degree in psychology.