Hawkeye Fan Shop — A Black & Gold Store | 24 Hawkeyes to Watch 2016-17 | Hawk Talk Monthly — Dec. 2016 | 24 Hawkeyes to Watch: Sammy Brooks | Q & A with Sam Stoll | Topher Carton feature | Carter Happel feature
Editor's Note: The following first appeared in the University of Iowa's Hawk Talk Daily, an e-newsletter that offers a daily look at the Iowa Hawkeyes, delivered free each morning to thousands of fans of the Hawkeyes worldwide. To receive daily news from the Iowa Hawkeyes, sign up HERE.
By DARREN MILLER
hawkeyesports.com
IOWA CITY, Iowa — Thomas Gilman is four (maybe five) wins at the 2016 Ken Kraft Midlands Championships from being on par with University of Iowa wrestling greats Royce Alger, Randy Lewis, and Brent Metcalf.
 
If Gilman (8-0 and ranked No. 1 in the country at 125 pounds) wins his weight class Dec. 30 in Evanston, Illinois, it will be his third Midlands title, an honor obtained by only 11 other Hawkeyes.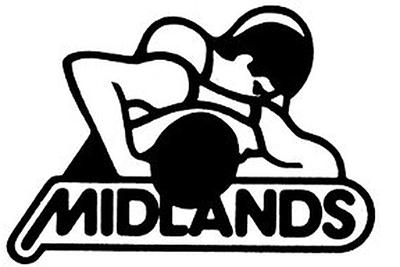 "It would mean a lot," Gilman said. "I know the history of Midlands going back to (Dan) Gable and being able to win my third one would be cool going down in the books that way."
 
As a true freshman wrestling unattached in 2012, Gilman went 2-2 at Midlands and did not place. He won his first title in 2013, going 4-0, including a 3-1 victory over top-rated Jesse Delgado of Illinois. In 2014, Gilman won his first four matches before losing to Virginia Tech's Joey Dance, 3-1 in overtime, in the finals. Last season Gilman was 4-0 and won his second title.
 
Former Hawkeye Joe Williams holds the most individual titles in Midlands history with 10. Other former Hawkeyes to win at least three titles are Tim Cysweski (five), Mark Ironside (four), Royce Alger (three), Ed Banach (three), Chris Campbell (three), Jim Heffernan (three), Randy Lewis (three), Brent Metcalf (three), and Chuck Yagla (three).
 
Gilman isn't the only Iowa wrestler chasing history at Midlands. Junior Brandon Sorensen looks to join the elite 20-in-4 group of wrestlers who have won 20 matches in their first four Midlands Championships. For his Midlands career, Sorensen is 17-2, placing third twice and winning last season.
 
"It's a big deal for our program and it's a big deal for them," Iowa head coach Tom Brands said. "You want to put feathers in your cap and be put in the conversation with the best guys to go through that tournament because of the history and tradition."
 
Gilman, who has a career record of 14-3 at Midlands, opened his senior season with five straight pins and has won by technical fall over his last three opponents.
 
Semester break translates into Independence Day for Gilman.
 
"There is a lot of independence at Midlands, coming off break," Gilman said. "You get a chance to relax and get out of the room a little bit. For some guys it works well, for some guys it doesn't. You see what kind of man you are going to the Midlands. If you have some independence, it can be a good tournament, if not, it's not going to be so good."
 
Midlands has been around since 1963. The first champions for the Hawkeyes were Joe Carstensen (145 pounds) and Rich Mihal (160) in 1968. The first multiple Midlands champion was Cysewski, who is now director of the Midlands Championships after serving as head coach at Northwestern from 1990-2010.
 
After his success at Midlands last season, Gilman went on a nine-match winning streak leading up to the Big Ten Championships, where he placed third. That was followed by a runner-up finish at the NCAA Championships.
 
"When you have success it's easier to move forward, especially at a tournament like Midlands," Gilman said. "It's a tough tournament and if you come out on top, it gives you confidence moving forward."
 
The 54th annual Ken Kraft Midlands Championships is a two-day event beginning Thursday in Welsh-Ryan Arena on the campus of Northwestern University. There are seven competitors in the 125-pound weight division ranked in the national top 20, including No. 5 Josh Rodrigues of North Dakota State and No. 8 Tim Lambert of Nebraska.