Hawkeye Fan Shop — A Black & Gold Store | 24 Hawkeyes to Watch 2016-17 | Hawk Talk Monthly — May 2017 | B1G Baseball Tournament Central | 2017 Big Ten Baseball Tournament Bracket
 

Editor's Note: The following first appeared in the University of Iowa's Hawk Talk Daily, an e-newsletter that offers a daily look at the Iowa Hawkeyes, delivered free each morning to thousands of fans of the Hawkeyes worldwide. To receive daily news from the Iowa Hawkeyes, sign up HERE.
By JAMES ALLAN
hawkeyesports.com
BLOOMINGTON, Ind. — The University of Iowa offense is flourishing heading into the postseason.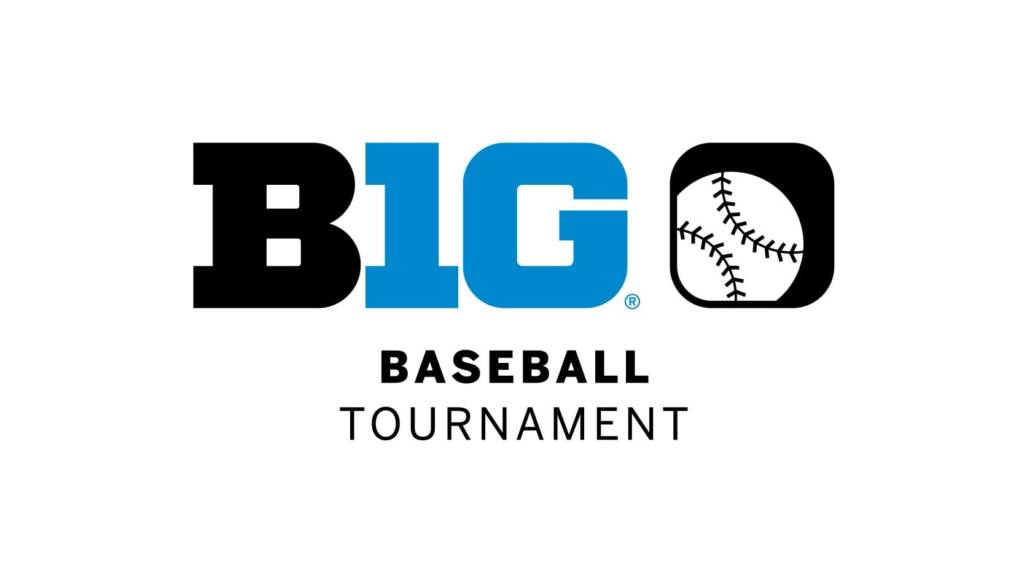 The Hawkeyes have upped the ante after being one of the league's best offensive teams in 2017.  Iowa closed out the regular season with wins in six of eight contests thanks in part to its run production; the Hawkeyes averaged 8.4 runs per game, scoring eight or more runs in six contests.
 
"We have been playing well down the stretch," said junior Jake Adams, the unanimous Big Ten Player of the Year, just the second Hawkeye all-time to earn the distinction. "We're all confident and ready to get to Indiana. We know what we have to do."
 
What Iowa must do is match its 2016 Big Ten Tournament run and take it a step further.  Last year's team won three straight games to advance to the title game, but came up one game short, falling 8-7 to Ohio State in the championship contest.
 
With an RPI rating in the 90s, the Hawkeyes need to be the last team standing May 28 at Bart Kaufman Field in Bloomington, Indiana, to see their season continue at NCAA Regionals.  Iowa's run starts Wednesday, facing fourth-seeded Maryland at 7:30 p.m. (CT).
 
"We're confident heading into the tournament," said junior Nick Gallagher, who will take the hill against the Terrapins. "It's a lot like that year when we were the eight seed and went to the championship and we had a lead in that game. 
 
"We know that anyone can win (the tournament), and we're confident we can be that team."
 
The Hawkeyes are confident thanks in part to the offense, which is led by a three-headed monster in senior Mason McCoy, Adams, and sophomore Robert Neustrom.  The All-Big Ten trio finished 1-2-3 in the conference in hits and hit back-to-back-to-back home runs in Iowa's May 18 victory at Illinois — three of Iowa's 16 home runs in its last seven games.
 
"Throughout the lineup, we have guys that can hit the long ball every once in a while and Jake is hitting bombs," said Neustrom.
 
Eight of those home runs came off Adams' powerful bat.  The South Dakota native has 24 home runs this season to lead the Big Ten and rank second in the NCAA.  He broke Iowa's school record, which stood since 1986, and made a run at the Big Ten triple crown, leading the league in home runs and RBIs, while ranking fourth in batting average.
 
"We need to come out strong and with a bang," said Neustrom. "We have to fight and come out on all cylinders.  It's time to go.  We can't have days of lull… we have to come out, fight and be strong."
 
The stakes are higher, but it comes down to following the routine.  After all, baseball is a game of routines.
 
"We need to take it one game and one pitch at a time and focus on the moment," said McCoy. "We need to be in the present. There will be urgency and more pressure, so we'll have a little more fire getting ready to go."
 
The duration of the Big Ten Tournament will be televised live on BTN and on the digital platform BTN2Go. Kevin Kugler and Scott Pose will call Iowa's opening round matchup against Maryland.