Hawkeye Fan Shop — A Black & Gold Store | Hall of Fame Spotlight: Tom Dunn | Hall of Fame Spotlight: Barb (Willis) Randall | Hall of Fame Information
 
Editor's Note: The following first appeared in the University of Iowa's Hawk Talk Daily, an e-newsletter that offers a daily look at the Iowa Hawkeyes, delivered free each morning to thousands of fans of the Hawkeyes worldwide. To receive daily news from the Iowa Hawkeyes, sign up HERE.
 
By DARREN MILLER
hawkeyesports.com
 
IOWA CITY, Iowa  — Marty Kistler was dominant and dynamic at the 1986 NCAA Division I Wrestling Championships in Carver-Hawkeye Arena.
 
Kistler, a University of Iowa senior, blitzed through the 167-pound bracket to the tune of 79 points in five matches — an average of 15.8 points per match. He was named the tournament's outstanding wrestler after winning his second consecutive individual NCAA title with a 15-3 major decision over Mark Van Tine of Oklahoma State. During the tournament, Kistler won three matches by major decision and one by technical fall.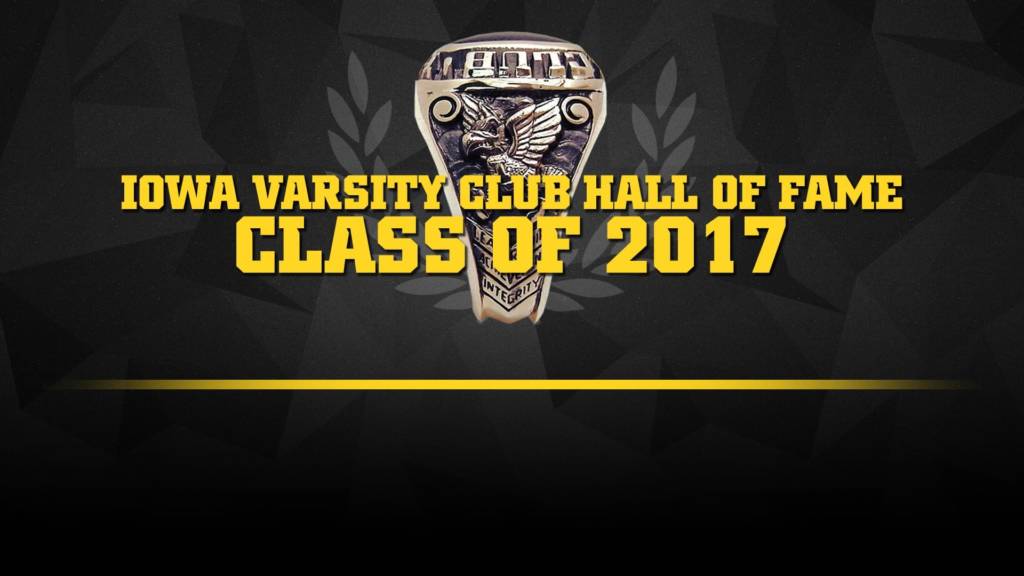 Kistler is one of seven former Hawkeyes who will be inducted into the 29th National Iowa Varsity Club Athletics Hall of Fame class Sept. 1, the night prior to the Iowa football team's season opener against Wyoming.
 
In his final two seasons as a Hawkeye, Kistler compiled a record of 76-2 with 22 falls. He won Big Ten and NCAA championships both seasons and was 30-1 in dual matches.
 
During his first season at Iowa (1981-82), Kistler was thrown into the lineup at 150 pounds and finished 12-16 overall, 1-10 in dual meets. That was a shock for someone who went 147-3 at Notre Dame High School in Riverside, California, and was the first California prep to advance to four consecutive state final matches.
 
"When you're a freshman in college, you are starting from scratch again," Kistler said. "You go through a real process. You can hang tough, but it's not easy your freshman year. You can go close and never really be in the match; by the end of the year that takes a lot out of you. But that's what the freshman year is all about."
 
Kistler took a redshirt in 1982-83, then embarked on a three-year run where he went 106-9 with 27 falls. He won three Big Ten Conference titles and was a three-time NCAA finalist, winning titles in 1985 and 1986.
 
"Marty didn't say a lot, but he took a lot of pride in being successful," said Dan Gable, who was Iowa's head wrestling coach from 1977-97. "Marty dominated his senior year. He had good competition moving up a weight class (from 158 to 167) and he beat a lot of big names pretty soundly. He was in a class by himself."
 
In 1986, the Hawkeyes won their ninth consecutive NCAA championship and Kistler was the third consecutive Iowa wrestler to win the tournament's Outstanding Wrestler award (Jim Zalesky in 1984 and Barry Davis in 1985).
 
"He was strong and a good competitor," Zalesky said. "He wasn't flashy, but he always stuck in there. He came in out of high school as one of the top guys and he kind of struggled that first year. Like a lot of guys out of high school, he wasn't used to losing, but he blossomed after he redshirted."
 
The year Kistler graduated from high school in 1981, the Gable-led Hawkeyes won their fourth-straight NCAA championship and sixth in seven seasons. Kistler knew Gable was an Olympic gold medalist wrestler as well as an outstanding coach.
 
"You are impressionable at that point in your life," Kistler said. "When you have a coach who says come to the land of milk and honey, you start to think about it. What it came down to was actual wrestling and I based my decision on that. I also knew that coach Gable understood which guys really loved the sport and who was putting the time in."
 
With Gable in his corner, Kistler always felt equipped, especially in his final match against Van Tine.
 
"My last NCAA match was a good one because I was really prepared, there wasn't anything I would have done over," Kistler said. "Those are the matches that stand out."
 
Marty is one of three Kistler brothers to letter at Iowa from 1982-86. Harlan earned a letter in 1983 and Lindley in 1984-85.
 
The University of Iowa Athletics Hall of Fame induction will be held inside the Grand Coral Ballroom at the Coralville Marriott Hotel and Convention Center.
 
The induction ceremony and reception is open to the public. Tickets may be purchased online at hawkeyesports.com, over the phone at 800-IA-HAWKS, or at the UI Athletics Ticket Office inside Carver-Hawkeye Arena. For more information please call the Varsity Club office at (319) 335-9438.
 
All former Hawkeye athletes who have won at least one major letter are eligible for the Iowa Athletics Hall of Fame. Athletes must have completed their eligibility at least 10 years and coaches/administrators at least five years prior to their selection.