Hawkeye Fan Shop — A Black & Gold Store | Fight For Iowa | 2018 UWW World Cup | Hawk Talk Monthly — October | Season Tickets
IOWA CITY, Iowa — The Hawkeye wrestling lineup presents a few questions in 2017-18, and University of Iowa head coach Tom Brands expects the return of wrestle-offs to produce the answers.
 
The three-day intrasquad tournament runs Thursday through Saturday and the doors are open for all to attend. All 20 tournament matches, including Saturday's final round, are contested inside the Dan Gable Wrestling Complex.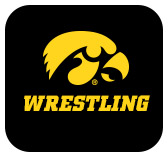 "When you have six returning All-Americans you know who your team is," said Brands. "There is a lot that we don't know right now. We have a number of unknowns and we have a number of unknowns at the same weight."
 
The wrestle-offs are the first for the Hawkeyes since 2012-13, when Iowa's 2017 graduating class participated as true freshmen.
 
During the four-year hiatus, Iowa competed at open tournaments that served a similar purpose. This year, Brands saw an opportunity on the calendar to bring the wrestle-offs back to Carver-Hawkeye Arena.
 
"This is harkening back to the old days where this is a ceremonial event," Brands said. "We haven't had a weekend like this in a couple years, where we have a high powered football game at home at a time that makes sense for wrestle-offs."
 
The Iowa football team hosts No. 3 Ohio State on Saturday at 2:30 p.m. The wrestling program is hosting a coaches clinic on Friday and Saturday, which left a perfect 10 a.m. time slot for the wrestle-offs final round Saturday.
 
"This is the time of year people get excited about wrestle-offs," Brands said. "When the timing (on the calendar) hasn't worked out we hear about it. We know our fans look forward to it. It's important for a number of reasons."
 
The obvious reason is to answer the question of the unknowns, an ambiguous word within this context.  
 
"You can define unknown three ways," Brands said. "Who is going to be where? Is a true freshman is going to wrestle? How are injuries coming around? I'm excited for all of it."
 
All-Americans Brandon Sorensen and Michael Kemerer anchor the middle of the Iowa lineup at 149 and 157 pounds, respectively, but what happens in the prologue and epilogue remains to be seen.
 
NCAA qualifiers Joey Gunther, Cash Wilcke, and Sam Stoll are the favorites at the end of Iowa's lineup, with Gunther moving up to 174, and Stoll returning to form after missing all or parts of his first two postseasons with injury. Redshirt freshmen Alex Marinelli and Kaleb Young are also battling for first-team reps.
 
Without UWW World silver medalist Thomas Gilman and NCAA champion Cory Clark, the top of the lineup is guaranteed to have new faces. If Spencer Lee stays in redshirt, Perez Perez or Justin Stickley will be the 125 pounder. Fifth-year senior Phillip Laux will get his chance at a full-time role at 133, and Iowa's 141-pounder will emerge from a bracket that features five names — Carter Happel, Aaron Meyer, Max Murin, Danny Murphy, and Vince Turk.
 
Three pigtail rounds, one at 141 and two at 197, will be contested Thursday at 3:30 p.m. The semifinals are Friday at 3:30 p.m., and the final round begins Saturday at 10 a.m. All are welcome.