Hawkeye Fan Shop — A Black & Gold Store | 24 Hawkeyes to Watch – 2017-18 | Fight For Iowa | 2018 UWW World Cup | Season Tickets | Hawk Talk Monthly — November 2017 | VIDEO — Brandon Sorensen
Editor's Note: The following first appeared in the University of Iowa's Hawk Talk Daily, an e-newsletter that offers a daily look at the Iowa Hawkeyes, delivered free each morning to thousands of fans of the Hawkeyes worldwide. To receive daily news from the Iowa Hawkeyes, sign up HERE.
By DARREN MILLER
hawkeyesports.com
IOWA CITY, Iowa — When it's time for vacation, some families fly to theme parks, others drive to museums or visit relatives. Some rely on maps, others on mats.
 
For the Sorensens of Cedar Falls, Iowa, family time was best spent at wrestling tournaments. That's how Brandon remembers it.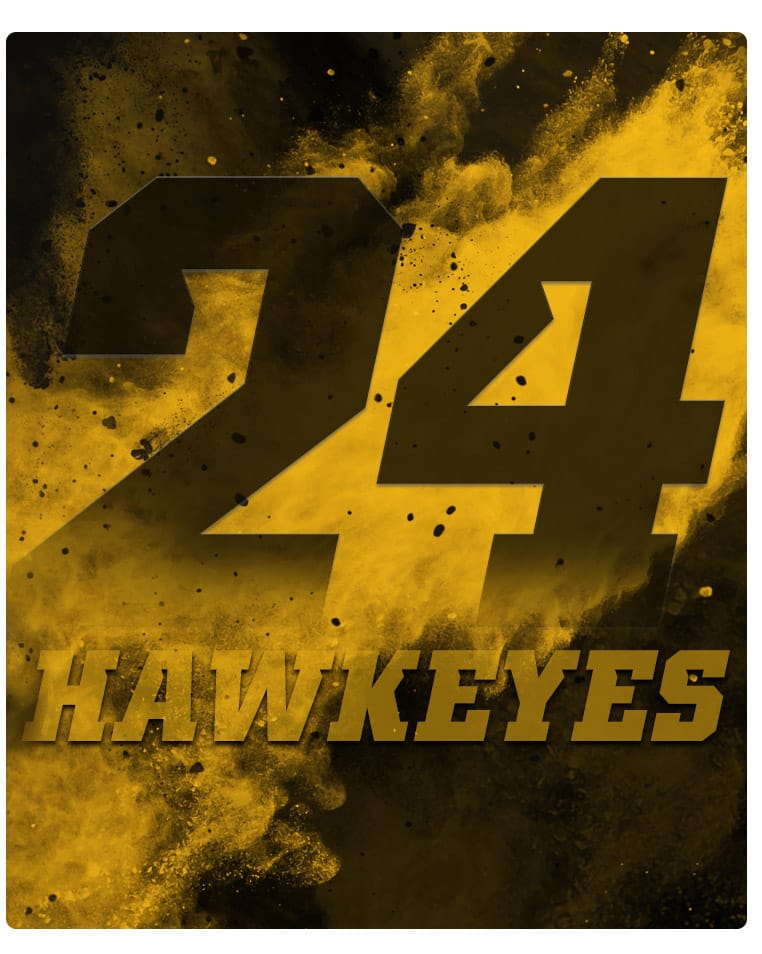 "We did everything together, we went everywhere together," Sorensen said. "It was fun, it was like a family vacation. We would go to a tournament in Reno, Nevada, for the Trinity Award Series. We went as a family, wrestled, then spent a day or two messing around out there and then came home. We made a trip out of it and it was a good time."
 
Family still makes wrestling fun for Sorensen, who has essentially adopted 40-plus brothers in the form of Hawkeye teammates and coaches. The 2017-18 season marks the last stand for Iowa's 149-pounder, who is 100-13 in his career. He is a three-time All-American (fourth in 2015, second in 2016, third in 2017) and two-time Big Ten finalist (second in 2015 and 2016, third in 2017).
 
"I watched the Hawks my whole life and looked up to guys on the team," Sorensen said. "I always liked (head coach) Tom (Brands) and (associate head coach) Terry (Brands). I came down here on my visit, felt the atmosphere and everything clicked. It felt right; it is where I wanted to be, so it made my choice easy."
 
This season he has a chance to become the 20th four-time All-American in program history, joining former teammates Cory Clark (2014-17) and Derek St. John (2010-14), Hawkeye Wrestling Club coach Mark Perry (2004-08), and his head coach (1988-92).
 
"He has won a lot of matches in his life," Tom Brands said. "Consistency is the biggest trait he has and it comes from his work ethic and approach." 
 
Sorensen has reached lofty milestones before. Competing for Denver-Tripoli, he became the winningest wrestler in Iowa high school history (208-3) and one of 23 four-time state champions.
 
"There wasn't much pressure on the way through (high school)," Sorensen said. "It was doing what I had to do: be consistent and win matches."
 
He holds a comparable outlook in college, with a small wrinkle. Despite the championships, medals, victories, falls, and 88.5 winning percentage, Sorensen sees himself as an underdog.
 
At least when it matters most.
 
Why? In Big Ten and NCAA finals, Sorensen is 0-4. His all-time record against No. 1 ranked Zain Retherford of Penn State is 0-4, and nothing was more asymmetrical than his two meetings with the two-time NCAA champion last season. In the dual, Sorensen lost 9-8 in overtime and held a 6-4 lead with 49 seconds left; in the NCAA semifinals, he was pinned for the first time in his collegiate career.
 
Once again, Retherford stands between Sorenson and history.
 
"You have to knock off a pretty good wrestler and you're going to have to do that in a way that is very courageous," Brands said. "You have to decide if you are going to work hard enough in that seven minute period to get that done. Sorensen is the type of guy who can do that, he has shown he is close, now he has to get over that hump."
 
And he will be stress-free when the elite middleweights meet again this season.
 
"There is no pressure on me, people view me as the underdog," Sorensen said. "I don't have anything to lose, so I will go out and give it everything I have. I would like to be the guy with a target on his back, a little more accolades, but it didn't get done, so now let's get it done.
 
"Everything I'm looking toward is the top. I want to be the champion, that's where my goals are and that's what I want."
 
Sorensen has won two titles at the Midlands Championships and last season became the 24th wrestler to join the tournament's 20-in-4 Club (20 wins in their first four years of Midlands competition). Another accomplishment came in June when Sorensen won seven straight matches and the 70 kg freestyle championship at University Nationals in Akron, Ohio. He outscored his opponents, 58-6.
 
The margin of victory at Akron (four wins were by 10 or more points) plays into Sorensen's goal of compiling more points and more falls this season.
 
"It is always easier to move forward with success," Sorensen said. "When you get beat, it gives you things to work on, but here, I won and still there are multiple things I needed to do better in that tournament. Success gives me good matches against some of the guys I might see this year and it gives you good experience."
 
Brands calls Sorensen a workhorse who is hardened for battle. Like Sorensen, Iowa's head coach wants to see his 149-pounder score more points in seven minutes and avoid extending matches. Of Sorensen's five losses last season, three came in overtime.
 
"He had some matches last year where I felt they didn't have to go overtime," Brands said. "Are you going to be that wrestler? The thing that holds him back is that some time it is too close; we need to break that door down."
 
Sorensen emerged from the team's wrestle-offs Nov. 3-4 undefeated, with victories over Stephen Alvarez, 22-7, in a semifinal and Pat Lugo, 3-2, in the final.
 
The Hawkeyes open the season Nov. 17 by hosting the Iowa City Duals against Iowa Central Community College, Buffalo, and North Dakota State.