Hawkeye Fan Shop — A Black & Gold Store | 24 Hawkeyes to Watch 2017-18 | WBB Tickets | Hawk Talk Monthly — December
By JAMES ALLAN
hawkeyesports.com
IOWA CITY, Iowa — It has been nearly three decades since the University of Iowa women's basketball team departed Hilton Coliseum with a victory.  Head coach Lisa Bluder likes the Hawkeyes chances to end that streak Wednesday.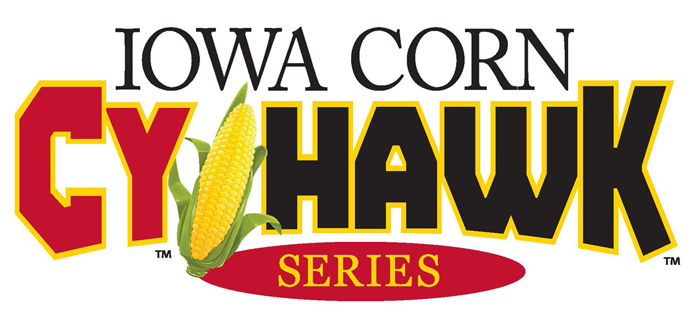 Iowa travels to Ames, Iowa, to face Iowa State in an Iowa Corn Cy-Hawk Series matchup at 6:30 p.m. (CT). Iowa is off to an 8-1 start; the Cyclones are 3-4.
 
"I feel like it's a good chance (to end the streak)," Iowa head coach Lisa Bluder said during a Monday news conference in Carver-Hawkeye Arena. "Whenever you go on the road, it's a little harder and we understand that. Knowing we haven't had a victory there in a long time, I like where our team is right now.
 
"I like how we're playing and the confidence and chemistry of our team. We know every game, anything can happen, especially on the road, but we like our chances.  We know it's going to be tough."
 
Iowa hasn't won in Hilton Coliseum since the 1989-90 season when it posted a 75-55 victory. During the 10 games in Ames since, Iowa has lost six times by double digits.  During the last three trips across the state, the losing margins were eight, seven, and three points.
 
"We have gotten much closer than we were," said Bluder. "It used to be when we went over there, it wasn't fun. We were getting double-digit losses. I don't know if there is a common theme (in the losses), other than that the home team has prevailed."
 
The home team has won 15 of the last 16 meetings in the series, including an 88-76 Iowa victory last season.  Iowa State posted the last road win, claiming an 80-74 victory in 2006.
 
Iowa's 2017-18 roster features just two Iowans — sophomores Makenzie Meyer (Mason City) and Amanda Ollinger (Cedar Rapids) — but the Hawkeye coaches ensure the players know the importance of the Cy-Hawk Series.
 
"They know how much this rivalry means to us," said Bluder. "They know the Cy-Hawk Series is for real and how valuable it is.  They know how much it means to Hawkeye fans.
 
"It's one game in our 30-game schedule and it's not going to be the reason we make the NCAA Tournament or the reason we don't make the NCAA Tournament. It's more about pride within our state."
 
The Cyclones have lost their last three games. Iowa State is winless against in-state foes, falling 57-53 at Northern Iowa on Nov. 14 and 83-30 at Drake on Nov. 30.  The most recent loss was a 77-74 setback at Vanderbilt on Dec. 2.
 
Iowa State has played only two games in Hilton Coliseum — a venue that Bluder believes gives the Cyclones a distinct home-court advantage. She calls Hilton one of the most difficult places to play in the country.
 
"Their fans are so terrific and it's their belief on their home court," said Bluder. "That's hard to defend. You may be strong going in there, but they believe in the Hilton Magic. That makes it hard."
 
Cyclone guard Bridget Carleton will also make it hard on the Hawkeyes.  The junior averages a team-high 20 points, while also leading the team in assists (25) and steals (15).  She shoots 41 percent from the field, 43 percent from 3-point range, and is 32-of-40 from the free throw stripe.
 
"She's one of those special players and is a hard matchup," said Bluder. "She can play anything from point guard to power forward.  It's going to have to be defense by committee (on her) because I don't think one person can have full responsibility for guarding her."
 
Wednesday's game will be streamed online via Cyclones.tv.  It will also be available through the Hawkeye Radio Network with Rob Brooks and Jamie Cavey Lang on the call.