Hawkeye Fan Shop — A Black & Gold Store | 24 Hawkeyes to Watch – 2017-18 | 2018 UWW World Cup | Season Tickets | Hawk Talk Monthly – December 2017 | Tickets for Michigan State dual
Editor's Note: The following first appeared in the University of Iowa's Hawk Talk Daily, an e-newsletter that offers a daily look at the Iowa Hawkeyes, delivered free each morning to thousands of fans of the Hawkeyes worldwide. To receive daily news from the Iowa Hawkeyes, sign up HERE.
By DARREN MILLER
hawkeyesports.com
IOWA CITY, Iowa — Lee will be free on Friday.
 
Free to wrestle as a true freshman for the University of Iowa, that is.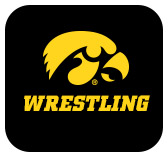 Those in the wrestling world who have nudged Iowa head coach Tom Brands on social media to "Free the Lee" and pull Spencer Lee's redshirt will get their wish when the No. 7 Hawkeyes host Michigan State at 7 p.m. (CT) on Mediacom Mat inside Carver-Hawkeye Arena.
 
"It was a mutual decision," said Lee, a 125-pounder from Murrysville, Pennsylvania. "We thought it was the best thing for me — that's what the coaches at the University of Iowa are going to do. If they think it is best for me, then I have to be selfish and do what is best for me. It wasn't just for the team, but my hope is that I can help the team improve and start (duals) off the right way."
 
Lee says he will learn more from competition than from daily work in the practice room. He joins an elite group of Hawkeyes who have wrestled as true freshmen, including Randy Lewis (1978), Rico Chiapparelli (1983), Jim Heffernan (1983), Bart Chelesvig (1988), Lincoln McIllravy (1993), Jeff McGinness (1994), and Joe Williams (1994).  
 
In his first six matches competing unattached, Lee won three by fall and three by technical fall. His only loss — albeit controversial — came in Saturday's semifinal at the 55th Midlands Championships to Oregon State's Ronnie Bresser, 3-1.
 
"If you can't move forward on a loss then you will be stuck behind everyone else," Lee said. "It's not something I expected, no one expects to lose. Now I'm moving forward and getting ready for the next match. Wrestling not to lose rather than wrestling to score points is a different mindset."
 
Lee, the No. 1 high school recruit in the 2017 class, is a former cadet world champion, a two-time junior world champion and three-time Pennsylvania state champion. He is scheduled to face Michigan State freshman Rayvon Foley (18-3 overall).
 
Lee's season goals will be defined one match at a time.
 
"You can't win your second match if you don't win your first," Lee said. "You can't win an NCAA title unless you make it there. You can't make it to NCAAs unless you win your first match at Big Tens. One match at a time, that's how I wrestled my entire life and I'm not going to change."
 
Freshman Justin Stickley has been in Iowa's lineup at 125 pounds for the first two months of the season, compiling a record of 8-6 with three falls. He went 2-2 at Midlands.
 
Friday will mark the first time Lee will compete in an Iowa singlet, in Carver-Hawkeye Arena, and with Tom and associate head coach Terry Brands in his corner. He would like to see/hear 15,000 Hawkeye fans in his varsity debut.
 
"I expect to compete in front of the best crowd in the world and the best fans in the world and that's what I'm here for," Lee said. "I'm going to go out and wrestle and I'm excited to compete in front of the University of Iowa Hawkeye fans."
 
Like most weight classes, Big Ten competitors are near the top of the national rankings at 125. Wrestlers like Nathan Tomasello (Ohio State), Nick Suriano (Rutgers via Penn State), and Ethan Lizak (Minnesota).
 
"I feel I can wrestle with anybody in the world and I can win against anyone on any given day," Lee said. "That's how any competitor should think. If you think you can't win, you're in the wrong sport and need to go somewhere else."
 
Lee's parents, Cathy and Larry, will be in attendance Friday, as well as his twin sister, Gaby, and a cousin from France.