Hawkeye Fan Shop — A Black & Gold Store | 24 Hawkeyes to Watch – 2017-18 | 2018 UWW World Cup | Season Tickets | Hawk Talk Monthly – December 2017 | Tickets for Michigan State dual | Match Notes PDF
#7 IOWA vs. MICHIGAN STATE
ON THE MAT
The University of Iowa wrestling team hosts Michigan State on Friday at 7 p.m. (CT) on Mediacom Mat inside Carver-Hawkeye Arena.
 
TICKETS
Tickets to Friday's dual are $12 for adults and $8 for youth 18-years-old and younger. UI students and children five and under are free, but everyone must have a ticket. Tickets are available at hawkeyesports.com/tickets, over the phone at 1-800-IA-HAWKS, or at the UI Athletics Ticket Office inside Carver-Hawkeye Arena.
ALL-AMERICAN NIGHT
Friday is All-American night. The University of Iowa Athletics Department will recognize Hawkeye Wrestling All-Americans at the dual. 
ABOUT MICHIGAN STATE
Iowa leads the all-time series against Michigan State, 38-15-2. The Hawkeyes have won eight in a row, including a 44-0 victory in East Lansing, Michigan on Jan. 8, 2017. The Hawkeyes have shutout the Spartans in each of the last three meetings (41-0 in 2013-14; 37-0 in 2014-15; 44-0 in 2016-17).
    Iowa is 21-5-1 all-time against the Spartans in Iowa City. Michigan State's last win in the series was in East Lansing on Feb. 5, 2006 (19-17). The Spartans last win at Carver-Hawkeye Arena was Jan. 9, 1971 (22-12). Iowa head coach Tom Brands is 8-0 all-time against the Spartans.
 
LEE, MARINELLI, HAPPEL SET FOR CARVER-HAWKEYE ARENA DEBUTS
True freshman Spencer Lee and redshirt freshmen Carter Happel and Alex Marinelli will make the Carver-Hawkeye Arena debuts Friday against Michigan State. Lee is making his collegiate debut as an attached competitor. He was 6-1 with three falls and three technical falls competing unattached this season at 125 pounds. He will be wrestling in the Iowa singlet for the first time.
     Marinelli made his collegiate debut Dec. 8 at Rutgers. He has since gone 6-0 with two pins, two wins over ranked opponents, and winning the Midlands championship at 165 pounds.
    Happel placed sixth at Midlands at 141 pounds. The Lisbon, Iowa, native is 10-5 this season four bonus point victories. He has one one over a ranked opponent.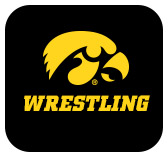 BRANDS GOES FOR #200
The next Hawkeye dual win will be No. 200 for head coach Tom Brands. Brands is in his 12th season as Iowa's head coach. He has a 199-19-4 (.911) overall and 87-7 (.926) Big Ten Coach record at Iowa. He is 216-39-1 (.841) overall.        Brands ranks No. 2 in all-time dual wins in program history, and No. 2 in all-time winning percentage. Dan Gable ranks No. 1 in both categories (355-21-5, .940).
 
APPROACHING 1,000
Iowa's overall dual meet record is 994-228-31 (.799) in 108 seasons. The University of Iowa would be the fourth team in NCAA history to reach 1,000 program wins (Oklahoma State, Iowa State, Oregon State).
 The Hawkeyes have won 23 national titles and 35 Big Ten titles. Iowa's 54 NCAA Champions have won a total of 82 NCAA individual titles, crowning six three-time and 16 two-time champions. The Hawkeyes' 112 Big Ten champions have combined for 199 conference titles. There have been seven four-time, 18 three-time, and 30 two-time Big Ten champions from Iowa.
Iowa's 154 All-Americans have earned All-America status 324 times, including 19 four-time, 37 three-time and 39 two-time honorees.
 
HAWKEYES DOMINATE MIDLANDS
The Hawkeyes went five-for-five in the championship finals to roll to their 27th team title at the 2017 Ken Kraft Midlands Championships on Dec. 30, inside the Sears Centre Arena at Hoffman Estates, Illinois.
    Brandon Sorensen (149), Michael Kemerer (157), Alex Marinelli (165), Cash Wilcke (197), and Sam Stoll (285) all won titles at their respective weight classes. It marked the first time in school history Iowa crowned five individual champions at the Midlands Championships.
    The Hawkeyes scored 156.5 points, 47 or more than second place Rutgers (109.5). It was Iowa's largest margin of victory since scoring a tournament-record 189 points and winning by 58.5 points in 2014.
 
MARINELLI NAMED CHAMPION OF CHAMPIONS
Redshirt freshman Alex Marinelli was named Champion of Champions after winning the 165-pound title at the 2017 Midlands Championships on Dec. 30. He is the ninth Hawkeye in program history to earn the award, joining Lenny Zalesky (1980), Jim Zalesky (1983), Jim Heffernan (1986), Jeff McGinness (1995), Joe Williams (1996), Eric Juergens (1999), Mark Perry (2007), and Thomas Gilman (2016).
 
SORENSEN'S HOT START
Senior Brandon Sorensen, ranked No. 2 at 149 pounds, has opened the season with 12 straight wins, including two technical falls, three major decisions, and three falls.
    This is the third straight year Sorensen opened the season with at least 12 consecutive wins. He started the 2015-16 season with 25 straight wins, a career-best winning streak, and opened last year with 17 straight wins. Sorensen is 28-1 all-time in Big Ten duals.
 
KEMERER OPENS WITH PIN PARTY
Sophomore Michael Kemerer is 13-0 this season with six pins. Kemerer had four pins all of last season in 36 matches. Five of his six falls have come in the first period. Kemerer earned the Most Pins/Fastest Time award at the 2017 Midlands Championships. He pinned four opponents in a total of 9:54. Kemerer is 13-0 for the second straight season. He opened his redshirt freshman year with 19 consecutive wins.
 
FINISH STRONG
The Hawkeye 197 and 285-pounders have a combined record of 22-0 with 12 wins by bonus points.
   Cash Wilcke, the sophomore 197-pounder, is riding a career-best 12-match winning streak. He has two major decisions, one technical fall, and one fall. He is also 2-0 in overtime. Wilcke won 197-pound title at the Midlands Championships.
   Stoll has won 10 straight matches to open the season. It is the third time in his career he has pieced together a 10-match win streak (twice in 2015-16). He has never won 11 in a row. Stoll won the 285-pound title at the Midlands Championships, and has five falls among his 10 wins.
 
HAWKEYES AT HOME
The Hawkeyes are 244-24 all-time at Carver-Hawkeye Arena since moving from the UI Field House in 1983. The Hawkeyes have recorded 20 undefeated seasons in Carver-Hawkeye Arena, the most recent in 2012-13 (9-0).
    Carver-Hawkeye Arena has hosted two United States Olympic Team Trials, four Big Ten Championships (1983, 1994, 2005, 2016), and four NCAA Championships (1986, 1991, 1995, 2001). The Hawkeyes have won five tournament titles on their home mat, including the 1983 and 1994 Big Ten Championships, and the 1986, 1991 and 1995 NCAA Championships. Carver-Hawkeye Arena hosts the 2018 UWW World Cup on April 7-8, 2018.