Hawkeye Fan Shop — A Black & Gold Store | 24 Hawkeyes to Watch – 2017-18 | 2018 UWW World Cup | Hawk Talk Monthly — March
COLORADO SPRINGS, Colorado — The wrestling federation of Mongolia has provided its lineup for the 2018 Men's Freestyle Wrestling World Cup at Carver-Hawkeye Arena in Iowa City, Iowa, on April 7-8.
 
The World Cup is the annual international dual meet championship featuring eight of the top men's freestyle wrestling teams in the world.
 
Leading the Mongolia team is two-time World bronze medalist Bekhbayar Erdenebat at 57 kg, who won his bronze medals at the 2015 and 2017 World Championships. Erdenbat was a 2016 Olympian and also a 2012 Junior World champion.
 
2014 World bronze medalist Mankakhnaran Ganzorig will compete at 74 kg. He has won other World-level medalist including a bronze at the 2015 World Military Games and a bronze at the 2013 University World Games.
 
The team also features two-time Olympian Uitumen Orgodol at 86 kg, who boasts a 2014 World Military gold medal and has been a silver medalist at the Asian Senior Championships on two occasions.
 
Another international veteran on the team is heavyweight Zolboo Natsagsuren, who was fifth at the 2017 World Championships and has won four Asian Championships medals. He was also third at the respected Ivan Yarygin Grand Prix in Russia in both 2017 and 2018.
 
American fans will remember Ganbayar Sanjaa, the entry at 70 kg. Sanjaa was a two-time NCAA Div. I All-American for American University, and also competed at Colby CC, where he was an NJCAA national champion and two-time national finalist. He was third in the 2005 Asian Junior Championships.
Ticket opportunities for the World Cup include standard all-session tickets ($75/$50), single-day tickets ($40/$25), and a "The Eastern Iowa Airport Family Four Pack" ($100). Tickets are now available on the University of Iowa Athletics website hawkeyesports.com.
Visit worldcupiowacity.com for more information on the event.
 
Mongolia Freestyle World Cup Team Roster
57 kg/125.5 lbs. – Bekhbayar Erdenebat
61 kg/134 lbs. – Tuvshintulga Tumenbileg
65 kg/143 lbs. – Batnagnai Batcguluun
70 kg/154 lbs. – Ganbayar Sanjaa
74 kg/163 lbs. – Mandakhnaran Ganzorig
79 kg/174 lbs. – Gantulga Iderkhuu
86 kg/189 lbs. – Uitumen Orgodol
92 kg/ 203 lbs. – Turtogtokh Luvsandorj
97 kg/213 lbs. – Batzul Ulziisaikhan
125 kg/275 lbs. – Zolboo Natsagsuren 
 
Mongolia World Cup bios
 
57 kg/126 lbs. – Bekhbayar Erdenebat
2016 Olympian… Third at 2015 and 2017 World Championships… Four-time Mongolian World Team member… 2012 Junior World champion… 2018 President Cup of Buryatia Republic champion (Russia)… 2018 Takhti Cup champion (Iran)… 2015, 2016 and 2017 Mongolia Open champion… 2017 Dan Kolov Tournament champion (Bulgaria)… 2016 Grand Prix of Spain champion…Second at 2015 Golden Grand Prix… Second at 2015 President Cup of Kazakhstan… 2015 Asian champion… Third at 2015 Alexander Medved Prizes (Belarus)… Third at 2015 Ivan Yarygin Grand Prix (Russia)…Third at 2014 International D. A. Kunaev Tournament (Kazakhstan)…2014 Grand Prix of Germany champion… Third at 2012 President Cup of Buryatia Republic (Russia)… Seventh at 2012 Asian Championships… Fourth at 2011 New York Athletic Club International… 2011 Dmitri Korkin Tournament champion (Russia)… Fifth at 2011 Junior World Championships… Second at 2009 Cadet Asian Championships… Born August 13, 1992… Age: 25
61 kg/134 lbs. – Tuvshintulga Tumenbileg
Two-time Mongolian World Team member… Third at 2018 Ivan Yarygin Grand Prix (Russia)… 2016 and 2017 Mongolia Open champion… Fifth at 2013 and 2017 President Cup of Buryatia Republic… Third at 2016 Asian Championships… Second at 2016 Yasar Dogu (Turkey)… Ninth at 2016 Dan Kolov Tournament (Bulgaria)… Ninth at 2015 Junior World Championships… Third at 2015 Mongolia Open… Fifth at 2015 Asian Games… 2014 World University champion… Ninth at 2014 Mongolia Open… Eighth at 2012 Junior Asian Championships…  Fifth at 2011 Junior Asian Championships… Ninth at 2010 Junior Asian Championships… Second at 2009 Cadet Asian Championships… Born January 22, 1992.. Age: 26
 
65 kg/143 lbs. – Batnagnai Batcguluun
Third at 2015, 2016, 2017 and 2018 President Cup of Buryatia Republic (Russia)… Third at 2014 and 2016 Asian Championships… Third at 2016 Grand Prix of Paris (France)… Fifth at 2015 World Military Games… Third at 2014 World Military Championships… Seventh at 2014 Asian Games… Third at 2014 World University Games… Fifth at President Cup of Buryatia Republic (Russia)… Tenth at 2012 President Cup of Buryatia Republic (Russia)… Born July 23, 1989… Age: 28
 
70 kg/154 lbs. – Ganbayar Sanjaa
Fourth in 2018 Bill Farrell International… Fourth at 2010 Sunkist Kids International Open… Fifth in 2009 Sunkist Kids International… Competed for American University in the USA… Sixth in 2012 NCAA Championships… Fourth in 2011 NCAA Championships… Also competed at Colby CC in the USA, where he was a 2009 NJCAA national champion and 2010 runner-up… Four-time Mongolian Junior and Cadet National champion…  Third in 2005 Asian Junior Championships… Born June 24, 1987… Age: 30
 
74 kg/163 lbs. – Mandakhnaran Ganzorig
2016 Olympian… Third at 2014 World Championships… Six-time Mongolian World Team member… Second at 2018 President Cup of Buryatia Republic… Second at. 2013 and 2018 Asian Championships… Fifth at 2018 Ivan Yarygin Grand Prix (Russia)… Third at 2017 Ali Aliev Tournament (Russia)… Third at 2013 and 2017 President Cup of Buryatia Republic (Russia)… 2016 Grand Prix of Spain champion… 2012, 2013, 2014, 2015 and 2016 Mongolian Open champion… Third at 2016 Ivan Yarygin Grand Prix (Russia)… Ninth at 2015 Golden Grand Prix…  Third at 2015 World Military Games… Second at 2015 President Cup of Kazakhstan… Third at 2015 Asian Championships… Fifth at 2015 Alexander Medved Prizes (Belarus)… 2014 World Military champion… 2014 International D. A. Kunaev Tournament champion (Kazakhstan)… Third at 2014 Yasar Dogu champion (Turkey)… 2014 Golden Grand Prix champion… Third at 2013 University World Games… Third at 2013 Grand Prix of Germany… Fifth at 2012 Olympic Qualification Tournament… Ninth at 2012 International Ukrainian Tournament… Fourth at 2011 New York Athletic Club International… Third at 2011 President Cup of Buryatia Republic (Russia)… 2010 Asian Games champion… Second at 2009 Asian Championships… Ninth at 2006 Greco-Roman World University Championships… Born May 11, 1986… Age: 31
 
79 kg/174 lbs. – Gantulga Iderkhuu
Fifth at 2016 President Cup of Buryatia Republic (Russia)… Second at 2016 Mongolia Open… Third at 2015 Asian Championships… Third at 2014 President Cup of Buryatia Republic (Russia)… Seventh at 2011 Junior Asian Championships… Born March 31, 1992… Age: 26
86 kg/189 lbs. – Uitumen Orgodol
Two-time Olympian…. Four-time Mongolian World Team member…Third at 2013, 2015 and 2018 President Cup of Buryatia Republic (Russia)… Second at 2016 and 2018 Asian Championships…Third at 2017 International D. A. Kunaev Tournament (Kazakhstan)… Third at 2017 Dmitri Korkin Tournament (Russia)… Second at 2013, 2015 and 2017 Mongolia Open…Second at 2015 and 2017 President Cup of Buryatia Republic…Third at 2016 Grand Prix of Spain…2016 Olympic Qualification Tournament champion…Ninth at 2016 Yasar Dogu (Turkey)… Third at 2016 Dan Kolov Tournament (Bulgaria)… Third at 2015 World Military Games… Second at 2015 Ivan Yarygin Grand Prix (Russia)… 2014 World Military champion…Second at 2015 President Cup of Kazakhstan… Third at 2014 Asian Championships… Ninth at 2014 Mongolia Open… Seventh at 2014 Golden Grand Prix… Seventh at International D. A. Kunaev Tournament (Kazakhstan)… Seventh at 2013 Asian Championships…Third at 2012 Mongolia Open …Born March 29, 1989… Age: 29
92 kg/ 203 lbs. – Turtogtokh Luvsandorj
Fifth at 2018 Asian Championships… Third at 2018 Ivan Yarygin Grand Prix (Russia)… Third at 2017 Mongolia Open…Third at 2017 President Cup of Buryatia Republic (Russia)… Fifth at 2016 International D. A. Kunaev Tournament (Kazakhstan)… Second at 2016 President Cup of Buryatia Republic (Russia)… 2016 Mongolia Open champion… Eighth at 2016 Yasar Dogu (Turkey)… Third at 2016 Grand Prix of Paris (France)… Tenth at 2015 International D. A. Kunaev Tournament (Kazakhstan)… Born July 31, 1990… Age: 27
 
97 kg/213 lbs. – Batzul Ulziisaikhan
Second at 2018 President Cup of Buryatia Republic (Russia)… Third at 2018 Takhti Cup (Iran)… Fifth at 2017 Asian Championships… Second at 2017 Mongolia Open… Fifth at 2015 and 2016 President Cup of Buryatia Republic (Russia)… Born August 1, 1994… Age: 23
 
125 kg/275 lbs. – Zolboo Natsagsuren  
Fifth at the 2017 World Championships… Two-time Mongolian World Team member… Third at 2014, 2015, 2016 and 2018 President Cup of Buryatia Republic… Third at 2011, 2017 and 2018 Asian Championships… Third at 2017 and 2018 Ivan Yarygin Grand Prix (Russia)… Second at 2017 International D. A. Kunaev Tournament (Kazakhstan)… Third at 2017 Mongolia Open… Fifth at 2017 President Cup of Buryatia Republic (Russia)… 2016 Prune Mayor's Cup champion (India)… Second at 2016 Mongolia Open… Fifth at 2016 Asian Championships… Third at 2014 Dmitri Korkin Tournament (Russia)…  Second at 2014 Miners' Fame Tournament… Second at 2014 Asian Championships…Second at 2013 Dan Kolov Tournament (Bulgaria)… Eighth at 2013 Yasar Dogu (Turkey)… Fifth at 2012 Dmitri Korkin Tournament (Russia)…Fifth at 2012 Hari Ram Gran Prix (India)… Born December 14, 1990… Age: 27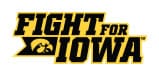 [View the story "Social Media Reaction to NCAA Champ Spencer Lee" on Storify]