Hawkeye Fan Shop — A Black & Gold Store | 24 Hawkeyes to Watch – 2017-18 | 2018 UWW World Cup | Hawk Talk Monthly — March
IOWA CITY, Iowa – Twenty-two years after winning an NCAA title for the University of Iowa, Bill Zadick is returning to campus to take on the world.
 
Zadick is the head coach of the United States men's freestyle wrestling team. The same team that won a world championship in Paris in 2017, and the same team that aims to win its first UWW World Cup since 2003.
 
The United States is the favorite in a field that features eight of the top wrestling countries in the world — Azerbaijan, Cuba, Georgia, India, Japan, Kazakhstan, Mongolia, and the U.S. — and Zadick says winning the title in Iowa City wouldn't go unnoticed.
 
"It means a lot. Obviously I have history here," said Zadick, who five months ago was named National Olympic Coach of the Year by the United States Olympic Committee. "Part of Gable's legacy and the house that he built so to speak; that adds a lot to it for me. It's exciting to be a part of that. We know that Iowa has great wrestling fans and great wrestling traditions."
 
When the United States won the world title in 2017, it did so behind medal winning performances from Thomas Gilman, Jordan Burroughs, J'den Cox, Nick Gwiazdowski, James Green, and Kyle Snyder.
 
All six are representing Team USA this weekend in Carver-Hawkeye Arena, but they'll do so collectively. Rather than bullying their way through individual brackets, to win the World Cup each country much advance to the Gold Medal match as a team. Our ten against your 10. May the best country win.
 
"The World Cup is a different style of competition that we're used to internationally," Zadick said. "Most of our events are individual tournaments with calculated team points. The dual meet style format is really exciting for us. Of course, when you wear the red, white, and blue, and USA wrestling on your back everyone is coming at you hard. With us being the reigning world champions, even more so. It will be a great tournament, a great event, and we're excited to be here in Iowa. We'll be ready because you know the rest of the world is going to be ready to come at us."
 
The final competition schedule was announced Wednesday. Both Iran and Russia have bowed out of the tournament, replaced by India and Mongolia. The uncertainty surrounding which countries would be participating adds drama to the pregame pageantry, but Zadick said it hasn't been a distraction. Team USA has been in Iowa City since last week preparing for all comers.
 
"The way we look at it is (our guys) need to pay attention to business and take care of themselves the best that they can," Zadick said. "Their job is to be prepared and step out on the mat and give the best effort they can. It doesn't matter who slaps your hand or shakes hands in front of you, just be ready to be your best. These guys have doing that a lot in their careers and they've done it thus far the last week and a half.
 
"We're looking forward to putting on a great show to live up to people's expectations."                
 
EXPERIENCE THE WORLD CUP
Tickets for the World Cup include standard all-session tickets ($75/$50), single-day tickets ($40/$25), and a "The Eastern Iowa Airport Family Four Pack" ($100). Tickets are now available on the University of Iowa Athletics website hawkeyesports.com.
 
GABLE'S GARDEN
7G Distributing headlines an outdoor "Gable's Garden" that includes non-alcoholic beverages, beer, wine, and food from local vendors. "Gable's Garden" is open Saturday and Sunday from 11 a.m. – 2 p.m. outside the North Entrance of Carver-Hawkeye Arena, near the Dan Gable statue. Admission to "Gable's Garden" is included with the purchase of a World Cup ticket. Fans will be able to purchase food and beverages at "Gable's Garden" and take those items into the arena.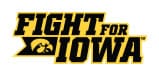 [View the story "Social Media Reaction to NCAA Champ Spencer Lee" on Storify]