Hawk Talk Monthly — September | 24 Hawkeyes to Watch 2018-19 | VIDEO — Katie Birch
By DARREN MILLER
hawkeyesports.com
IOWA CITY, Iowa — University of Iowa junior Katie Birch wants to join her head coach in Hawkeye field hockey lore.
 
But she knows work needs to be done first.
 
Birch, a native of York, England, was named third-team All-America after scoring 14 goals with eight assists in 2017. With two seasons remaining, she has an opportunity to join Iowa head coach Lisa Cellucci (1995-97), Heather Bryant (1991-93), Natalie Cafone (2014-16), Amy Fowler (1990-92), Kristy Gleason (1989-93), and Erica Richards (1987-89) as three-time All-Americans in program history. (Gleason was a four-timer).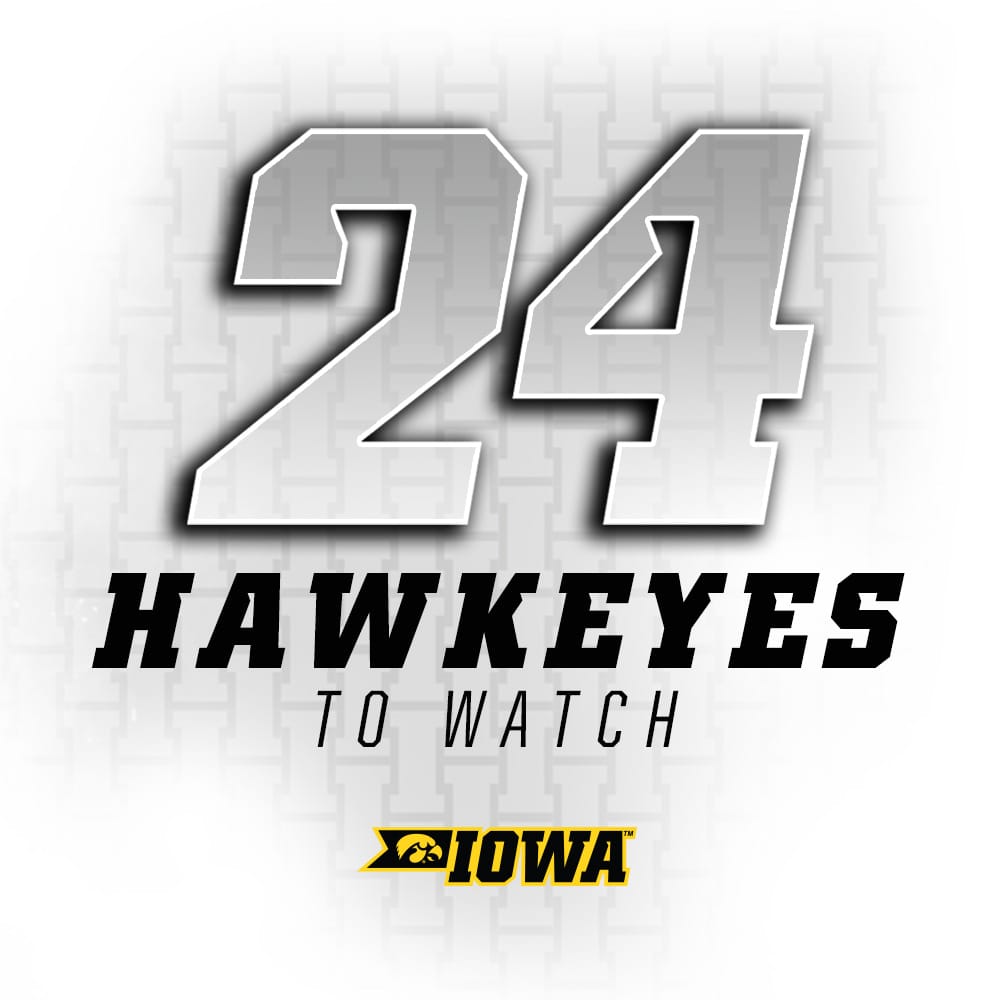 "I have talked to Lisa and said I want to go for it," Birch said. "I know she has done it before, so I said, 'I want to join you, I want to be up there with you.' I want to represent the whole program, it is something to go for."
 
Birch and Cafone were teammates in 2016 and the two combined for a goal (Cafone) and assist (Birch) in their first game together — a 2-1 win over Wake Forest. Birch scored her first collegiate goal in her third game as a Hawkeye — a 4-1 win over Fairfield, which was also her first competition on Grant Field.
 
"It's a mentality," Birch said of goal-scoring. "I want to put it in the back of the net to get victories for our team. I want to score goals and beat whoever we are playing."
 
As a freshman in 2016, Birch was named Big Ten Freshman of the Year and second-team All-Big Ten. She accounted for 12 goals and four assists and the Hawkeyes finished 12-7 overall, 4-4 in the Big Ten. In the regular-season finale, Birch scored a goal to tie Ohio State in a game Iowa won, 3-2.
 
Last season, Birch was named team MVP, first-team All-Big Ten, first-team All-West Regional, and third-team All-America. Her statistical line of 14 goals and eight assists was an improvement over her freshman season, but the team dipped to 7-11, 3-5.
 
"We don't want a repeat of last year, ever," Birch said. "It affected the team so much that all 14 starters came back for summer school so we could all train, be together, and build team morale."
 
In early August, Birch received preseason All-Big Ten recognition, along with teammates Maddy Murphy and Sophie Sunderland. The 2018 edition of Hawkeyes is a promising group, loaded with potential.
 
The nation received a glimpse of Iowa's potential after the 20th ranked Hawkeyes (now ranked 14th) opened the season with a 2-1 upset victory over No. 14 Wake Forest and a 2-1 overtime loss at No. 2 North Carolina. Birch began the scoring with a goal in the 15th minute against Wake Forest. Against North Carolina, Iowa led for more than 30 minutes.
 
"It shows grit and the team showed complete resilience," Birch said of the first two results at the ACC/Big Ten Challenge in Chapel Hill, North Carolina.
 
The Hawkeyes (5-1) remain on a roll as they prepare for their second homestand of the season. Since the setback to North Carolina, Iowa has won four straight matches by a combined score of 16-1. Birch leads the team with five assists and is second with four goals and 13 points.
 
It is interesting how Birch found her way to Iowa City. Assistant coach Michael Boal, a native of England, was watching a major tournament in England and saw Birch perform. The relationship began and another question that needed answered was, one Birch or two? Katie's twin sister, Rebecca, is a captain for Old Dominion.
 
"We were kind of recruiting both, but they wanted to go their separate ways," Cellucci said.
 
The Birch twins remain in touch with daily texts and FaceTime chats; Rebecca surprised Katie by attending the ACC/Big Ten Challenge.
 
"We always wanted to go to different universities ever since we started looking," Katie said. "We didn't want to end up in the same place. It was a perfect opportunity for us to be in the same country, but different places."
 
Birch quickly made an impact at Iowa. This season she has helped the Hawkeye attack by moving further up the midfield.
 
"Her role has grown every year," Cellucci said. "The biggest thing we want to see is her leadership take even further steps; she has always been a natural leader and possesses great qualities, but her vocal leadership is one of the biggest goals this year."
 
Vocal leadership shouldn't be a problem, Birch says. She describes herself as someone who never shuts up.
 
"I try to always be talking because it gets in people's heads; it probably gets in my teammate's heads," Birch said with a smile. "I feel the louder I am, the more confidence and energy I can bring to the team and I can bring to training and practice. I try to be as loud and vocal as I can."
 
Her skill proficiency and defensive prowess makes Birch a must-see in the Big Ten. She is also adept in tackling, having awareness in space on the defensive end, and distributing the ball.
 
"To be an All-American as a sophomore, she has a bright future. We rely on her in every piece of our game," Cellucci said. "If she continues this way she could cement herself as one of the best."
 
There is another way Birch can join her head coach. With Cellucci in net from 1995-98, Iowa played in two NCAA Regionals. With the 2018 and 2019 seasons remaining, Birch and the Hawkeyes have an opportunity to match that feat as well. Iowa's last postseason trip was 2012.
 
"I want to be the best team player," Birch said. "We have so much energy and momentum going forward."
 
The Hawkeyes will stage Alumni Weekend when they host Penn (2-2) on Friday at 2:30 p.m. (CT) and open the Big Ten season against Indiana (2-4) on Sunday at noon. The celebration will culminate with Alumni Day at Grant Field on Sunday; the 1983, 1988, 1993, and 2008 teams will be celebrated.