Hawk Talk Monthly — November | Hawkeye Fan Shop — A Black & Gold Store | 24 Hawkeyes to Watch 2018-19 | Hawk Talk Daily | I-Club Events Page | Wrestle-Off Results | VIDEO — Michael Kemerer
By DARREN MILLER
hawkeyesports.com
IOWA CITY, Iowa — When a high school student-athlete comes to campus on an official visit, athletic programs roll out the red carpet to secure a commitment. It's perhaps the most important piece of the recruiting process.
 
"That's where you gain traction," Iowa head wrestling coach Tom Brands said.
 
The opposite happened in 2015 when Michael Kemerer, a Pennsylvania state champion with an undefeated record, visited the hallowed Dan Gable Wrestling Complex in Iowa City, Iowa, from Murrysville, Pennsylvania.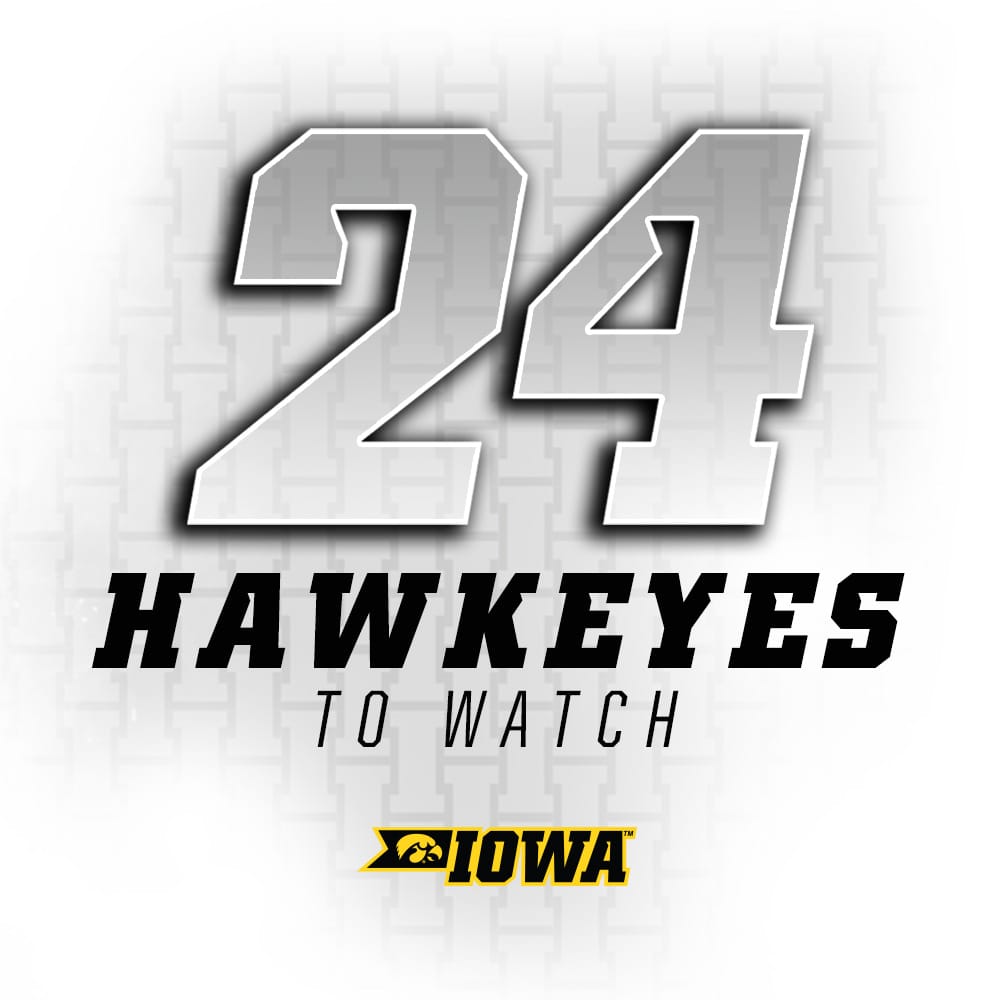 "A big thing for me was, where do I fit?" Kemerer said. "I came on my visit and the culture was a little different back then. I came out and liked the guys and my host, but the atmosphere was different than what I was expecting. It made me think, maybe this isn't somewhere I would feel comfortable once I get here. That threw me for a loop and scared me away for a little bit."
 
So Kemerer, who was also considering Cornell University, Lehigh, and Stanford, was not ready to verbally commit to the Hawkeyes, who were on their way to a 17-1 season, co-Big Ten Tournament championship, and runner-up finish at the 2015 NCAA Championships.
 
It would have been easy for Brands to shrug his shoulders and go after one of the other five 149 pounders the Hawkeyes were courting at the time. But Kemerer's character stood out.
 
"We had to get him," Brands said. "We went the extra mile."
 
Make that 700 miles. Or, in the case of Brands, 1,400 miles round-trip.
 
"I got in the car, I owned it up myself," Brands said. "I didn't bring (assistant coach Ryan) Morningstar or (associate head coach) Terry (Brands). I just got in the car, drove out there, met with him at 9 o'clock the next morning and talked to him about the things that me and him were about. There are a lot of similarities between how the philosophy of the program operates and what he was about. There was a lot of common ground."
 
Everyone knows the next chapter of this story: Kemerer committed to the University of Iowa, and enters his junior season a two-time All-American and Big Ten runner-up at 157 pounds.
 
"We talked about 30 minutes," Kemerer said of the impromptu home visit from Brands. "He said, 'You have to wrap your head around the idea you can be a world class wrestler and get a world class education here.'"
 
With that, Brands made a swift exit, despite pleas from Michael's parents, Ray and Beth, to accept food or drink before making another 13-hour car ride.
 
"He said, 'Nope, I'm good,'" Kemerer said. "That meant a lot to me in my process because that is a serious commitment to drive out there and say what you need to say in person, face-to-face, and go back; that was big."
 
As a redshirt freshman in 2015-16, Kemerer went 24-2 wrestling unattached at 149 pounds. His only losses were to the No. 4 and No. 7 ranked wrestlers in the nation.
 
In his first season in Iowa's varsity lineup at 157 pounds, Kemerer won his first 19 matches before finishing 33-3, second in the Big Ten and third at the NCAA Championships. Last season, Kemerer got off to an even faster start, winning his first 22 bouts. Injuries bothered him in the postseason, but he still won five of six matches at the NCAA Championships and placed fourth. (He medically forfeited the third-place match.)
 
There will be a new set of challenges for Kemerer this season. He is adding 17 pounds and will compete at 174 pounds — two weight classes above his customary 157.
 
"I don't wrestle to wrestle with guys I know I can beat. It's those top guys and the challenge, that's why we do it," Kemerer said. "I'm looking forward to wrestling new guys. I have gotten bigger in college; you have tough guys at every weight and looking at this weight, there will be a lot of tough opponents, but it is exciting for me."
 
Almost immediately after his sophomore season, Kemerer sought heavier training partners — Cash Wilcke, Mitch Bowman, even former Hawkeye Big Ten champion and All-American Sammy Brooks.
 
"When you move up a weight it is one thing, when you move up two weights, it's another thing," Brands said. "Right away when he knew he was going up, he was wrestling guys that are four weight classes up from 157. He knew right away he was going up and he started training with the heavier partners.
 
"It is hard to get out of your comfort zone. He took that on right away and it was independent, it was him."
 
Kemerer grew up playing baseball, soccer, football, and wrestling. His father and uncles wrestled in high school and passed their knowledge, and attention to fundamentals, down to young Michael, who enjoyed immediate success.
 
Murrysville is located in wrestling-rich southwest Pennsylvania, so there were several people around Kemerer's age that began wrestling at the same time. One was Josh Shields of Arizona State, who Kemerer defeated in the finals of the 2017 Midlands Championships and again at the 2018 NCAA Championships. He was teammates with many other future NCAA All-Americans as a member of the Young Guns Wrestling Club, coached by former Hawkeye Jody Strittmatter.
 
In three years, Kemerer, a finance major, has morphed into a leader of Iowa's program, making sure the culture inside and outside the Hawkeye wrestling room reflects the values of the staff and athletics department.
 
"As far as our expectations on him as being a gentleman, doing it right, as a guy we want representing our program, he has done everything," Brands said.
 
Thanks to people like Kemerer, there is a stronger sense of responsibility in the room that might have been lacking in years past.
 
"We know the standard and we are upholding the standard," Kemerer said. "There are people in there working. They aren't in there just to punch the clock. We know we have a big challenge in front of us — all of us individually and as a team. We have a big challenge (to win) a national title and people are holding themselves accountable."