24 Hawkeyes to Watch 2018-19 | Hawk Talk Monthly — November | Hawkeye Fan Shop — A Black & Gold Store | I-Club Events Page | Hawk Talk Daily
EDITOR'S NOTE: The University of Iowa wrestling program recorded the 1,000th dual victory in school history in the 2018-19 season opener. The Hawkeyes are just one of four wrestling programs in the country to reach the 1K milestone, and to celebrate, hawkeyesports.com is taking a look back at a handful of duals in the 109-year history of Hawkeye wrestling. This is… 1 in 1,000.
By ANNE RILEY
hawkeyesports.com
 
IOWA CITY, Iowa — Carver-Hawkeye Arena has become a world-renowned facility that wrestlers from around the globe discuss as folklore. From Big Ten to NCAA to Olympic champions, the arena is entrenched in winning.
And it all started one day in 1983.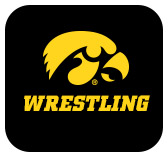 On Jan. 3, 1983, Carver-Hawkeye Arena opened its doors for the first time, hosting a wrestling meet against the University of Oklahoma. Tim Riley, a 118-pound, three-time All-American and Big Ten champion, was the first to step on the mat for the Hawkeyes.
"Going into the meet we were just excited to beat a good Oklahoma team," said Riley. "For my match, being the first guy going out, I was looking forward to getting a lead for the team."
That night, the first Monday of the calendar year, thousands of fans stormed into the new arena for the first time.
"It was crazy loud," Riley said. "The Iowa wrestling fans are the best in the world and they showed up that night. It was really cool."
Riley gave them something to cheer about, winning by 18-2 technical fall to lead the Hawkeyes to a 35-7 rout.  Iowa won every dual the rest of the season, and that inaugural event at Carver was the Hawkeyes' first of 25 consecutive wins.
Riley said the 1983 roster had suspicions that Carver would become a legendary wrestling arena, but that was never the focus.
 "The focus was always on winning national championships, so none of us really looked back," said Riley. "We were always looking forward." 
Head coach Dan Gable advised the team that it didn't matter where they wrestled. That no matter the location, they had to do it for seven minutes.
That philosophy has since been solidified in the walls of Carver-Hawkeye Arena, and it was certainly on Riley's mind as he wrestled the first of many historic matches inside one of the most famous wrestling venues in the world.  
Carver has been the site of many memories in between dual wins No. 1 and No. 1,000. There have been countless howls of "two!" and moments of tears as grown men and women celebrate earning a spot on the United States Olympic team.
But no matter the occasion, Riley says the arena will always be home to the Hawkeyes.
"Carver is the home of Iowa wrestling," he said. "And Iowa wrestling is big time."