Hawkeye Fan Shop — A Black & Gold Store | 24 Hawkeyes to Watch 2018-19 | Hawk Talk Monthly – November | Hawk Talk Daily
IOWA CITY, Iowa — The University of Iowa baseball team has signed 11 players that will join the program in the fall of 2019, it was announced Thursday by head coach Rick Heller.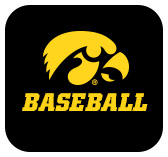 "We are excited to announce our 2019 recruiting class," said Heller. "Associate head coach/recruiting coordinator Marty Sutherland did another outstanding job of directing our recruiting efforts. This is not only a talented group of players, but an exceptional group on the character/make-up side as well.
 
"We addressed most of our needs in the early signing period, but we will likely look to sign one or two more prospects as we see how the season shakes out with our current MLB Draft possibilities."
 
The class consists of junior-college transfers Dylan Nedved (SS/RHP, Shawnee, Kan.) and Jack Guzek (RHP, Manhattan, Ill.) along with prep players Sean Barnard (RHP, Hudson, Wis.), Jacob Henderson (RHP, Mesquite, Ariz.), Sam Link (UTIL, Dubuque, Iowa), Rimmy Nemickas (LHP, Cedar Rapids, Iowa), Andrew Nord (OF, Johnston, Iowa), Tyler Snep (C, Lake Zurich, Ill.), Jared Townsend (LHP, Wilton, Iowa), Jackson Vines (RHP, Johnston, Iowa), and Peyton Williams (1B, Johnston, Iowa).
 
Six of the 11 players hail from Iowa with two signees coming from Illinois and one from Arizona, Kansas, and Wisconsin.  The class consists of six pitchers, four position players, and one two-way player.
| | | | | | |
| --- | --- | --- | --- | --- | --- |
| Name | Pos. | Ht. | Wt. | B/T | Hometown/High School (Last School) |
| Sean Barnard | RHP | 6-4 | 190 | R/R | Hudson, Wis./Hudson |
| Jack Guzek | RHP | 6-4 | 185 | R/R | Manhattan, Ill./Brother Rice (Gulf Coast State College) |
| Jacob Henderson | RHP | 6-0 | 180 | R/R | Mesquite, Ariz./Mesquite |
| Sam Link | UTIL | 6-0 | 175 | L/R | Dubuque, Iowa/Dubuque Senior |
| Dylan Nedved | SS/RHP | 6-2 | 185 | R/R | Shawnee, Kan./Shawnee Mission Northwest (Hutchinson CC) |
| Rimmy Nemickas | LHP | 6-4 | 180 | L/L | Cedar Rapids, Iowa/Washington |
| Andrew Nord | OF | 5-11 | 185 | R/R | Johnston, Iowa/Johnston |
| Tyler Snep | C | 6-2 | 200 | L/R | Lake Zurich, Ill./Lake Zurich |
| Jared Townsend | LHP | 6-0 | 210 | L/L | Wilton, Iowa/Wilton |
| Jackson Vines | RHP | 6-3 | 190 | R/R | Johnston, Iowa/Johnston |
| Peyton Williams | 1B | 6-5 | 230 | L/L | Johnston, Iowa/Johnston |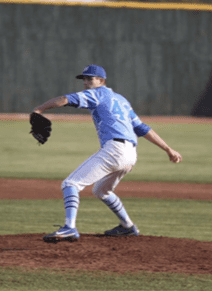 Sean Barnard
6-4, 190, RHP, R/R
Hudson, Wis.
Hudson High School (Trevor Peck)
Minnesota Blizzard (Adam Barta)
Ranked as a top 500 recruit nationally by Perfect Game
No. 19 player in Wisconsin by Prep Baseball Report
2018 Perfect Game Underclass Honorable Mention selection
Heller on Barnhard
"We love Sean's 3/4 arm action. He has good movement on his fastball and a sharp breaking ball. With his 6-foot-4 frame, Sean has a lot of upside. We are excited to have Sean in the program."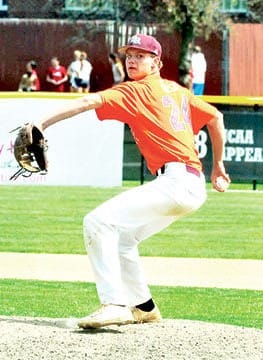 Jack Guzek
6-4, 185, RHP, R/R
Manhattan, Ill.
Brother Rice High School (John McCarthy)
Gulf Coast State College (Mike Kandler)
Currently a freshman at Gulf Coast State College in Panama City, Florida
Redshirted at Indiana State in 2017-18 due to Tommy John surgery
Ranked as a top 500 recruit nationally by Perfect Game in high school
2017 Perfect Game All-American Honorable Mention
Heller on Guzek
"Jack is a hard throwing right-hander who we are happy to have on our staff. Along with a talented arm, he will bring a lot of experience to our program. With Jack's big frame, we feel he will continue to improve and has a high ceiling."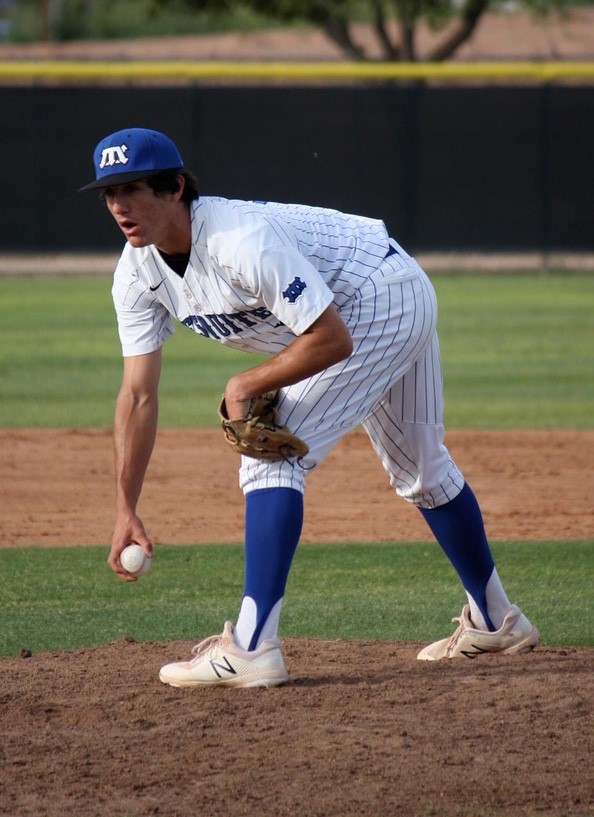 Jacob Henderson
6-0, 180, RHP, R/R
Mesquite, Ariz.
Mesquite High School (Jeff Holland)
Iowa Sticks (Mike Mahoney)
Ranked as a top 500 recruit nationally by Perfect Game
No. 18 ranked player in Arizona by Prep Baseball Report
High Honorable Mention 2018 Perfect Game Preseason Underclassmen All-American Team
All-Tournament Team selection at 2017 WWBA 16U National Championships
Went 1-0 with 23 strikeouts over 19 innings as a junior… recorded two saves
Three-year varsity starter in football, earning first-team all-region honors as a safety/defensive back in 2017 and second-team all-region honors as a safety/defensive back and receiver in 2018
Heller on Henderson
"Jacob is a tough competitor, who we see as a possible closer. He has a side-arm delivery with a ton of movement on his fastball. He is athletic, as he played football in high school. We are excited Jacob has chosen to be a Hawkeye."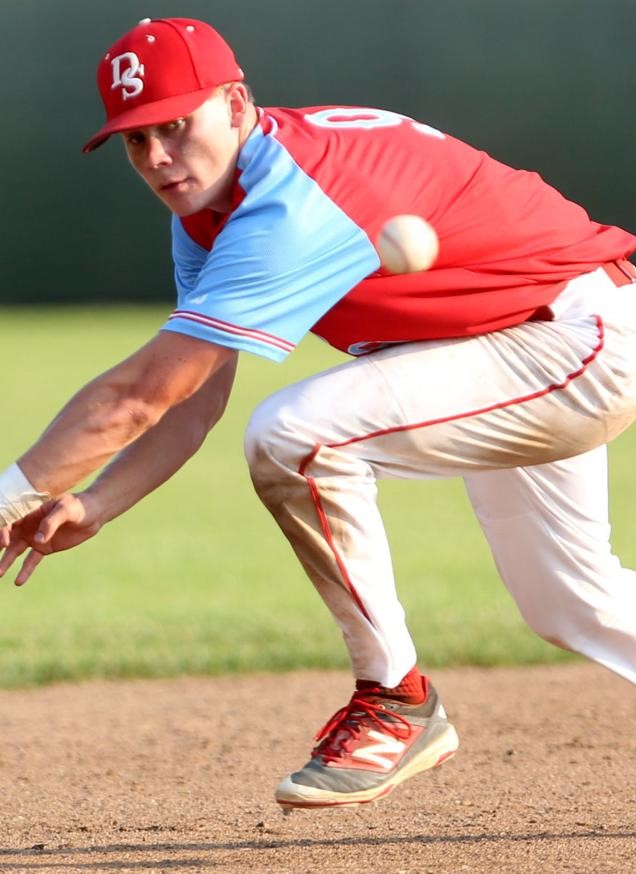 Sam Link
6-0, 175, Utility, L/R
Dubuque, Iowa
Dubuque Senior High School (Andrew Reese)
Perfect Game Select
Ranked as the 488th-best recruit nationally by Perfect Game
Two-time all-district and all-conference selection, earning first-team honors as a junior
2018 team Most Valuable Player as a junior after hitting .394 with nine doubles and three home runs… scored 31 runs, drove in 30, and had 20 steals
2018 Perfect Game Preseason Underclass All-American
Helped Dubuque County Legion to an Iowa and Regional Championship in 2018 and to a berth in the World Series… named Louisville Slugger of regional tournament
Four-year letterwinner in basketball, where he was second-team all-conference selection as a junior
Heller on Link
"Sam is an excellent hitter who can play multiple positons. He is a tough kid who knows how to compete. Sam loves to play and is a good all-around player. We are excited to have Sam join our program."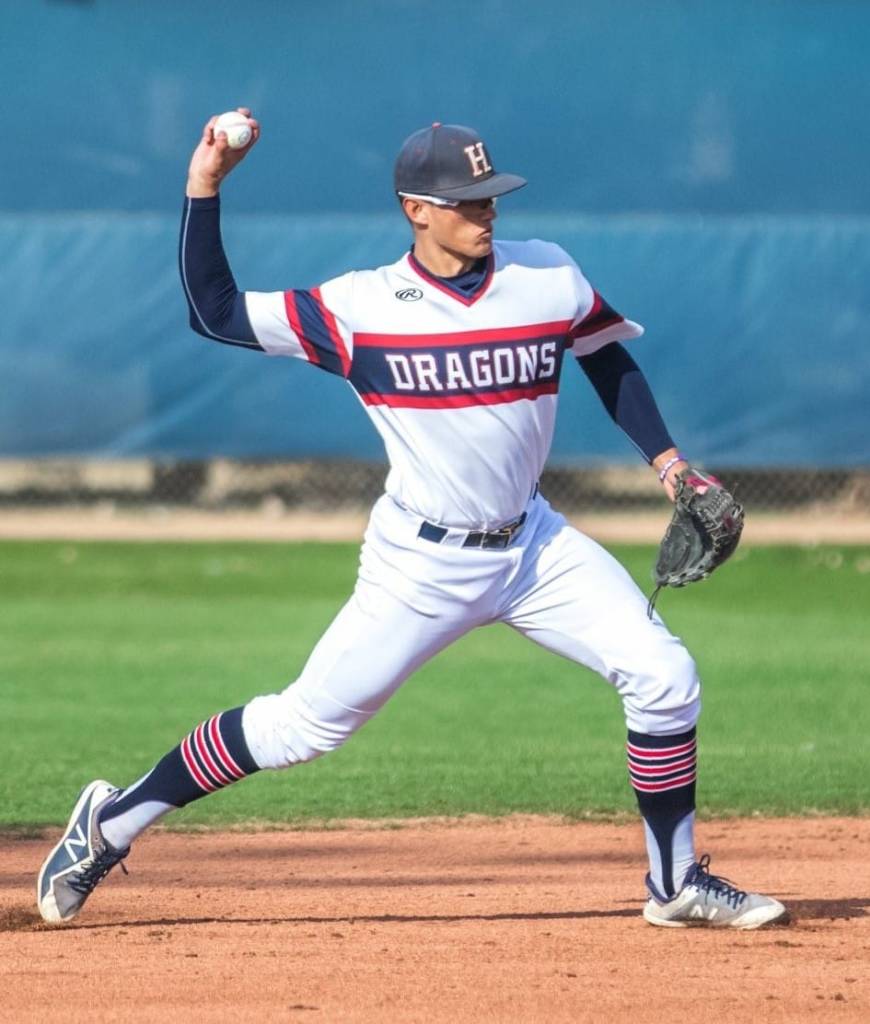 Dylan Nedved
6-2, 185, SS/RHP, R/R
Shawnee, Kan.
Shawnee Mission Northwest High School
Hutchinson Community College (Ryan Schmitt)
Second-team All-Kansas Jayhawk Community College Conference selection in 2018
Hit .357 with 19 doubles, two triples, and five home runs… scored 51 runs, had 34 RBIs, and had seven steals
Went 5-1 on the mound, striking out 33 over 33 innings… had three saves
First-team all-state honoree as a high school senior
Heller on Nedved
"Dylan is a solid defensive shortstop who can really hit. He will also be a candidate for a back-end bullpen spot as well. Dylan will bring a lot of experience and great leadership qualities to our program. We are excited that Dylan is coming to Iowa."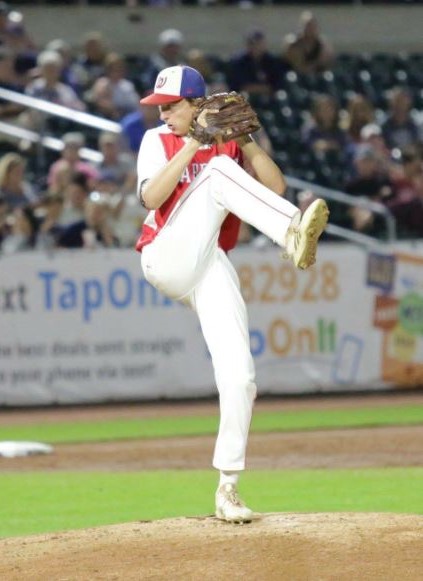 Rimmy Nemickas
6-4, 180, LHP, L/L
Cedar Rapids, Iowa
Washington High School (Scott Brune)
Ranked as a top 500 recruit nationally by Perfect Game
High Follow by Perfect Game
Ranked as the 20th-best recruit in Iowa by Prep Baseball Report
Set school record for most postseason saves… went 2-2 with a 3.45 ERA and six saves, fanning 45 and allowing just 12 hits over 24 1/3 innings
Helped team to two state tournament appearances, including a runner-up finish
Academic Honor Roll where he holds a 4.083 cumulative grade point average
High school coach is former Hawkeye pitcher Scott Brune
Heller on Nemickas
"Rimmy is coming off a breakout high school season and a trip to the state tournament at Washington High School. He is a tall, lanky left-hander with a live arm and plus breaking ball. Rimmy has a high ceiling and we are all looking forward to working with him."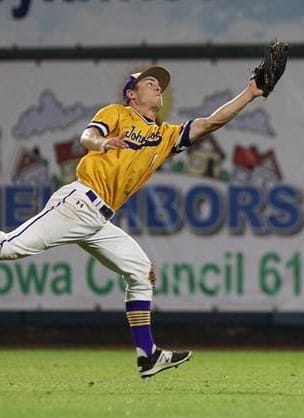 Andrew Nord
5-11, 185, OF, R/R
Johnston, Iowa
Johnston High School (Michael Barta)
Ranked as a top 500 recruit nationally by Perfect Game
Iowa Super Team All-State selection by Iowa High School Baseball Coaches Association as a junior after hitting .423 with 13 doubles, seven triples, and one home run… had 40 RBIs, scored 38 runs, and stole 14 bases
Second-team all-state selection by Iowa Print Writers Association
Two-time first-team Central Iowa Metropolitan League selection… three-time all-conference and two-time all-district selection
Helped lead Johnston to three state tournament appearances and a state title in 2017
Four-year baseball letterwinner
Three-year starter at quarterback and a four-year track and field letterwinner… was a first-team all-district and all-conference selection in football and a third-place Drake Relays finisher and fifth-place state meet finisher in 4×100-relay… earned elite all-state honors as part of distance medley
Four-year CIML Academic All-Conference selection
High school teammates of fellow signees Peyton Williams and Jackson Vines
Heller on Nord
"Andrew is a coming off a fantastic high school season where he was chosen to the all-state super team. He possesses good speed and hit over .400 last season. Andrew is a multi-sport athlete who we are happy to have in our program."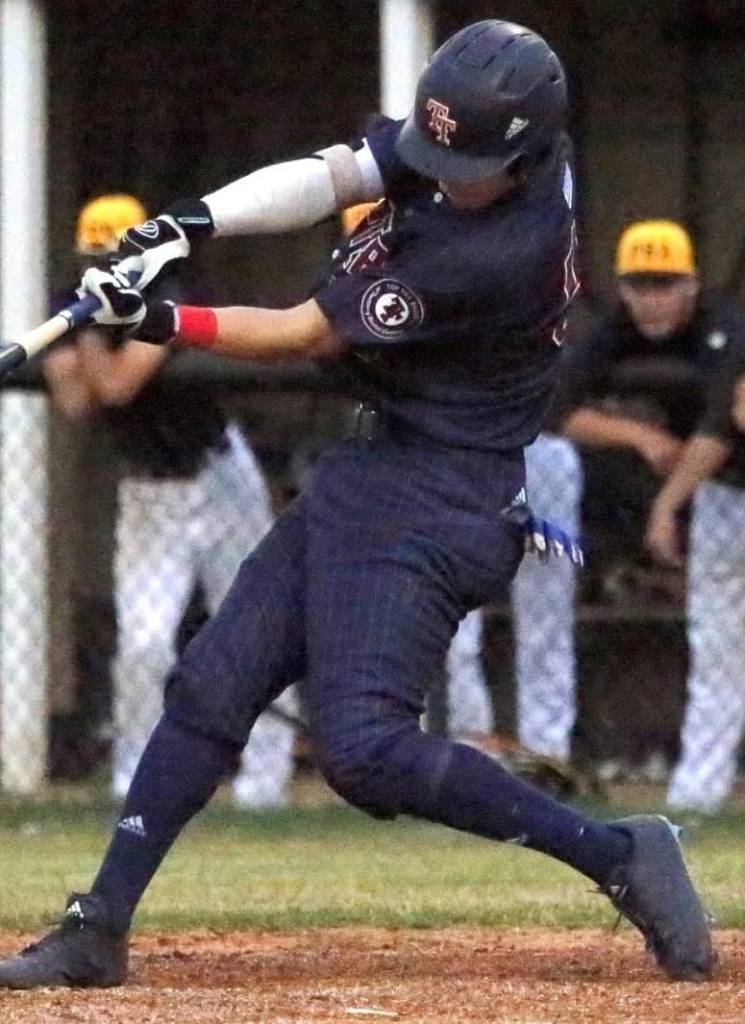 Tyler Snep
6-2, 200, C, L/R
Lake Zurich, Ill.
Lake Zurich High School (Rick Erickson)
Top Tier (Matt Plante)
Ranked as the 452nd-best recruit nationally by Perfect Game
Is the No. 2-rated catcher in Illinois by Perfect Game
2018 Perfect Game Preseason All-American
2017 Prep Baseball Report Second-Team All-State
Two-time all-conference and all-area selection… three-year varsity starter
Is a career .331 hitter with 34 doubles and 13 home runs… has 66 career RBIs
Two-time varsity team captain and 2017 team MVP
Heller on Snep
"Tyler is a physical catcher who has the potential to really hit. He is a tough kid who possesses great leadership qualities. Tyler also has the ability to play multiple positions. We are excited to have Tyler in our program."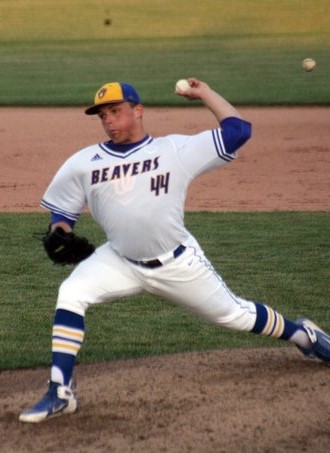 Jared Townsend
6-0, 210, LHP, L/L
Wilton, Iowa
Wilton High School (Jake Souhrada)
Iowa Sticks (Mike Mahoney)
Ranked as a top 500 recruit nationally by Perfect Game
Rated as the No. 9 player in Iowa by Prep Baseball Report
2018 first-team all-state selection as a junior after going 8-3 with a 1.29 ERA… had 128 strikeouts over 65 innings, allowing 31 hits and walking 26
Three-time first-team all-conference selection
Four-time all-district selection in football
Three-time academic all-conference
Heller on Townsend
"Jared led his team to the high school state tournament this past season. He possesses a good fastball with life and a swing-and-miss slider. We are looking forward to having Jared on our staff next year."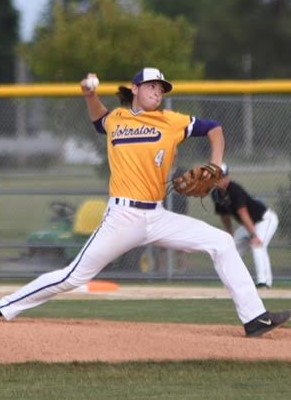 Jackson Vines
6-3, 190, RHP, R/R
Johnston, Iowa
Johnston High School (Michael Barta)
Ranked as a top 500 recruit nationally by Perfect Game
Rated as the No. 4 player in Iowa by Prep Baseball Report
2017 Prep Baseball Report Futures Game participant
2017 WWBA Underclass All-Tournament Team
Perfect Game Preseason Underclass All-American
2018 CIML all-conference selection after going 6-1 with a 1.91 ERA… struck out 48 over 44 innings and allowed 33 hits
Helped lead Johnston to three state tournament appearances and a state title in 2017
Also played basketball, helping team to state tournament
High school teammate of fellow signees Andrew Nord and Peyton Williams
Heller on Vines
"Jackson had another solid high school season and we believe he has a lot more in the tank. He has a good fastball and sharp breaking ball that we feel will continue to develop. We are happy Jackson will be a Hawkeye."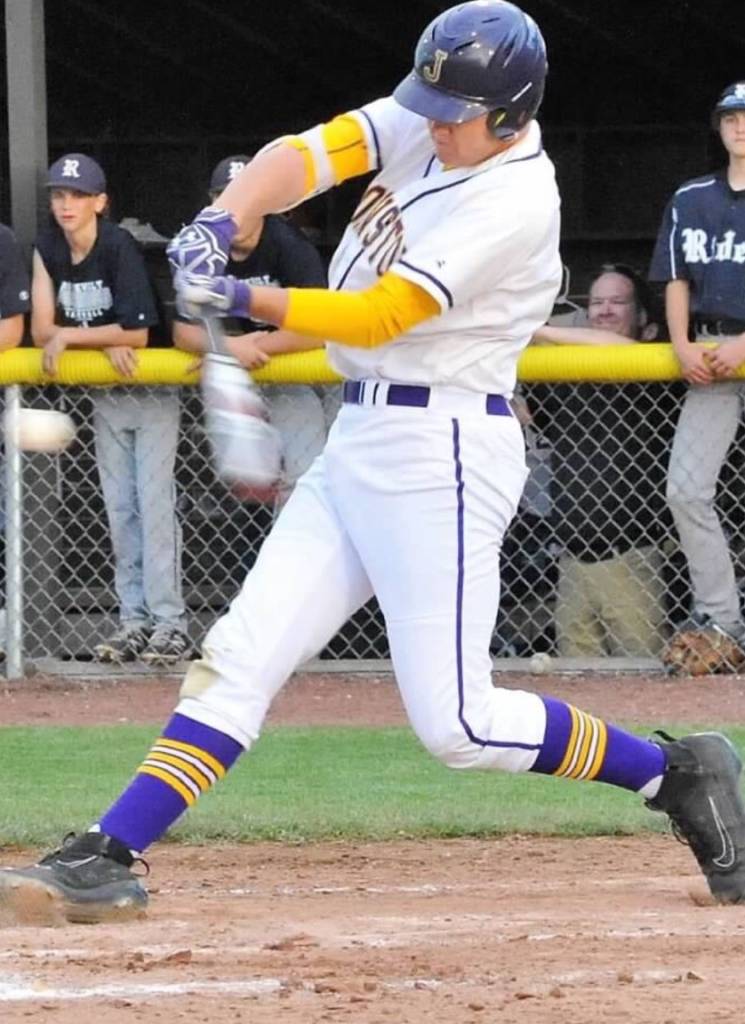 Peyton Williams
6-5, 230, 1B, L/L
Johnston, Iowa
Johnston High School (Michael Barta)
Perfect Game Select
Ranked as the 478th-best prospect nationally by Perfect Game and the top-rated player in Iowa
Ranked 183rd nationally by Prep Baseball Report and the top-ranked player in Iowa
2018 Iowa High School Baseball Coaches Association Super Team selection after hitting .463 with 17 doubles, three triples, and four home runs… scored 44 runs, drove in 40, and had 10 steals
2017 Perfect Game Honorable Mention and MVP of 2017 WWBA Midwest Underclass Qualifier
2018 Perfect Game Underclass Third-Team
Two-time first-team all-state by IHSBCA and INA… two-time all-conference and all-district selection
Helped lead Johnston to three state tournament appearances and a state title in 2017
Three-year letterwinner in football and basketball… three-year starter in football, earning second-team all-conference as a sophomore… second-team all-conference in basketball on a state qualifier team
Three-time academic all-conference selection
High school teammate of fellow signees Andrew Nord and Jackson Vine
Heller on Williams
"Peyton will bring a big left-handed bat to our program next season. He is also a good defensive first baseman and is athletic for his size. Peyton is a three-sport athlete who we are looking forward to working with. We are happy Peyton will join our program next year."