Hawkeye Fan Shop — A Black & Gold Store | 24 Hawkeyes to Watch 2018-19 | Hawk Talk Monthly — February | Purchase Season Tickets
By JAMES ALLAN
hawkeyesports.com
IOWA CITY, Iowa — There is added weight on Cole McDonald's shoulders heading into his senior season with the University of Iowa baseball program.
 
After serving as the Sunday starter as a junior, the right-handed pitcher from New Hampton, Iowa, will get the nod as the Hawkeyes' ace this season.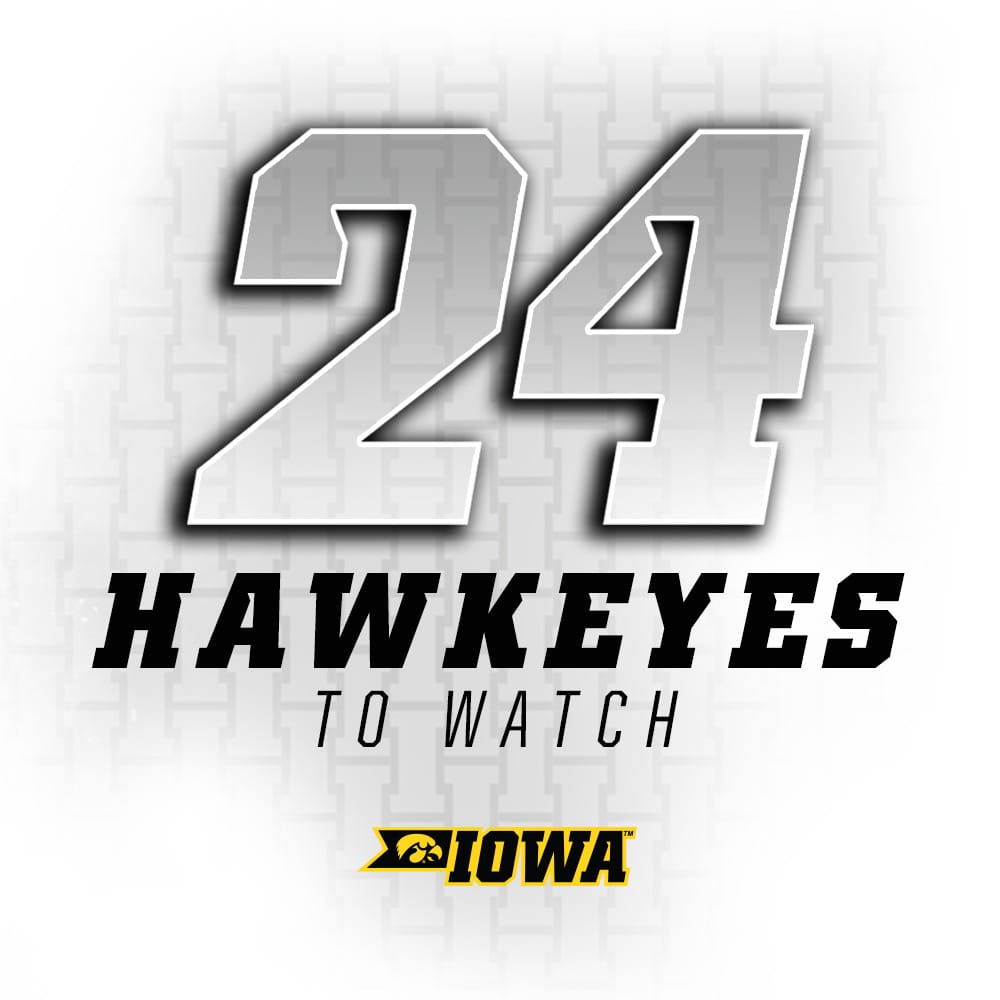 "I am excited," said McDonald. "I have put a lot of work to get to this point. I don't want to change anything I did last year when I started on Sundays. I want to treat it the same, but it feels good knowing I have a little bit of an expectation and people are counting on me.
 
"I like having pressure that way. I am not going to treat it any different than any other start."
 
Last season McDonald went 3-2 with a 3.23 ERA in 11 starts, where he struck out 52 in 55 2/3 innings.  He went 2-0 with a 3.00 ERA in Big Ten play, ranking 13th in ERA and second in batting average against, limiting opposing hitters to a .196 average.
 
McDonald missed two starts because of canceled games and two more because of injury. In an effort to improve his durability, McDonald added 15-20 pounds to his 6-foot-1 frame in the offseason.
 
"One of my main goals I wanted was to increase my velocity and to go through the season healthier," said McDonald. "Putting on weight will help me keep the same velocity and I will be able to sustain it for a longer period of time without getting injured."
 
Unfortunately, injuries have been a part of McDonald's career.
 
As a freshman at New Hampton High School, McDonald went 10-2 with a 2.12 ERA and followed it with a 10-3 record and a 0.98 ERA as a sophomore.  He started his junior season with two wins and a 0.39 ERA, but he didn't pitch again. McDonald earned first-team all-state honors as a senior position player.
 
"His story is a good one," said Iowa head coach Rick Heller. "He has had to fight through a lot of adversity. He tore his arm up and had to have surgery in high school and had to be on the shelf off and on in his career.
 
"Seeing him deal with that adversity in a positive way and how hard works and how much he has grown as a person and leader has been great to see."
 
Coming off Tommy John surgery, McDonald eased his way back on to the mound in his first season as a Hawkeye.  Pitching primarily in a midweek role, McDonald went 4-1 with a 3.33 ERA over 24 1/3 innings.
 
The following season, McDonald was primed for a bigger role.  He made his first career weekend start in Week 2, but by midseason, he had lost his spot in the rotation.  McDonald finished with a 2-4 record and a 6.96 ERA in 13 appearances, including 11 starts.
 
"My sophomore year, I had high expectations and I didn't achieve what I wanted, so that was a tough year," said McDonald. "It taught me how to throw things away and understand that one bad inning isn't going to dictate a game or one bad game isn't going to dictate a season.
 
"That helped me (in 2018), being able to move on from things and I want to grow and continue to do the same things this year. I want to continue working to get quality starts for guys on the team."
 
The summer leading into his junior season, McDonald stayed in Iowa City to train, while pitching for a local summer league team. That August, when the Hawkeyes represented the United States at the World University Games in Taipei, Taiwan, it proved to be McDonald's coming-out party.
 
During pool play against the Czech Republic, McDonald turned in a performance for the ages.  He tossed a 97-pitch masterpiece to deliver Iowa's first nine-inning no-hitter since 1965.  He struck out seven, walked three, and faced only two batters over the minimum.
 
"When we recruited Cole, he wasn't a hard thrower, but he had a sharp breaking ball," said Heller. "We thought it was a swing-and-miss pitch that would play even if the velocity didn't go up. After his surgery, that breaking ball was slow coming back.
 
"We didn't see it until we were in Taiwan, when we threw the no-hitter. It was funny, I looked at (associate head coach) Marty (Sutherland) and said, 'Holy cow, that's the first time I have seen that breaking ball since before his surgery in high school.' Since that day, that has made a big difference in getting guys out."
 
McDonald still can't describe that experience.
 
"I was lucky, where it happened and the circumstances," he said. "I would have never guessed I would have thrown one in my career, but it happened that day and it worked out.
 
"I was working on things the entire summer and that game showed I got my confidence back. I felt good about what I was doing and I could go out and compete without thinking too much. It was a turning point, but I didn't put too much weight into that one result.  It was good to achieve something good as opposed to what it was sophomore year."
 
McDonald built on his performance in Taipei with a strong junior season.  He allowed two earned runs or fewer in eight of his 11 starts and ranked 12th in the Big Ten with a 3.23 ERA.  His third victory came on the road at No. 25 Minnesota, where he allowed one run on four hits over seven innings.
 
Heller has seen McDonald take steps to build on 2018.  He spent the summer in the weight room to add muscle and improve his durability and he has emerged as a leader for the 2019 team.  McDonald is one of four captains along with Chris Whelan, Mitchell Boe, and Kyle Shimp.
 
"He's in the best shape of his life and his leadership on this team has been outstanding," said Heller. "He has set a great example and has done everything he possibly can to have a great season.
 
"We are all hoping this is the one season where Cole can breeze through on the health side and go out and compete and have a good year. If he does, he has a future professionally, playing pro baseball."
 
That's McDonald's plan.
 
"The only goal I have individually is to make every start, go out and compete, and give the team a chance to win," said McDonald. "I don't care numbers-wise, I only want to go out and help the team win. That's what I like to do and what we try to do as a team."
 
Iowa opens the season Feb. 15 against George Mason at the Diamond 9 Sunshine State Classic Series in Kissimmee, Florida. The first home game is scheduled for March 6 against Simpson College. For ticket information to games at Duane Banks Field, click HERE.