Hawkeye Fan Shop — A Black & Gold Store | Hawk Talk Monthly — February | 24 Hawkeyes to Watch 2018-19 | Photo Gallery
By JAMES ALLAN
hawkeyesports.com
HONOLULU, Hawaii — Before opening its four-game series against Hawaii, the University of Iowa baseball team visited the World War II Valor in the Pacific National Monument on Friday morning.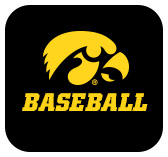 "Being a history major, it's cool for me. I never thought I'd be able to get out to Hawaii and get a chance to check this place out," said senior outfielder Chris Whelan. "It's a special moment for me and a lot of guys on the team.
 
"It's a sobering moment, to be honest, to see what happened here, see the memorials, and knowing the history of what happened here."
 
It was a chance for the Hawkeyes to see firsthand something they studied in high school.  The student-athletes were able to gain more of a perspective on a key piece of world history.
 
"There is something in the air you feel, the history and everything that went on this day so many years ago," said junior outfielder Ben Norman. "It's interesting to read up on everything you may not have heard before."
 
The trip is another in a long list of experiences for Iowa baseball under head coach Rick Heller.  The Hawkeyes have been fortunate to see different parts of the country and experience different cultures worldwide.
 
"It's crazy the places I have been that baseball has taken me," said Norman. "I have been to a couple of places that I would have never imagined without baseball.
 
"We went to the Dominican Republic when I was a freshman, Taiwan, and now Hawaii. We've been to Florida and we go all over the country. It has given me the opportunity to go to places that I wouldn't have had the opportunity to before."
 
The Hawkeyes face the Rainbow Warriors at 10:35 p.m. (CT) Friday from Les Murakami Stadium.  The game will be streamed on BigWest.TV and Zach Mackey will be on the call on the Hawkeye Radio Network.