Hawkeye Fan Shop — A Black & Gold Store | 24 Hawkeyes to Watch 2019-20 | Hawk Talk Monthly – June
BY DARREN MILLER
hawkeyesports.com
IOWA CITY, Iowa — Go ahead, say it. University of Iowa junior Maddy Murphy hears the nickname at least once every two days and she is OK with it. In fact, she smiles and embraces being referred to as the Tasmanian Devil.
 
It's expected when you grow up on the Island of Tasmania and you're personality is infectiously energetic. She is also a whirlwind of ferocity on a field hockey pitch.
 
For two seasons, Murphy has been a devil of a matchup for opponents and she intends to keep it that way. A year ago, she led the Hawkeyes to 14-7 record and into the NCAA Tournament by scoring 13 goals with seven assists (33 points). Four of her goals were game-winners.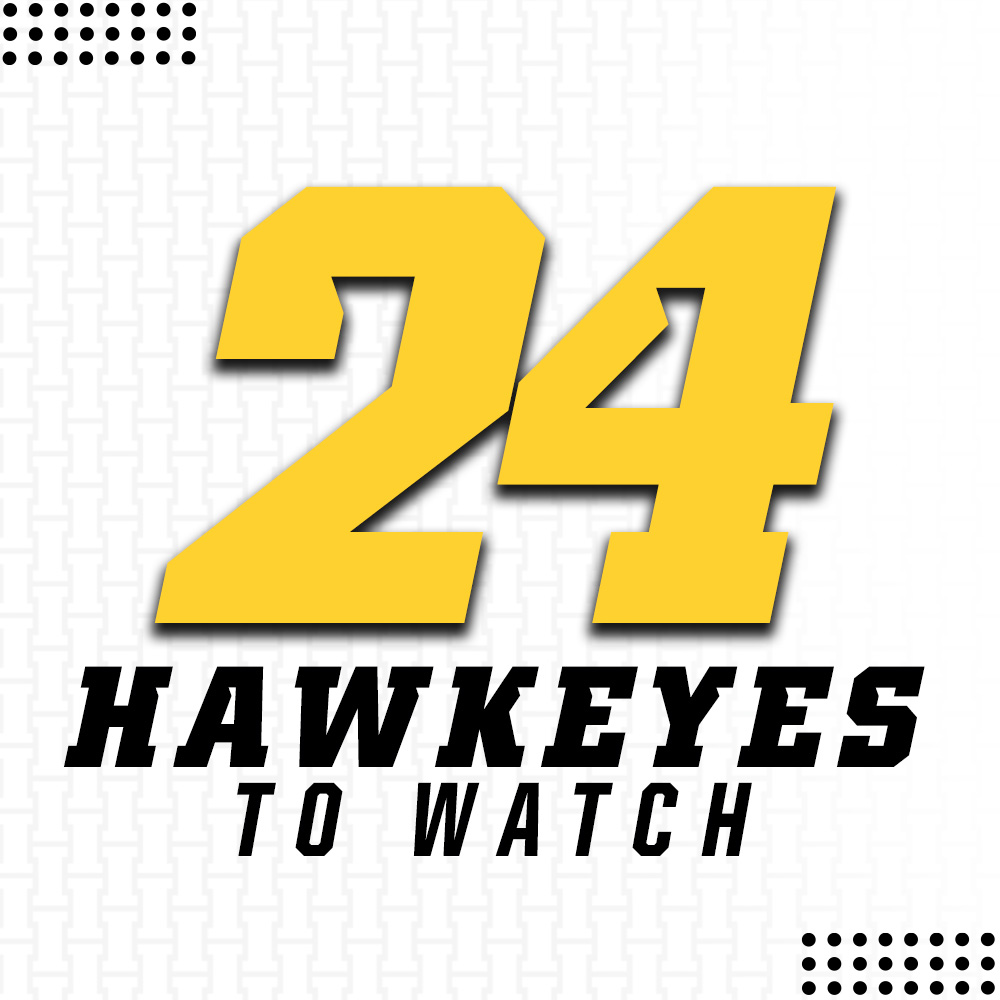 "I take it day by day and enjoy all the opportunities that are given," said Murphy, who grew up in Riana, Tasmania. "If luck comes my way and I put a couple goals away, that is just lucky me, I guess. It is a team effort. I wouldn't get any of the numbers I had last year without the effort of the team and their great assists. It is a credit to their hard work on the field."
 
If luck comes my way? Lucky me? Seriously?
 
When a forward in the Big Ten Conference scores 24 goals in two seasons, there is more than luck involved. Twice during the 2018 season, Murphy scored goals in three straight games; her hat trick on Oct. 12 during a 3-2 win over No. 6 Penn State helped her become Big Ten Co-Offensive Player of the Week.
 
"She is super athletic and can run for days, so she is at the top of all of our fitness tests," said Iowa head coach Lisa Cellucci. "Her speed and strength makes her lethal on the field. Beyond that, she is an unbelievable competitor and has a great knack for the goal."
 
Family atmosphere is one reason Murphy stuck with field hockey at the age of 11; that is the same reason she sees big things ahead for the Hawkeyes in 2019. Growing up, she played soccer and was a middle distance runner, but when she felt that network of community support playing field hockey, she was hooked. Now, Murphy feels a similar comfy bond among her Hawkeye teammates.
 
"There is so much potential within the group," Murphy said. "Quietly, we know we can achieve so much. There is something unspoken about this team — we are tighter than ever, more like a family than anything else. I can trust every player on this team with my life. That chemistry makes you want to play harder, come out here every day, work hard, and get your sweat on."
 
Also boding well for the 2019 season is the way the Hawkeyes finished 2018. They defeated Penn State and Michigan in the Big Ten Tournament quarterfinals and semifinals before losing 2-1 to second-ranked and national runner-up Maryland in the final. Iowa advanced to the NCAA Tournament for a 23rd time and was ranked No. 7 in the nation at season's end.
 
Eleven of the 12 Hawkeyes who scored points last season return. Leading the way is Murphy, who was named first-team All-Big Ten, first-team All-West Regional, and second-team All-America. On Aug. 27, she joined teammates Katie Birch and Sophie Sunderland as preseason All-Big Ten.
 
"She drives our offense and gets us so many opportunities," Cellucci said. "We are expecting big things from her this year. She has a high goal on the number of goals she wants to put on the board, so we hope that comes to fruition."
 
Murphy, an Academic All-Big Ten honoree, is majoring in environmental engineering while working toward a certificate in sustainability. One day she might return to her home country of Australia, but she is in no hurry. There is so much to see and do in the United States first.
 
"The four years I'm in the U.S., I want to spend as much time as I can here," Murphy said. "Meeting new people, seeing the country."
 
And playing field hockey for the Hawkeyes. Which, even with all the miles she has traveled in her lifetime, brings Murphy back to her favorite destination.
 
"Grant Field is the best place in the world," she said. "We will defend Grant Field at all costs and when we are away, put in the effort, hard work and hopefully get wins on the board."
 
As is typically the case with a Big Ten Conference schedule, wins will be at a premium. The Hawkeyes open against Wake Forest and North Carolina in the ACC/Big Ten Challenge in Ann Arbor, Michigan. Last season North Carolina won the national championship and Wake Forest was a national semifinalist. In the finals, the Tar Heels defeated Big Ten champion Maryland, 2-0. That's a minimum of three meetings against three Final Four opponents from a year ago.
 
"We play a much tougher schedule than we did last year," Cellucci said. "We only play three or four teams that won't be ranked in the top 25, so we will be tested early and often. Our team is ready."
 
Leading Iowa's attack — literally and figuratively — will be Murphy. She's the spunky, spirited captain from down under who exhibits a devilish fierceness when competing. Those characteristics compare favorably to a rare mammal native to her homeland of Tasmania.
 
Go ahead, say it. Murphy is OK with it.