Hawkeye Fan Shop — A Black & Gold Store | Hawk Talk Monthly — October | 24 Hawkeyes to Watch 2019-20
By DARREN MILLER
hawkeyesports.com
Editor's Note: It has been nearly seven months since Opening Day for Major League Baseball. Congratulations to Washington Nationals first base coach Tim Bogar for winning the National League pennant. Bogar's daughter, Aralee, plays softball for the University of Iowa. 
IOWA CITY, Iowa — Aralee Bogar, Kathryn Reynolds, and Sasha Schmid share several commonalities.
 
They attend or graduated from the University of Iowa and are all involved in Hawkeye athletics.
 
Bogar, a sophomore, is a starting infielder for Iowa's softball team. Reynolds lettered for the Hawkeye women's basketball team from 2012-15 and is director of operations for the women's basketball program. Schmid lettered for Iowa women's tennis from 1992-96 and is in her third season as head women's tennis coach.
 
There is another bond that connects the three Hawkeyes: they all get a special feeling when Major League Baseball Opening Day arrives.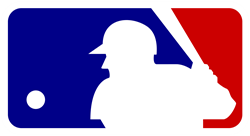 The reason for that excitement is because of their fathers — Tim Bogar, Terry Reynolds, and Steve Boros. Bogar is first base and infield coach for the Washington Nationals, Reynolds is special assistant to the general manager of the Cincinnati Reds, specializing in player personnel, and Boros, who passed away in 2010, spent 47 years in professional baseball as a player, coach, and manager.
 
"Opening Day is so incredibly exciting," Schmid said. "We grew up always looking forward to the start of the baseball season."
 
"This time of year means baseball to us," Reynolds said. "The excitement is starting to build and Opening Day is very special for anybody that likes baseball, especially for our family."
 
"It is always exciting to see (dad) working and knowing the season is starting," Bogar said. "When Opening Day arrives, we get to follow the season and see him on TV, so that's fun."
 
During his career, Boros played for the Tigers, Cubs, and Reds, hitting .245 in 422 games. He managed the A's and Padres, and had coaching stints with the Royals, Orioles, and Expos. He also worked as a scout before finishing as minor league field coordinator for the Tigers. Known for his reliance on computers and data, Boros is credited for ushering in the era of modern baseball analytics.
 
In 1988, Boros detected that A's reliever Dennis Eckersly only threw a backdoor slider on 3-2 counts to left-handed hitters. Kirk Gibson of the Dodgers — a left-handed hitter — took note and because of the report from Boros, waited for a slider before hitting a walk-off two-run home run giving the Dodgers a 5-4 win in Game 1 of the World Series.
 
"There were very rare occasions when I was in the stands with my dad. He was usually on the field if I was at a game," Schmid said. "But he was scouting for the Dodgers in 1988 so I happened to be sitting with him on the third base line during that game where he gave the scouting report with (another Dodgers scout) Mel Didier to Kirk Gibson. You could see (Gibson) step out of the batter's box and recall that from their meeting and then step back in and hit the home run.
 
"For me to be sitting next to my dad at that moment — such a huge moment in baseball history — and he lept out of his seat next to me. He knew it was out of the park right when Gibson hit it. That memory is something I will always remember sharing with him."
 
Schmid's favorite Opening Day recollection was in 1983 after her father replaced Billy Martin as manager of the A's. As a surprise, the family flew Schmid's grandfather (and Boros' father) to the game.
 
"That was such an awesome honor for him to be managing his first Major League Baseball game," Schmid said. "(My grandfather) showed up right before the game started and we had a chance to bring him down to the tunnel and see my dad before he went out to manage. That is probably one of the most special Opening Day memories I have."
 
Kathryn Reynolds graduated from Mount Notre Dame High School in Cincinnati, where Opening Day has been a special tradition and unofficial holiday for 150 years.
 
"There is a parade in Cincinnati and the city basically shuts down for the day," Reynolds said. "People are taking off work and it is something that gives the city of Cincinnati specifically, and baseball fans at large, something to get excited for."
 
Terry did not play professionally, but spent 25 years with the Dodgers as general manager in Vero Beach, Florida, as well as assistant director of scouting and various other roles with the Dodgers in Los Angeles, Albuquerque, New Mexico, and Daytona Beach, Florida. He has been with the Reds since 2004.
 
"Every summer my dad would circle a trip on his agenda that would be one I would go with," Kathryn said. "I would go to the park early with him and ask to carry his scouting bag with his radar gun and try to work his stop watch. Basically I would mess up what he was trying to do during the game, but I absolutely loved it. To this day we still do that. I go out and visit him when he is on the road. That has become our family's way of spending time together."
 
As soon as spring training begins, Terry essentially hits the road until October. He observes games at every level from Rookie to A to the Major Leagues. Terry also travels to Asia, Venezuela, and the Dominican Republic.
 
"We have spent more time in hotel rooms in tiny towns with Minor League Baseball teams than we have at home in Cincinnati or here in Iowa City," Kathryn said. "It is something fun for our family."
 
Aralee Bogar is a sophomore playing second base for a Hawkeye team that is 15-11 as of March 27. In 26 games, she is hitting .264 with a team-high three triples, 15 RBIs, and 19 stolen bases.
 
Tim begins his first season as first base coach for the Nationals under manager Dave Martinez. He played in 701 major league games, batting .228.
 
Tim has also been a coach with the Rays, Red Sox, Rangers (where he was interim manager for 22 games), and Mariners.
 
"It was growing up not having him around every day, but I knew that he was doing it to provide for our family," Aralee said. "It is a super-cool job to have a dad in the baseball life. I loved it."
 
She recalls playing catch with her dad in Fenway Park and attending several Rangers games. 
 
"In the summertime we went to games pretty much every day," Aralee said. "They have a family day during the season, so we all got to go out on the field with our dads and they had food, games, and we played catch on the field."
 
Aralee's softball season started in February. Tim's season begins March 28 at home against the Mets. Through phone and FaceTime, daughter and father stay in touch. Tim has always been a valuable resource.
 
"Any time he was around, I was getting coaching and infield tips," Aralee said. "When he was home, we were in the batting cages or on the field doing extra work."
 
Opening Day brings hope to all baseball fans. Although the A's and Mariners played two games in Tokyo on March 20-21, the traditional Opening Day for 2019 is Thursday. It is a day of tradition and optimism.
 
For Schmid, Reynolds, and Bogar, it is also a day to celebrate family.