Hawkeye Fan Shop — A Black & Gold Store | Hawk Talk Monthly — February | 24 Hawkeyes to Watch 2019-20 | Photo Gallery (Session II) | Photo Gallery (Session I) | B1G Post Session 2 Brackets
PISCATAWAY, N.J. – The top-ranked University of Iowa wrestling team advanced four Hawkeyes to the finals and sits in first place at the 2020 Big Ten Championships following Saturday night semifinal action at the Rutgers Athletic Center.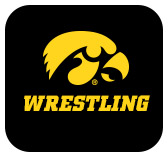 Spencer Lee (125), Pat Lugo (149), Alex Marinelli (165), and Michael Kemerer (174) will compete for Big Ten titles Sunday beginning at 2:30 p.m. (CT).
Lee won by 19-3 technical fall and outscored his two opponents Saturday, 35-3. He has outscored his opponents 218-16 this season. Lee, the top seed at 125 pounds, wrestles Purdue's No. 2 Devin Schroder. He defeated Schroder 17-0 in their previous meeting.
Lugo advanced to his first Big Ten finals with a 4-1 win at 149. The No. 2 seed  faces top-seed Sammy Sasso of Ohio State in the finals. Sasso handed Lugo his only loss of the season, a 2-1 overtime decision.
Marinelli is back in the finals for the second straight year as the No. 2 seed. He won by fall in the semis and will face No. 1 Vincenzo Joseph of Penn State in the 165-pound finals. Marinelli defeated Joseph, 9-3, in the 2019 Big Ten finals. Joseph defeated Marinelli, 7-5, in their only meeting this year.
Kemerer returns to the finals for the first time since 2017. The top-seed at 174 won by 21-9 major decision in the semis to earn a meeting with No. 2 Mark Hall of Penn State. Kemerer won their only previous meeting, 11-6.
Five more Hawkeyes are alive on the backside of the bracket. Austin DeSanto (133), Abe Assad (184), and Tony Cassioppi (285) dropped semifinal matches and will compete in the consolation semifinals Sunday morning beginning at 11 a.m. (CT). Max Murin (141) and Jacob Warner (197) both won a pair of matches Saturday afternoon to advance through the consolation round.
SESSION II PHOTO GALLERY
Gallery: (3/7/2020) Big Ten Championships (Session II)
All nine of Iowa's nine wrestlers still competing in the tournament have earned automatic berths to the 2020 NCAA Championships in Minneapolis on March 19-21.  Junior Kaleb Young was eliminated from the tournament and is eligible for an at-large berth the national tournament at 157 pounds.
The Hawkeyes are in first place after Session II with 121.5 points. Nebraska, Ohio State, Penn State, and Purdue round out the top five.
QUOTING COACH TOM BRANDS
"Day 2 coming up and I know that Day 2 is really important. We have guys back at the hotel that are relaxing, they are eating. Some guys are maybe working on their weight control a little bit. We've got a heavyweight cooling down that is going to be on the backside of the bracket. That's what's on my mind.
"The other thing is bonus points. Kemerer ended up getting bonus points after he ran into a little adversity. Spencer Lee bonus points. Murin had a major decision, Warner had a fall. So those bonus points continued from this earlier session."
NOTABLES
Spencer Lee outscored his opponents 35-3 today, and has outscored his opponents 218-16 this season.
Pat Lugo is making his first career appearance in the Big Ten finals.
Alex Marinelli is one win shy of his second straight Big Ten title, becoming the first Hawkeye to go back-to-back since Sammy Brooks in 2016-17.
Kemerer is back in the conference finals for the second time (2017).
UP NEXT
Session III begins Sunday at 11 a.m. (CT) and will be streamed on BTN Plus. The finals, third-place, and fifth-place matches begin at 2:30 p.m. The finals are televised live on BTN.
SEMIFINAL RESULTS
125 – #1 Spencer Lee (IA) tech. fall #5 Jack Medley (MICH), 19-3
133 – #2 Roman Bravo-Young (PSU) dec. #3 Austin DeSanto (IA), 3-2
149 – #2 Pat Lugo (IA) dec. #3 Brayton Lee (MINN), 4-1
165 – #2 Alex Marinelli (IA) pinned #6 Shane Oster (NU), 2:41
174 – #1 Michael Kemerer (IA) major dec. #4 Devin Skatzka (MINN), 21-9
184 – #2 Cam Caffey (MSU) dec. #3 Abe Assad (IA), 5-3
285 – #2 Gable Steveson (MINN) dec. #3 Tony Cassioppi (IA), 9-4
CONSOLATION RESULTS
141 – #3 Max Murin (IA) major dec. #12 Matt Santos (MSU), 16-5
141 – #3 Max Murin (IA) dec. #7 Dylan Duncan (ILL), 9-6
157 – #8 Eric Barone (ILL) dec. #2 Kaleb Young (IA), 3-1
197 – #3 Jacob Warner (IA) pinned #12 Nick May (MSU), 2:10
197 – #3 Jacob Warner (IA) dec. #10 Hunter Ritter (MINN), 6-1
FINALS MATCHUPS
125 – #1 Spencer Lee (IA) vs. #2 Devin Schroder (PU)
149 – #2 Pat Lugo (IA) vs. #1 Sammy Sasso (OSU)
165 – #2 Alex Marinelli (IA) vs. #1 Vincenzo Joseph (PSU)
174 – #1 Michael Kemerer (IA) vs. #2 Mark Hall (PSU)
CONSOLATION MATCHUPS
133 – #3 Austin DeSanto (IA) vs. #4 Travis Piatrowski (ILL)
141 – #3 Max Murin (IA) vs. #4 Chad Red (NEB)
184 – #3 Abe Assad (IA) vs. #11 Max Lyon (PU)
197 – #3 Jacob Warner (IA) vs. #5 Lucas Davisson (NU)
285 – #3 Tony Cassioppi (IA) vs. #5 David Jensen (NEB)
TEAM STANDINGS
1.           IOWA                  121.5
2.           Nebraska            102.5
3.           Ohio State          94
4.           Penn State         93.5
5.           Purdue                77.5
6.           Michigan            64.5
7.           Northwestern   63.0
8.           Minnesota         55
9.           Michigan State  52
10.         Wisconsin          48
11.         Illinois                 45.5
12.         Rutgers               24.5
13.         Indiana               11.5
14.         Maryland           0.0