Entry Gates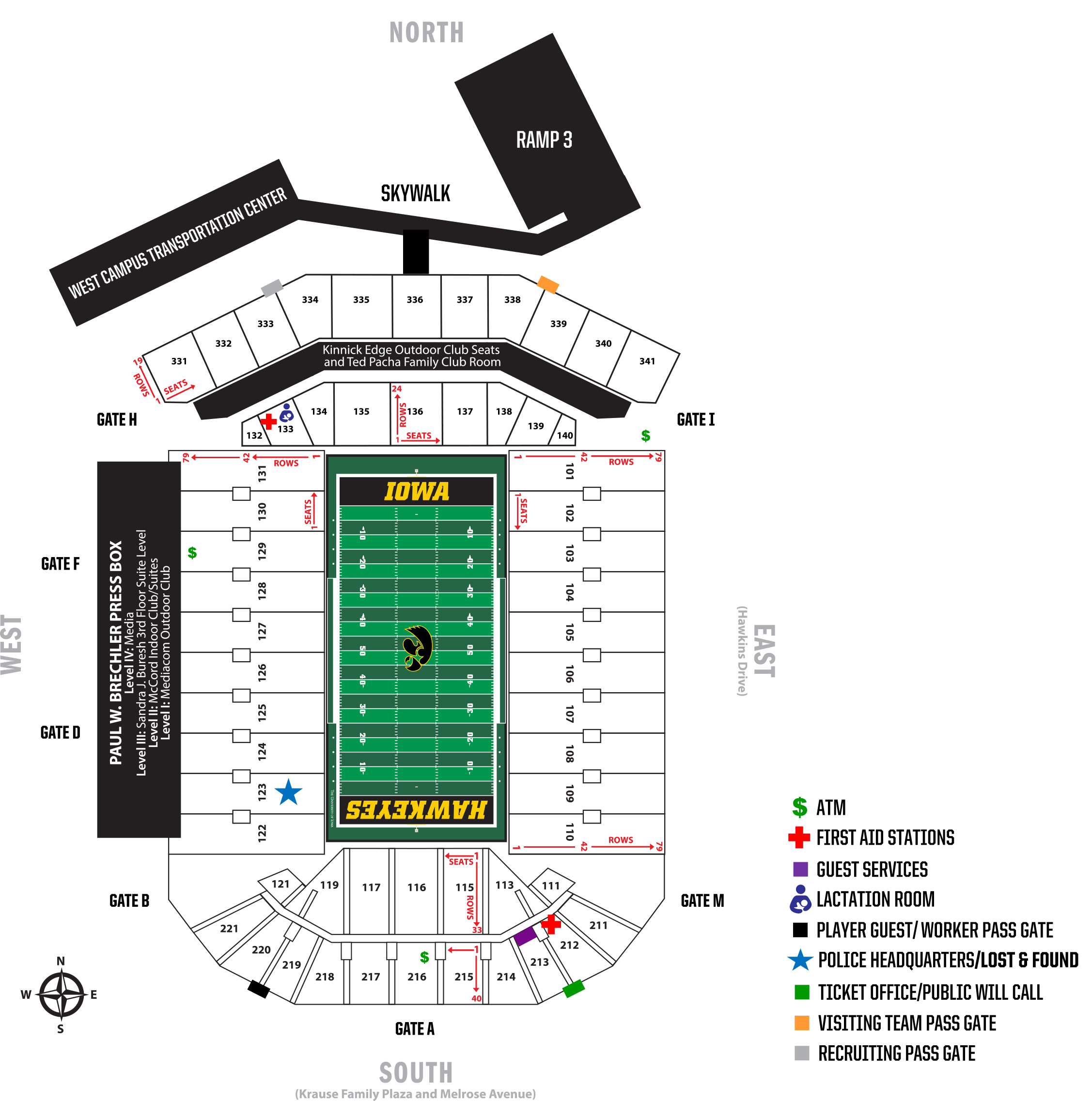 Entry into Kinnick Stadium is only allowed via Gates A, B, H, I, and M.
Gate A: South end of the stadium
Gate B: Southwest corner of the stadium
Gate H: Northwest corner of the stadium
Gate I: Northeast corner of the stadium
ALCOHOL AT KINNICK STADIUM
Beer, wine, & hard seltzers will be sold inside Kinnick Stadium through the UI pilot program. Outside alcohol of any kind is not permitted inside Kinnick Stadium.
Alcohol Policy:
You must be 21 to purchase alcohol. No exceptions.
A valid ID is required for every sale.
Limit two (2) drinks per transaction.
No sales or service to anyone believed to be or who is visibly intoxicated.
Underage drinking is illegal.
Purchasing or providing alcohol to minors is illegal.
Guests who violate this policy may be ejected and risk arrest and loss of ticket privileges.
Sales will start when the gates or doors open.
Sales will end at the beginning of the 4th Quarter.