The Hawkeyes have posted six straight 30-win seasons with .596 win percentage in that stretch. In 2020, Iowa posted a 10-5 record out of the gate — the best 15-game start since 2015 — and were on pace for yet another 30-win season.
Iowa has advanced to NCAA Regional play two times — 2017 and 2015 — in the Hellerball era. In 2017, Iowa advanced to the Houston Regional, knocking off host and and 15th-ranked Houston in the opening round, before ending the season with a 39-22 record.
Iowa's 2015 NCAA Regional run led the Hawkeyes to their first NCAA Tournament win since 1972, going 2-2 at the Springfield Regional. The Hawkeyes placed second in the Big Ten Regular Season standings, going 19-5 in conference play in a year that saw five Big Ten Teams qualify for the NCAA Tournament.
Iowa is one of only three Big Ten schools to qualify for the Big Ten Tournament since 2014. The Hawkeyes claimed the 2017 Big Ten Tournament Title for the first time since 1990.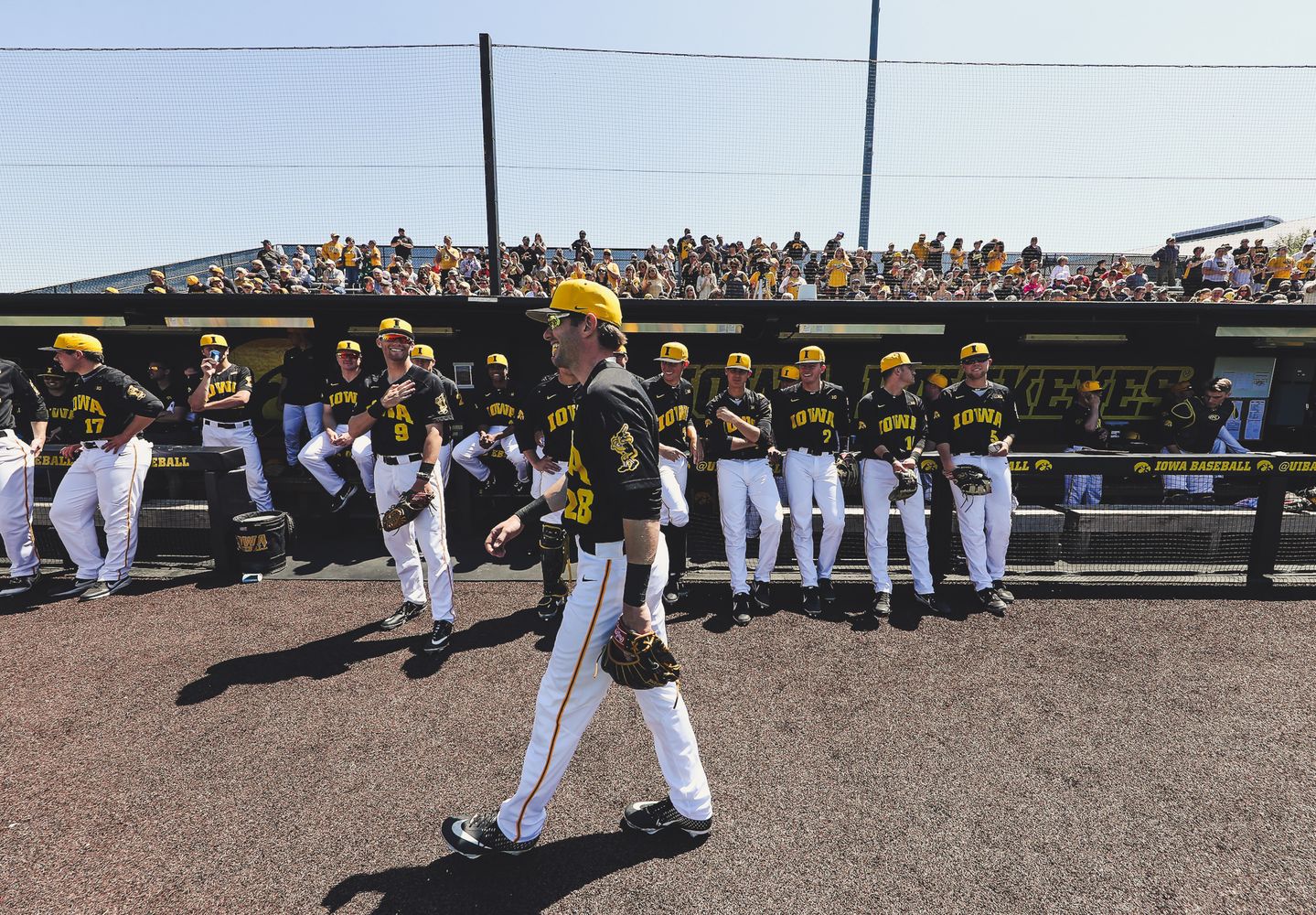 BEAT THE BEST TO BE THE BEST
The Hawkeyes are 31-30 against ranked opponents since 2014, and 13-4 over the last two seasons. In Iowa's abbreviated 2020 season, the Hawkeyes knocked off No. 18 Arizona. No. 20 North Carolina, and No. 14 Duke.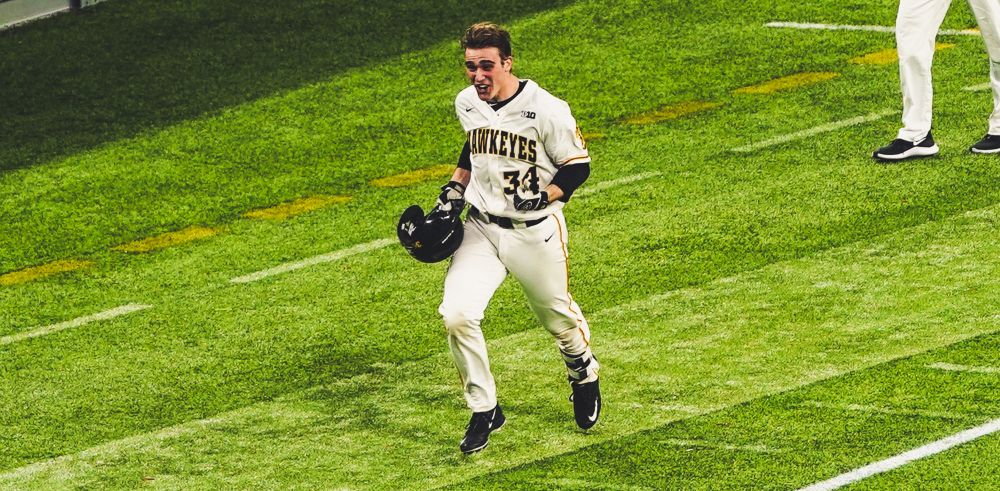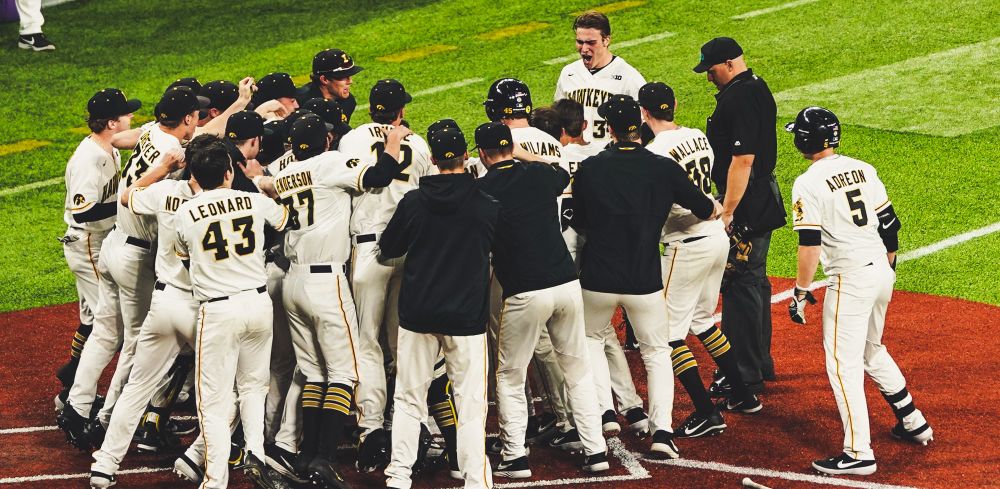 2017
Coming off a Big Ten Tournament Championship, the Hawkeyes stormed into the Houston Regional, knocking of top-seeded and 15th-ranked Houston in the opening round. Iowa's magical run came up short with losses to Texas A&M and Houston by a combined three runs.
2015
In Iowa's first NCAA Regional berth since 1990, the Hawkeyes took two games over Oregon in the Springfield Regional. Iowa's season came to an end after two losses to host and No. 8 national seed Missouri State.
Winning the last four regular season series, the Hawkeyes stayed hot in the 2017 Big Ten Tournament, winning four games in four days to win the conference tournament. Iowa defeated Northwestern, 13-4, in the title game to earn an automatic bid to the NCAA Tournament.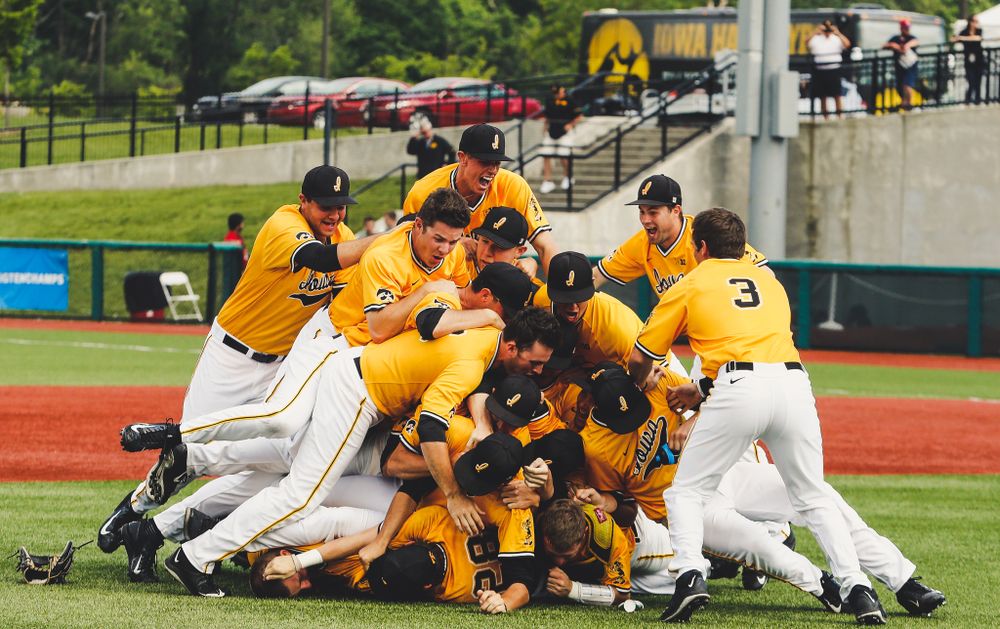 OMAHAWKS
In the 2016 Big Ten Tournament, the Hawkeyes almost ran the table as the eight seed. Advancing to the championship game with wins over Minnesota, Ohio State, and Maryland, the Hawkeyes faced Ohio State in a rematch. Trailing 7-4 heading into the eighth inning, Iowa tied the game at seven, before falling 8-7.
DON'T COUNT 'EM OUT
The Hawkeyes have overcome deficits to win 51 games since the start of the 2017 season, and post 14 walk-offs. Twenty-six of those victories have come with Iowa trailing or being tied entering or through seven innings. Seventeen have come in the final at-bat.