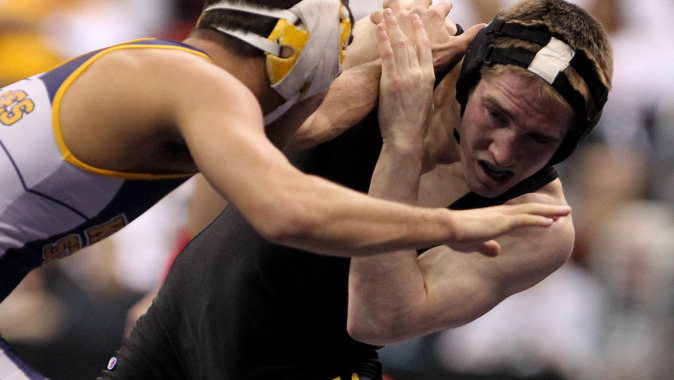 July 8, 2014
IOWA CITY, Iowa — Two-time NCAA champion Matt McDonough won a bronze medal Tuesday at the 2014 University World Championships in Pecs, Hungary.
McDonough (57 kg/125.5 lbs.) scored eight unanswered points in the second period to earn a technical fall over Ukraine's Petro Bileichuk, 12-2, and win his first career medal in international competition.
McDonough won by technical fall, 16-6, in the quarterfinals against Turkey's Ziya Daylak, and lost in the semifinals to the eventual champion, Japan's Fumitaka Morishita, 10-7.
The United States won three medals on the first day of competition. Former Oklahoma State All-American Tyler Caldwell won gold at 74 kg/163 lbs., and former Kent State national champion Dustin Kilgore won silver at 97 kg/213 lbs. The University World Championships resume Wednesday and conclude Saturday.