Box Score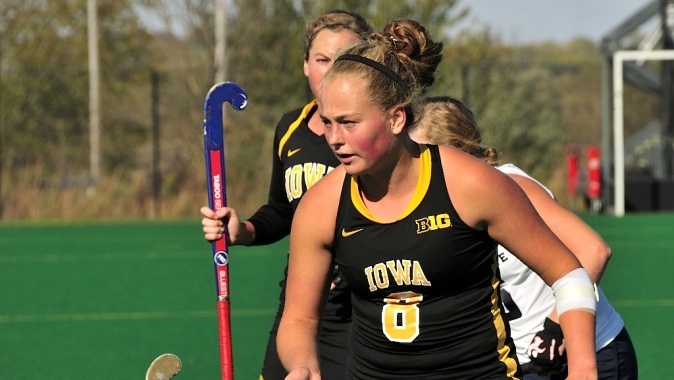 Aug. 30, 2014
CHAPEL HILL, N.C. — The 20th-ranked University of Iowa field hockey team (1-0, 0-0) downed No. 11 Wake Forest (0-1, 0-0), 4-1, in the opening round of the ACC/Big Ten Challenge on Saturday afternoon in Chapel Hill, North Carolina.
"It was a great win against one of the top opponents in the country," head coach Lisa Cellucci said. "We play Wake Forest every year and it's always a good game. Our girls stuck to the game plan and battled through the heat and we were able to come out on top."
The Hawkeyes took an early 3-0 lead in the first half, benefitting from goals by Stephanie Norlander, Sarah Watro, and Natalie Cafone. Norlander gave the visitors the opening lead, 1-0, just three minutes and nine seconds into the game. Watro added on at the 15:21 mark extending Iowa's lead to 2-0, and Cafone capped the first half scoring with a goal at 26:03.
With 1:23 left in the first half, the Demon Deacons narrowed the gap, 3-1, off an Anna Kozniuk goal. The Hawkeyes shutout the Demon Deacons in the second half despite being outshot 11-9 for the game.
"Our defense as a whole was a huge key to our success today," Cellucci said. "Our girls made quite a statement coming out and executing the way we did. We were very efficient with our shots on goals and were able take advantage at times."
Norlander lifted the Hawkeyes to a three-goal advantage in the second half, 4-1, with her second score in the game at the 45:46 mark. Alexandra Pecora finished the game with four saves as the Hawkeyes picked up their first win of the season.
The Hawkeyes return to action Sunday afternoon squaring off with No. 2 and host North Carolina at 10:30 a.m. (CT).